Turkish leader slams US over Turkey's S-400 purchase
President Erdoğan's remarks came as he addressed attendees at a meeting of his ruling Justice and Development Party in the eastern Malatya province.
25.10.2020 - 18:02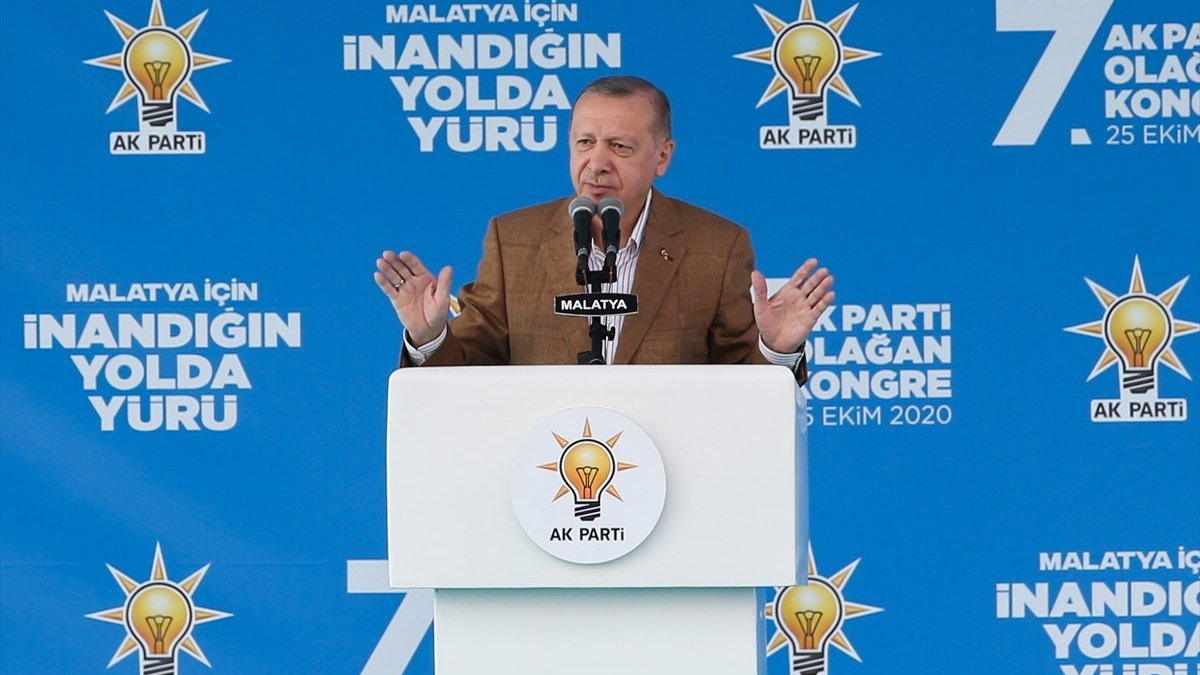 Turkish President Recep Tayyip Erdoğan on Sunday has harshly criticized the USA over its "threat" to impose sanctions amid the country's support to Azerbaijan against Armenian attacks.
"GO AHEAD WITH YOUR SANCTIONS"
"Some Americans call my brother [Azerbaijani President] Ilham, and tell him that 'We know who support you, Erdogan and Turkey, but we can impose sanctions on Turkey if needed'. You [Americans] do not know who you are playing with. Go ahead with your sanctions," Erdoğan said.
Erdoğan once more reiterated the nations's support to Azerbaijan and said Turkey will continue to give all kinds of support to the struggle to liberate the occupied territories from Armenia.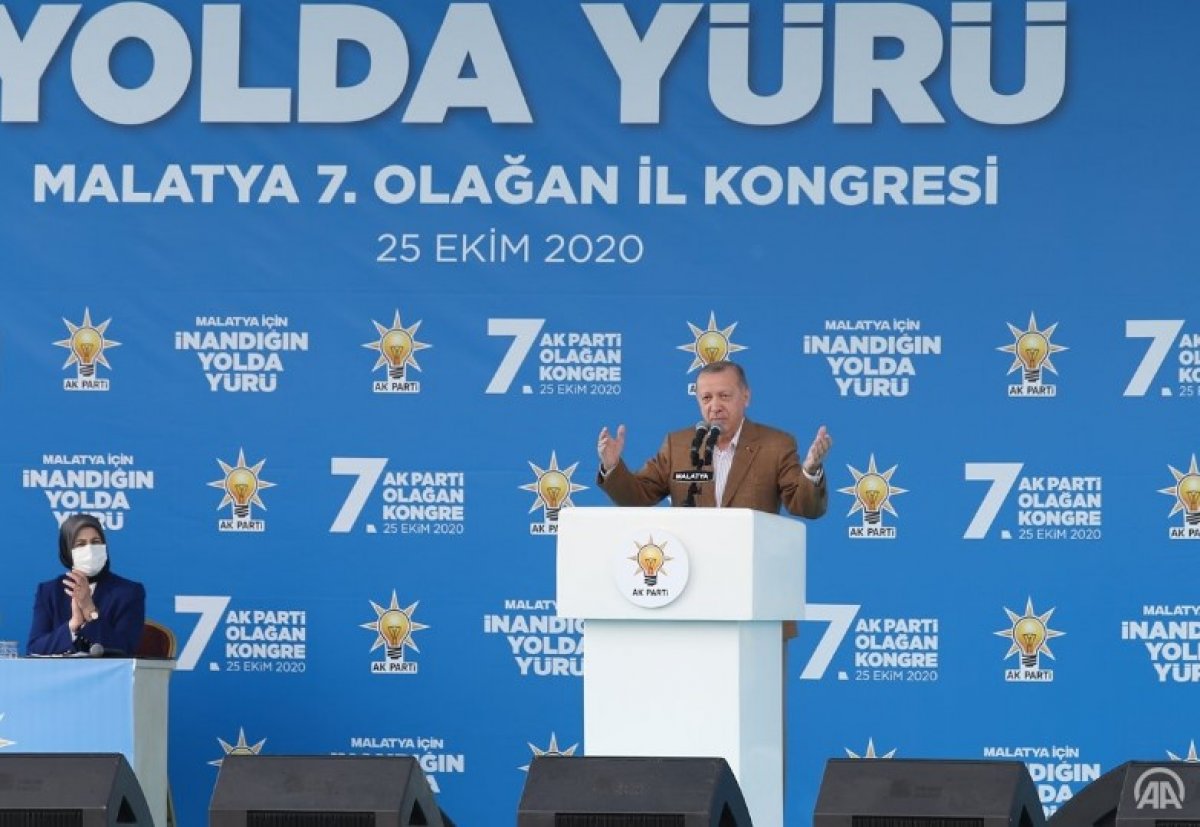 During his speech, Erdoğan also referred to his country's previous attempts to buy F-35 jets from the NATO allies. "We took many steps to buy F35 but you [US] threatened us and told us to send back S-400 jets to Russia. We are not a tribe, we are Turkey," Erdoğan said.
On Friday, the US Department of Defense said it is "aware" of reports that Turkey recently tested an advanced Russian air defense system, saying if the reports are true it "strongly condemns the test."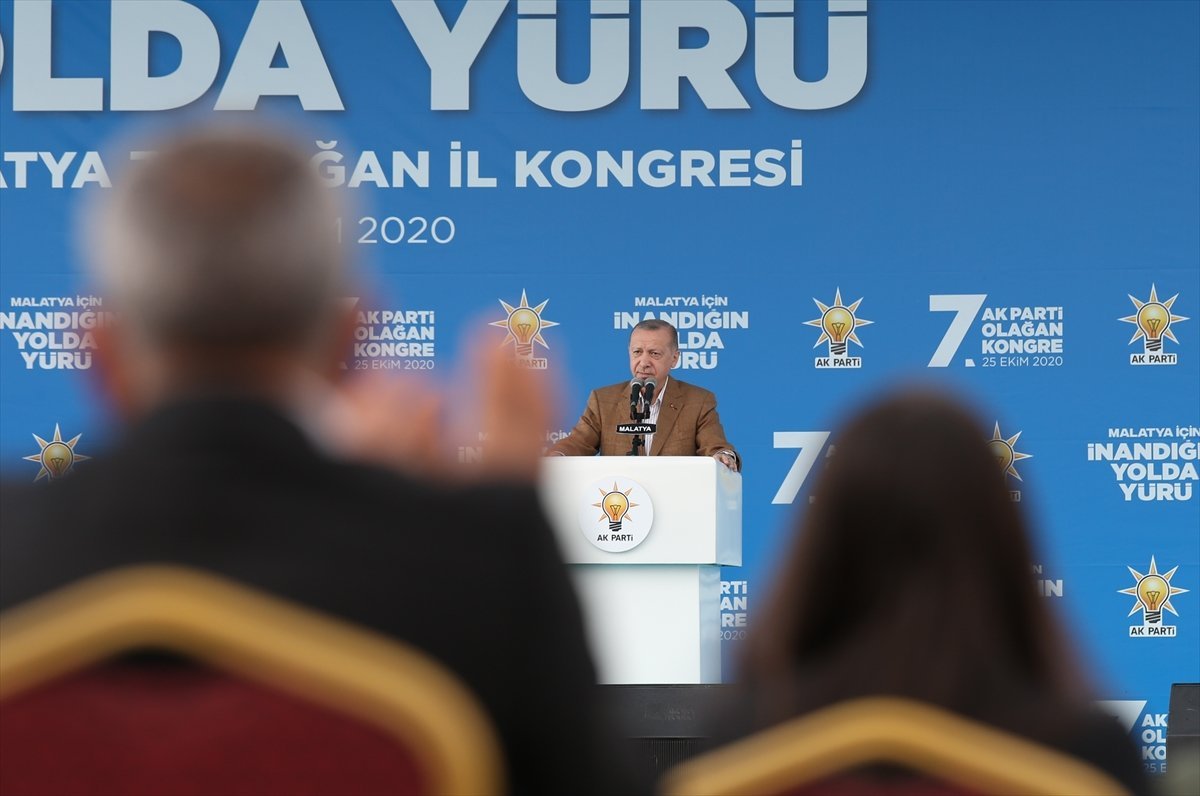 The Turkish defense minister on Saturday said his country continued the preparation process of Russia's S-400 missile defense systems as planned. The country said S-400 would not be integrated into any NATO systems and thus would not pose any risk to the alliance.