Turkish Defense Minister Akar meets US Senator Graham
Defense Minister Hulusi Akar says Turkey and US can solve problems with cooperation.
19.01.2019 - 09:04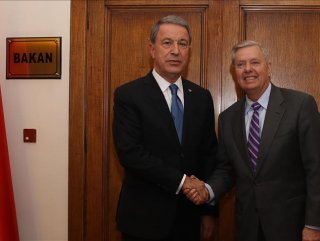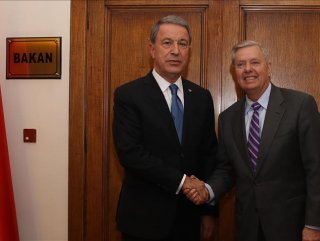 Turkey's national defense minister said Friday promises made in Syria's Manbij were not kept and his country would not allow the establishment of a terror corridor on its southern border.
"TURKEY WILL NOT ALLOW A TERROR CORRIDOR"
"The promises made in Manbij weren't kept, the YPG and PKK are two sides of the same coin, and Turkey is fighting PKK/YPG, Daesh and FETO terror groups," Hulusi Akar stressed during a meeting with US Senator Lindsey Graham in capital Ankara, according to a written statement by the ministry.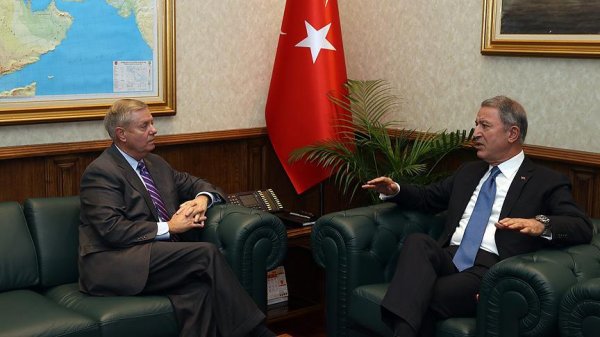 Akar also noted that Turkey would not allow the establishment of a terror corridor along its southern border and the two countries would solve the problems by working together. It added that the latest developments in Syria and Turkey-US cooperation were among the topics discussed during the meeting.
Manbij remains under the control of the PYD/YPG, the Syrian affiliate of the PKK terrorist organization. During its 30-year terrorist campaign against Turkey, the PKK has taken some 40,000 lives
On Wednesday, a suicide attack in Manbij killed three US soldiers. The attack came after US President Donald Trump's surprise announcement last month of the withdrawal of American forces from Syria.