Turkish defense chief warns Greece on Mediterranean
NATO will host 5th round of Turkish, Greek talks on the Eastern Mediterranean issue.
21.09.2020 - 17:17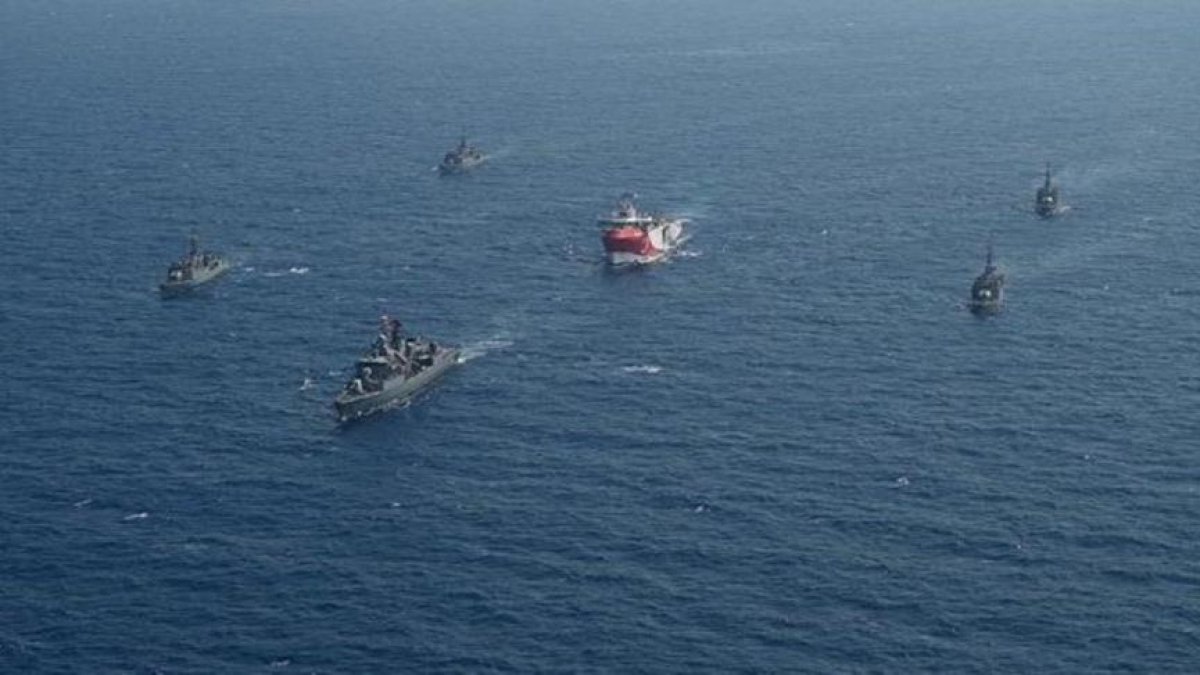 The fifth round of technical talks between Turkish and Greek military delegations at NATO headquarters will be held on Tuesday, according to Turkey's national defense minister on Monday.
"WE ARE IN FAVOR OF PEACE"
"We are, of course, in favor of peace, stability, negotiations and dialogue. We support them but we will not allow any fait accompli [in the Eastern Mediterranean]," Hulusi Akar told a videoconference attended by Turkish commanders.
The technical talks are aimed at reducing the risk of an incident amid rising tensions in the Eastern Mediterranean.
The talks being held in Brussels were planned after a meeting between Turkish President Recep Tayyip Erdogan and NATO Secretary-General Jens Stoltenberg earlier this month.
An initial meeting was held on Sept. 10, while the fourth one took place on Sept. 17.
Akar reiterated that Turkey is determined and able to protect the rights and interests of both Turkey and the Turkish Republic of Northern Cyprus (TRNC) in the Eastern Mediterranean.