Turkish defense chief slams Greek parliamentarian's remarks over Cyprus comment
Akar underlined that Turkey is not an occupier in Northern Cyprus.
15.06.2022 - 17:46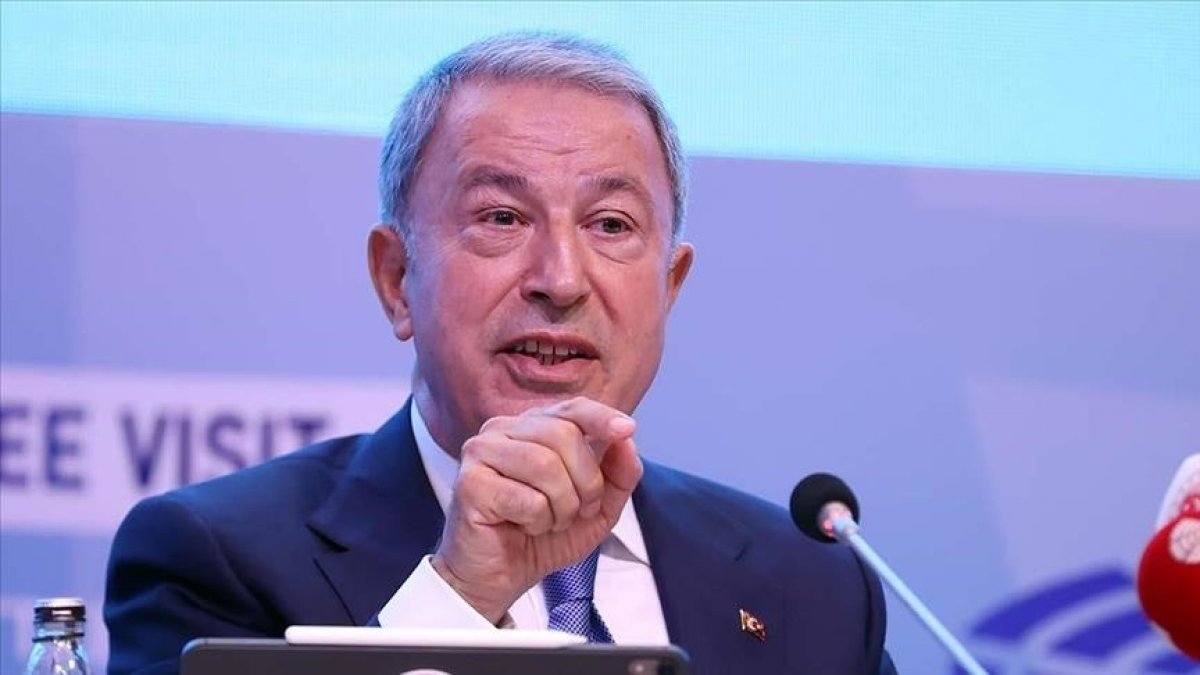 Turkey's top defense official on Tuesday rebuked a Greek member of the NATO Parliamentary Assembly over accusations on Northern Cyprus.
"Turkey is not an occupier in Northern Cyprus," National Defense Minister Hulusi Akar asserted at a session of the assembly's Political Committee in Istanbul, stressing that the country "prevented a massacre there" in its 1974 peace operation on the island.
Akar, who was attending a joint meeting of the Mediterranean and Middle East Group, was responding to a question by the lawmaker, who accused Turkey of occupying the northern part of Cyprus.
Turkey's approaches on defense, security issues
Addressing the opening session, Akar shared Turkey's approaches on defense and security issues, followed by a question and answer session during which he told the Greek legislator: "If you call Northern Cyprus an 'occupation,' then that means you want to argue, to begin with."
Recalling the "massacres and coups" that took place on the island until 1974, Akar underlined that in this period, "even the lives of the (Cypriot) Greeks were in danger."
'You must not be biased'
"From 1974 until now, both the south and the north have been living in peace," he said. "You have to see this. You must not be biased."
"Despite all its shortcomings, the Turkish Cypriots accepted the UN's Annan Plan as a solution in 2004. The Greek Cypriot side didn't accept it."