Turkish defense chief invites neighbors to dialogue
Hulusi Akar reiterated that Turkey wishes peace in the region by solving the issues through dialogue.
22.10.2020 - 15:14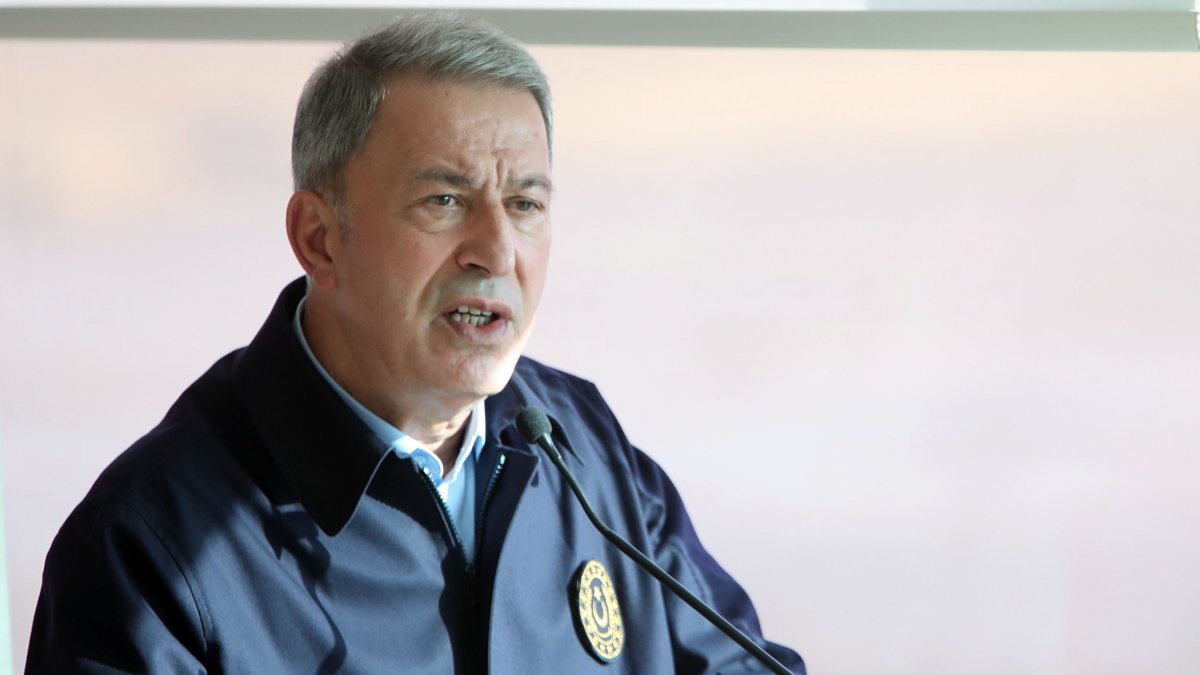 Turkey on Thursday invited neighboring countries in the Eastern Mediterranean and Aegean to dialogue to solve disputes.
HE REITERATED TURKEY'S SUPPORT TO AZERBAIJAN
"We invite our neighbors, other institutions and organizations to dialogue. Let's meet, talk, discuss, and solve the issues," National Defense Minister Hulusi Akar said while visiting the Free Fire-2020 military activities in the capital Ankara.
Noting that the 10-square-kilometer island -- Kastelorizo, or Meis that is just 2 km (1.2 miles) from the Turkish coast and 580 km (360 mi) from the Greek mainland -- cannot have a maritime jurisdiction area of 40,000-square-km, Akar said when Turkey opposes it, everyone sees it as a "provocation."
He said even though Ankara is in favor of dialogue and political solution, it would not let its rights to be overruled. "This should be understood," he said.
"Besides, it is a futile effort for third parties, who do not comply with reason, logic and law, to try set some rules by exceeding their limits, or expect us to accept those rules."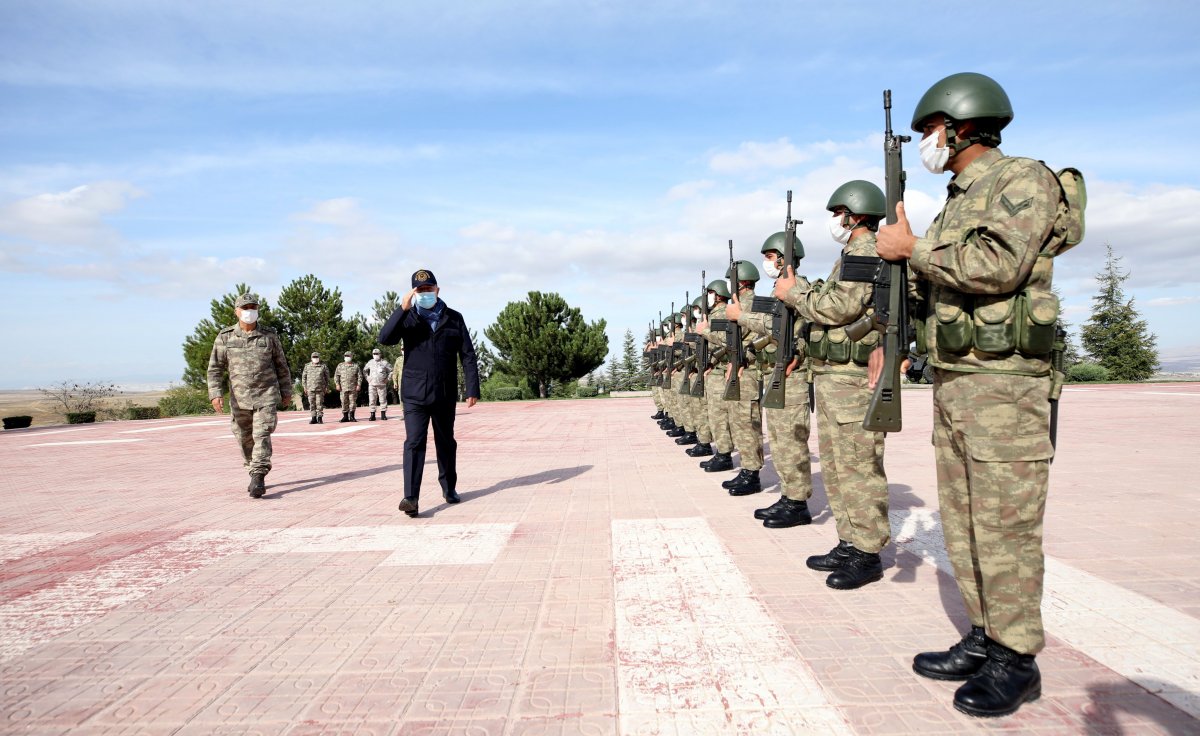 Touching upon the ongoing Upper Karabakh conflict, Akar said: "Just when our Azerbaijani brothers began taking back their lands after Armenian aggression, those, who've been silent for 30 years, started talking peace, cease-fire, dialogue, and negotiations."
He said this approach was "not sincere," and added that there is a simple solution to the dispute: "Armenia leaves the occupied Azerbaijani territories, removes mercenaries it brought to the region, and sends terrorists away...as simple as that." He reiterated Turkey's support to brotherly Azerbaijan's "rightful cause."