Turkish Coast Guard rescues asylum seekers off Aegean coast
The asylum seekers, found off the Cape Karaabdullah coast, were taken to the regional immigration department.
29.07.2020 - 10:23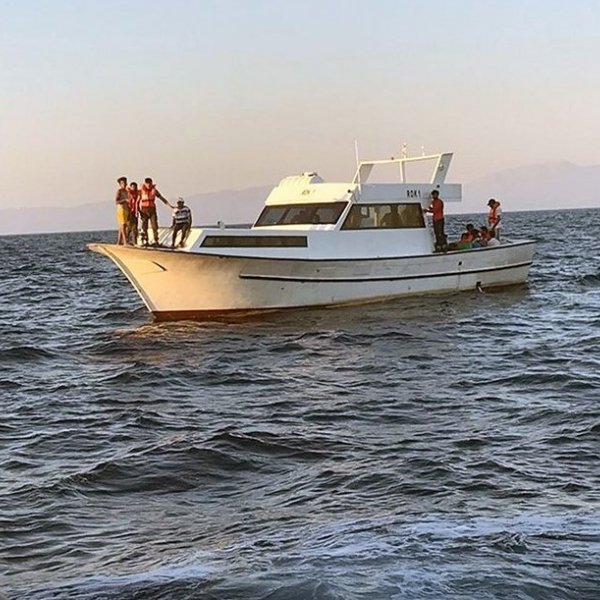 The Turkish Coast Guard has rescued 232 asylum seekers, who were pushed into Turkish territorial waters off the Aegean coast by Greek coastal authorities, according to security sources.
ASYLUM SEEKERS WERE PUSHED BACK BY GREEK FORCES
The coast guard was dispatched to the area after 87 asylum seekers asked to be rescued off the coast of Datca district in Turkey's southwestern province of Mugla.
They were in a wooden boat and a life raft and were turned back by the Greek Coast Guard off the Bozburun Peninsula in Turkey's southwestern coast. They were moved to the coast guard boat, and after reaching shore, were processed and transferred to the provincial migration office.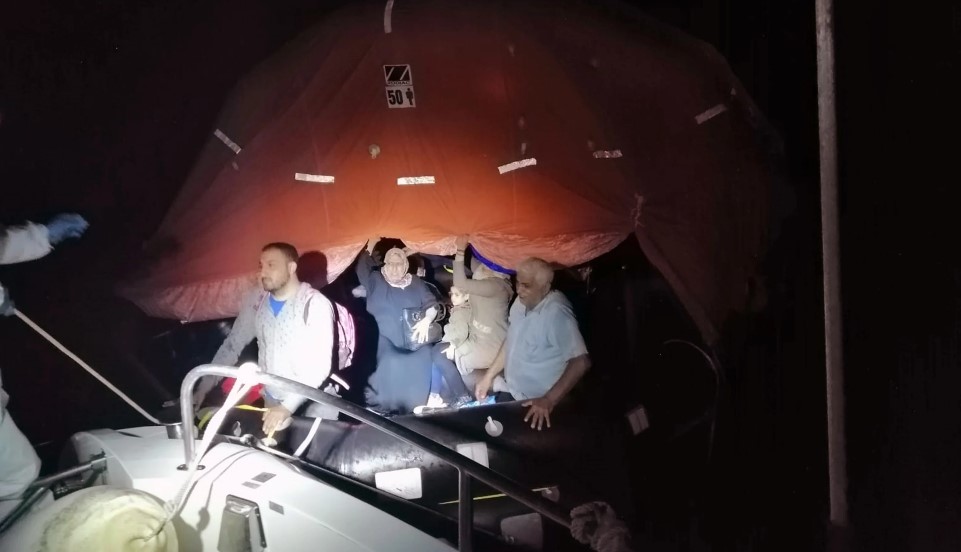 Also, the Turkish Coast Guard rescued 41 people, who were pushed back towards the coast of Karaburun district in Turkey's Izmir province by the Greek Coast Guard.
According to the rescuers' statements, Greek forces have extorted their cell phones and cash money to prevent them from recording.
Separately, 25 asylum seekers were held in Cesme district of the Aegean province of Izmir, according to coast guards.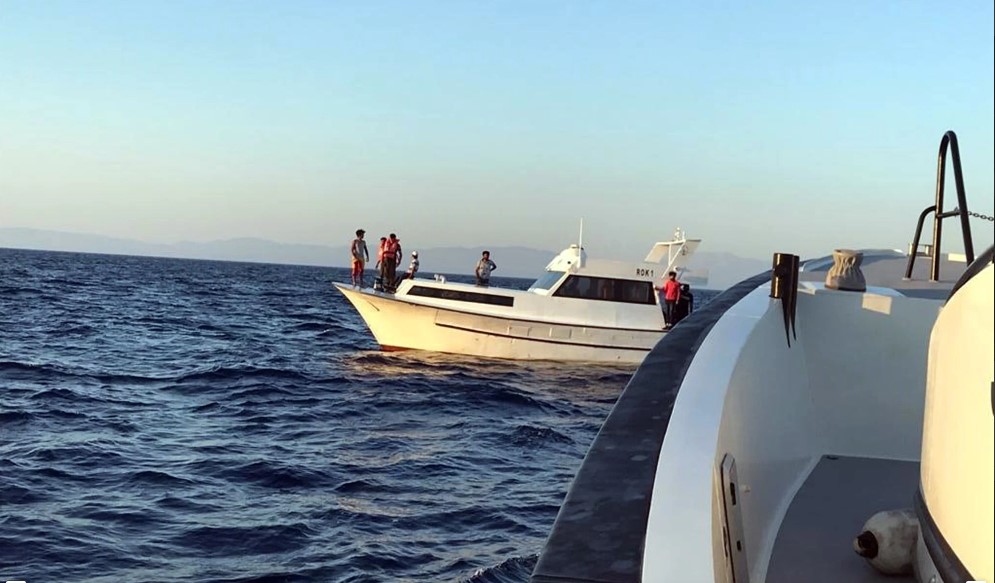 The coast guard also rescued 79 asylum seekers in two different rubber boats who set off from the coast of Ayvacik in Canakkale, northwestern Turkey, seeking to reach the Greek island of Lesbos.
Turkey has been a key transit point for asylum seekers who want to cross into Europe to start new lives, especially those fleeing war and persecution.