Turkish charity sends winter aid to civilians in Syria
Idlib, lying along Turkey's southern border, has been the subject of multiple cease-fire violations by the regime and its allies.
22.12.2020 - 17:37
The Istanbul-based Humanitarian Relief Foundation (IHH) distributed coats and shoes to 4,000 children in Syria's Idlib and Afrin regions, a charity official said on Tuesday.
"WE CONTINUE THE DISTRIBUTION OF AID MATERIALS"
Selim Tosun, the IHH media manager for Syria, told Anadolu Agency that the aid was delivered to support children in Syria, where the winter season is very difficult especially for those staying in refugee camps. He underlined that IHH aims to alleviate the suffering of people.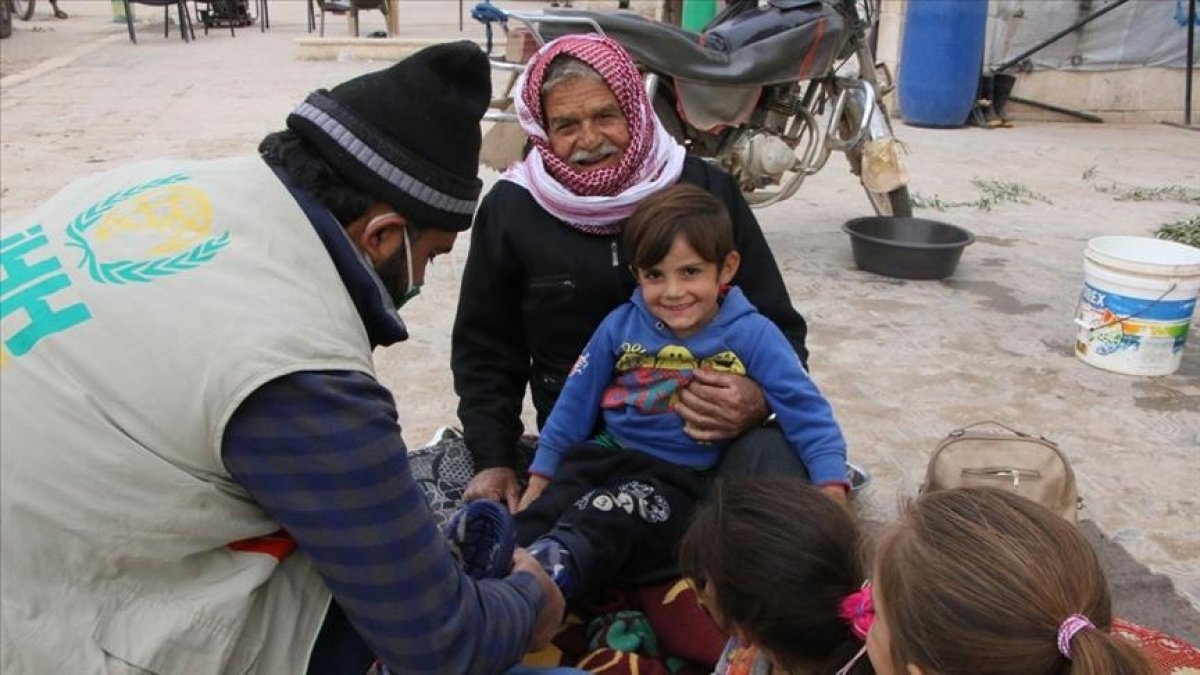 "We started a winter campaign on the occasion of Dec. 10 Human Rights Day with all the aid sent from all over Turkey. We also continue the distribution of aid materials as part of this campaign," Tosun added.
Idlib falls within a de-escalation zone forged under an agreement between Turkey and Russia.