Turkey's Maldives-like Lake Salda attracts tourists
Turkey is continuing its efforts to protect Lake Salda, located in southwestern Burdur province.
18.09.2020 - 15:19
Lake Salda, said to resemble parts of the Maldives with its its white sand and glassy turquoise water, has been attracting local and foreign visitors in recent years.
Located in southwestern Turkey's Burdur province, Saida is the country's cleanest and deepest lake with a depth of 184 meters (604 feet).
ILLEGAL TEMPORARY STRUCTURES WERE REMOVED
The Lake Salda, mostly known by the locals as Turkey's Maldives, spans 4,70 hectares and is still largely unspoiled by hotels and cafes.
Vistors can pitch tents or stay overnight in caravans in camp grounds near the lake.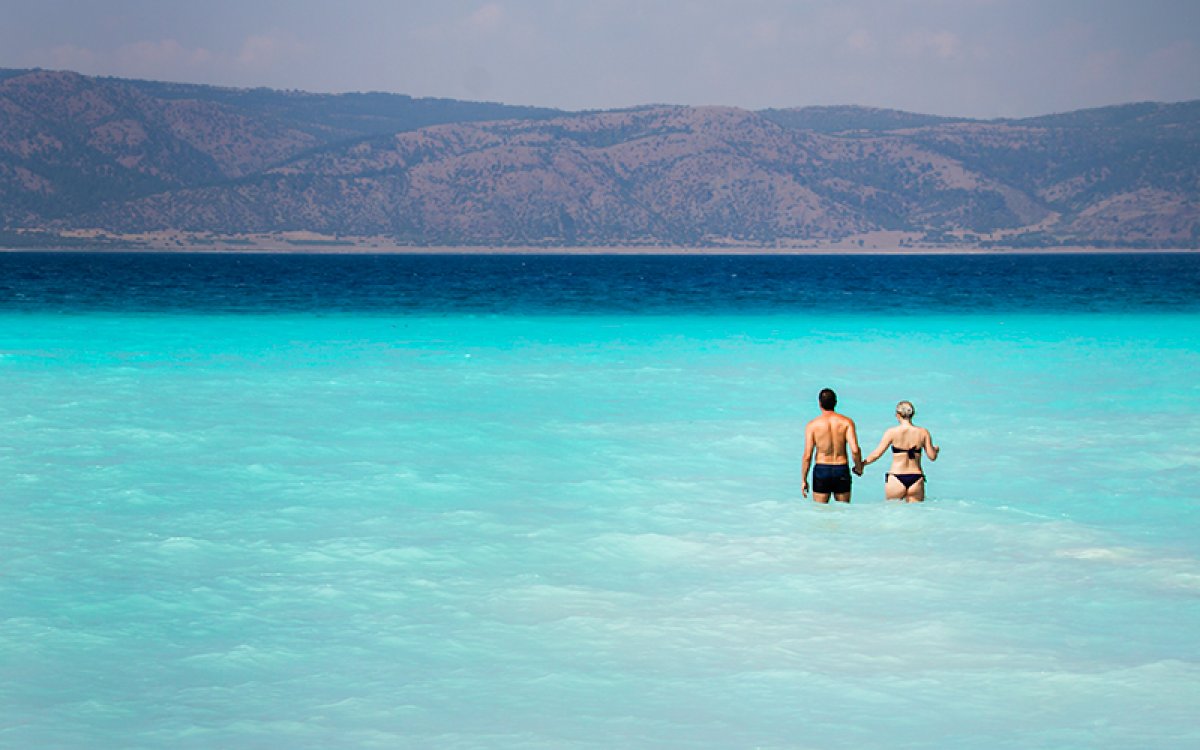 Faced with the threat of pollution due to the number of visitors and irregular structures, negative effects on the lake caused by human activity are being eliminated one by one by the Environment and Urbanization Ministry.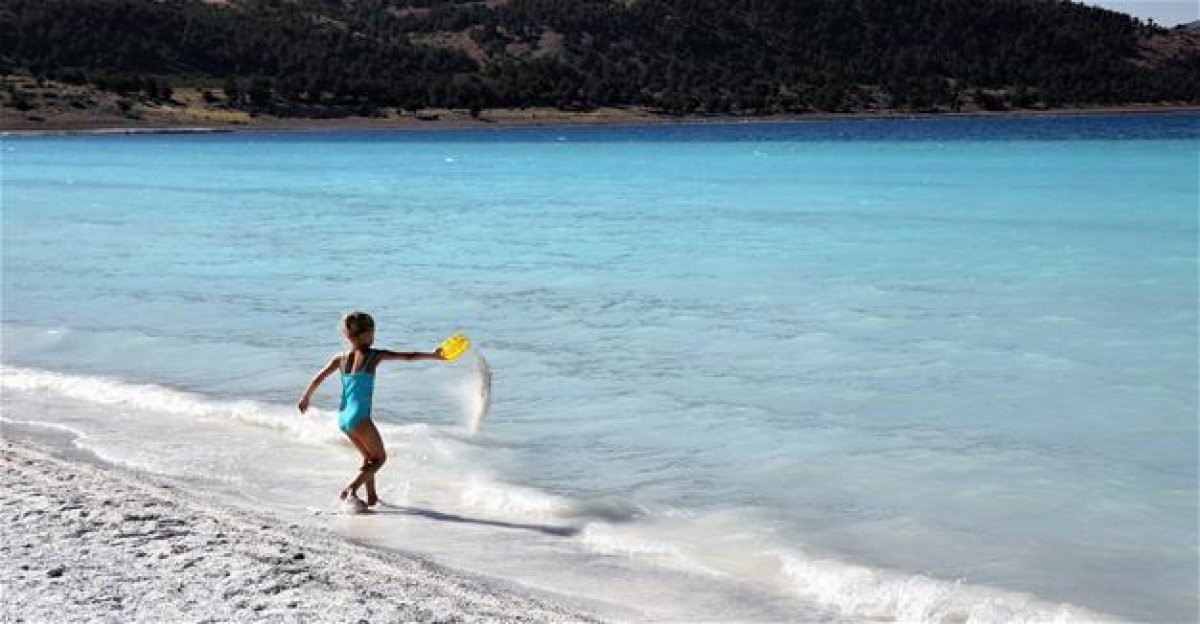 Wooden barriers erected 500 meters (1,640 feet) behind the lake prevent vehicles from passing along the lake shore. The irregular structures were removed and garbage is regularly collected in the area. All kinds of illegal temporary structures, tents and container-type buildings were also removed.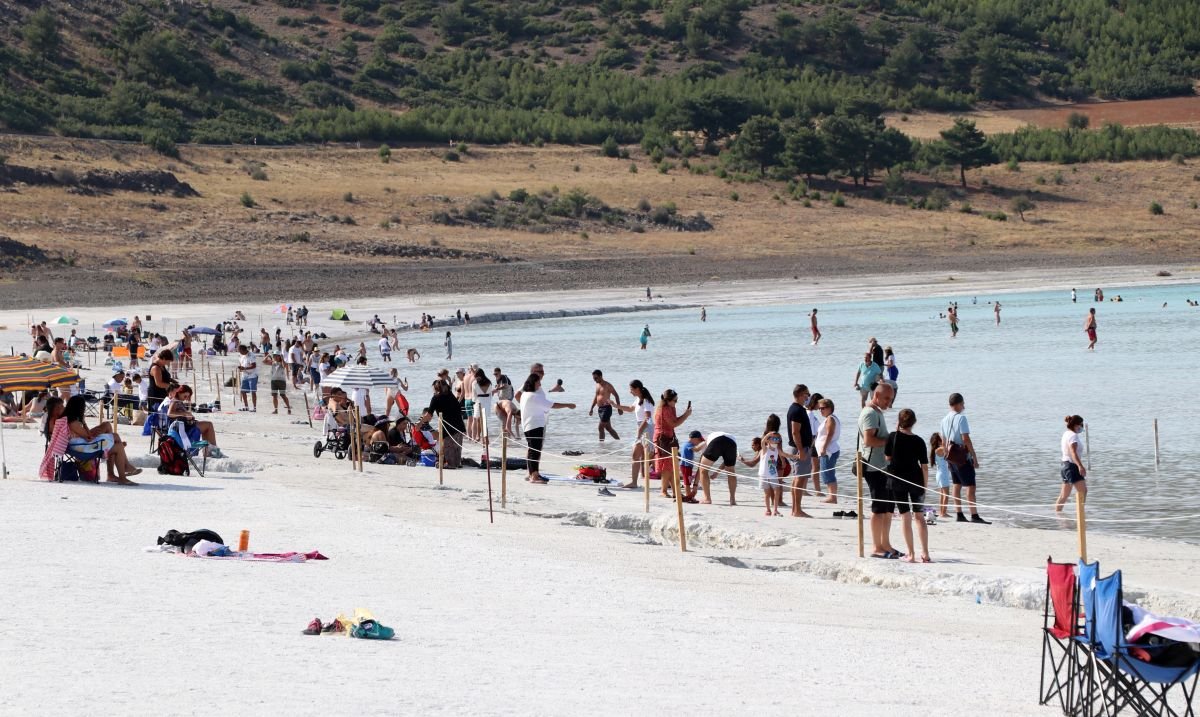 Thanks to the protection measures taken in and around the lake, the water quality increased to drinking water quality.
The area of Salda Lake Nature Park, which spanned 120 acres (48.5 hectares), was expanded to 570 acres (230.6 hectares) last year.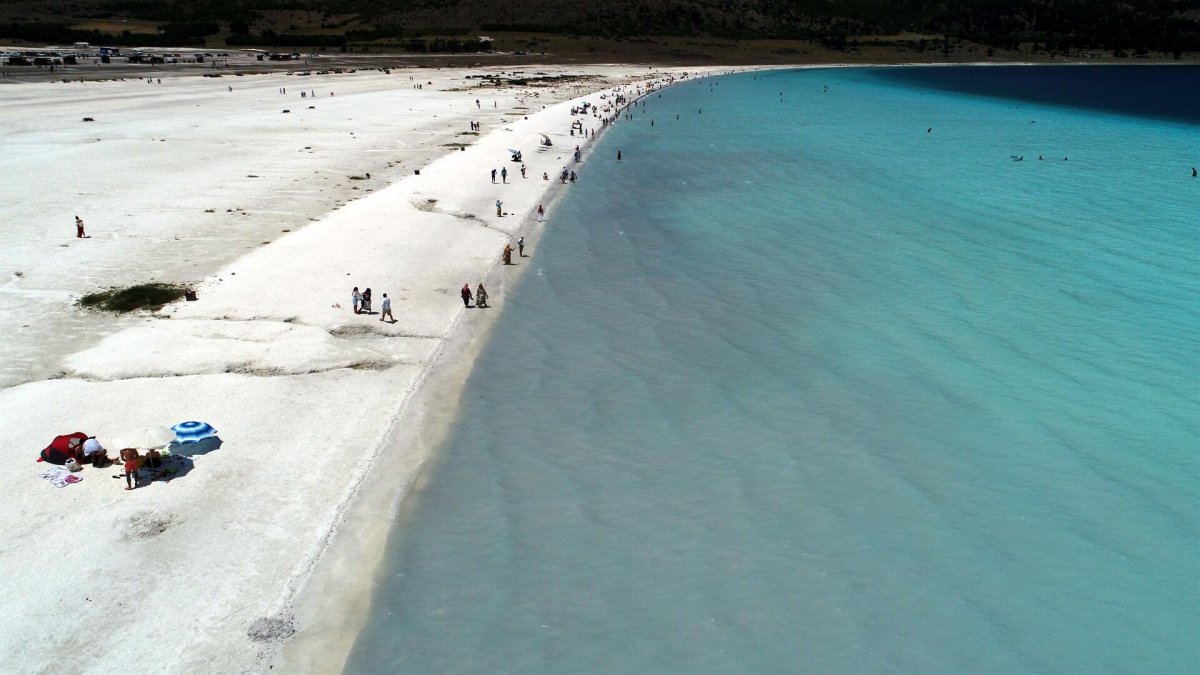 Non-governmental organizations and universities started carrying out research on biodiversity in and around Lake Salda. According to the results of the studies, it is also planned to gradually limit access to the White Islands section and stepping on the sand.