Turkey will fight until terrorism is crushed: President Erdogan
Turkey's Erdogan bashes main opposition head over remarks after PKK terrorists' killing of 13 Turkish nationals in N.Iraq.
17.02.2021 - 17:46
Turkey's president on Wednesday said once more that country is determined to "completely eliminate" terror.
"We will continue fighting with determination until we crush terrorism and completely eliminate the problem of terror in this country," Recep Tayyip Erdogan said at a provincial congress of his ruling Justice and Development (AK) Party in the capital Ankara.
Vowing to protect the country against the Fetullah Terrorist Organization (FETO), the PKK, and Daesh/ISIS terror groups, Erdogan criticized Turkey's main opposition leader Kemal Kilicdaroglu over remarks on the PKK's recent killing of 13 Turkish nationals in northern Iraq.
Their bodies were found in the Gara region during Operation Claw-Eagle 2, National Defense Minister Hulusi Akar had said Sunday.
Turkish forces launched the operation on Feb. 10 to prevent the PKK and other terror groups from reestablishing positions used to carry out cross-border terror attacks on Turkey.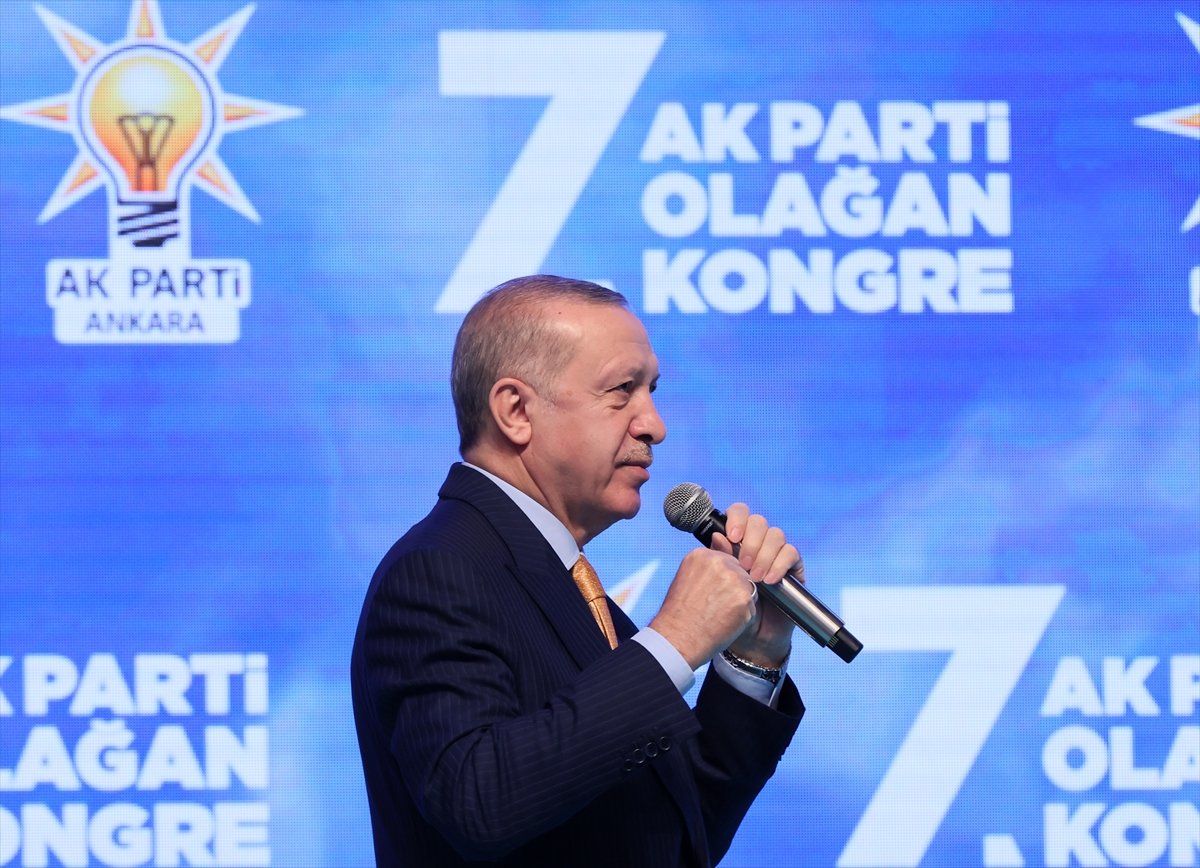 Operations Claw-Tiger and Claw-Eagle were initiated last June to ensure the safety of Turkey's people and borders.
On Kilicdaroglu's criticisms, Erdogan said: "Those who can't condemn the separatist terrorist organization [PKK] in order not to harm alliance partners [Peoples' Democratic Party (HDP)] can't talk about humanity."
The HDP is accused by the Turkish government of having links with the PKK terror group.
"We're waging this struggle [against terrorism] for our people and with support from our people despite those backers of the separatist terror organization [PKK]," Erdogan added.
In its more than 30-year terror campaign against Turkey, the PKK -- listed as a terrorist organization by Turkey, the US, and EU -- has been responsible for the deaths of 40,000 people, including women, children, and infants.
FETO and its US-based leader Fetullah Gulen orchestrated the defeated coup of July 15, 2016, in which 251 people were martyred and nearly 2,200 injured.
Turkey was one of the first countries to declare Daesh/ISIS a terror group in 2013.
The country has since been attacked by Daesh/ISIS terrorists multiple times. The terror group has carried out at least 10 suicide bombings, seven bomb attacks, and four armed attacks, killing 315 people and injuring hundreds more.
In response, Turkey launched anti-terror operations at home and abroad to prevent further attacks.