Turkey tests its 1st domestic maritime missile
The anti-ship missile is weatherproof and resistant to countermeasures.
30.09.2020 - 09:15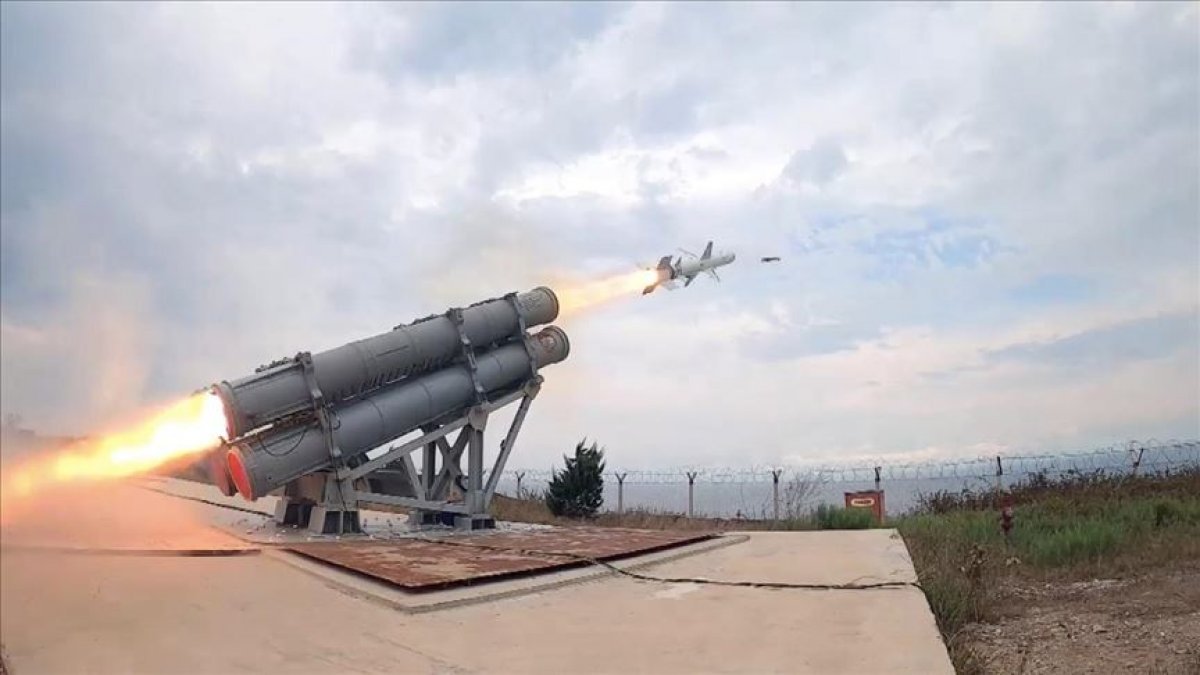 Testing process of Turkey's 1st maritime missile is in the final stage, Defense Industries Presidency (SSB) Chairperson Ismail Demir said Tuesday (September 29).
Demir said on twitter that Atmaca was successfully " thrown with its own internal inertial navigation unit, independent of GPS." Demir also said the final test will be carried out with a warhead adding that "mass production will start soon."
MISSILES ARE EXPECTED TO BE USED AS THEIR LAND-BASED VERSIONS FOR LITTORAL SECURITY
Manufactured by missile producer Roketsan, Atmaca is expected to enter the Turkish military's inventory at the end of 2020, replacing the US-made Harpoon.
According to Roketsan, Atmaca is a high precision, long-range, surface-to-surface, precision strike anti-ship missile which can be integrated to patrol boats, frigates, and corvettes.
Turkey tests its 1st domestic maritime missile WATCH
Atmaca is a guided missile with a range of over 200 kilometers (124 miles), posing a threat for targets beyond the line of sight.
It also provides target update, re-attack, and mission abort capability via modern and developed data link.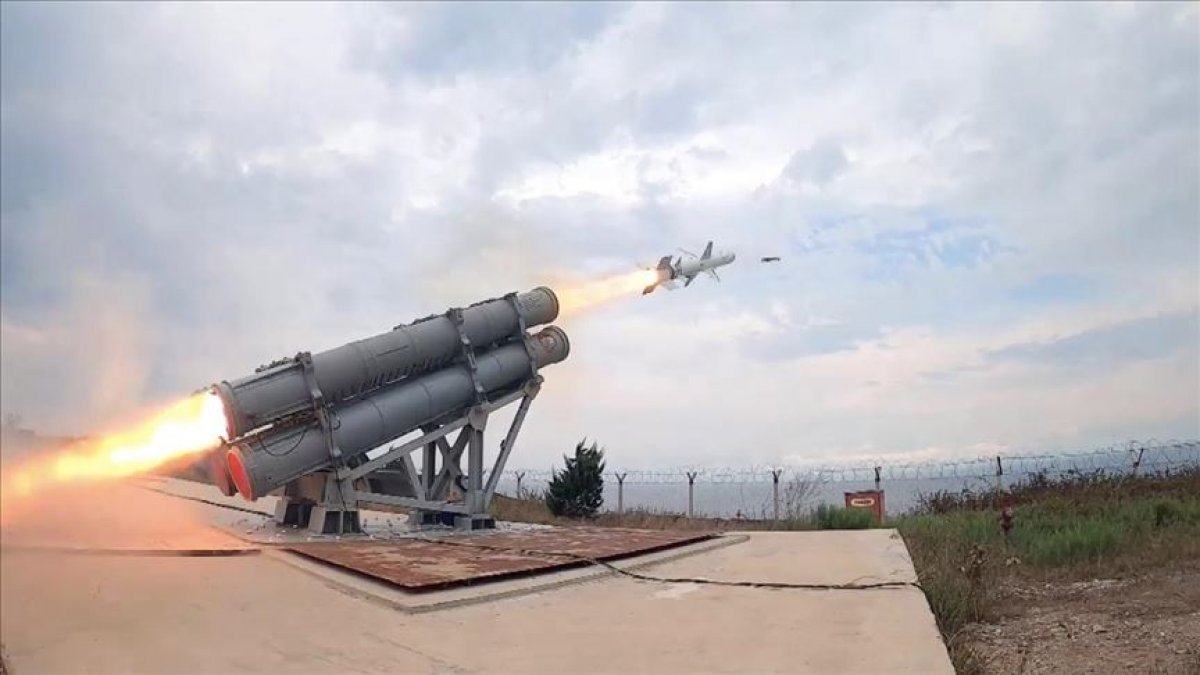 The Atmaca missiles are expected to be used on corvettes built under Turkey's National Ship (MILGEM) project, along with other vessels and submarines that currently use Harpoon missiles.