Turkey never sides with coup plotters: President Erdogan
Turkish president voices support for Venezuelan President Nicolas Maduro against self-proclaimed president Juan Guaido
25.01.2019 - 16:36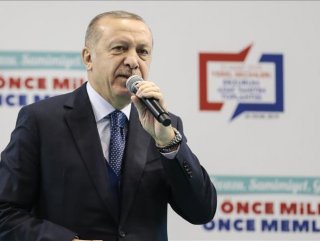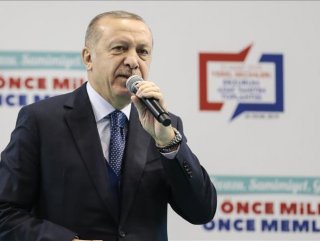 Turkey is against any kind of coup attempts wherever it is, said President Recep Tayyip Erdogan on Friday.
"We were never side by side with the coup plotters and we never will be. We stand against them wherever they are across the world," Erdogan told a rally introducing mayoral candidates of ruling Justice and Development (AK) Party for the eastern Erzurum province.
Erdogan on Thursday voiced solidarity with Venezuelan President Nicolas Maduro, a day after the U.S. recognized opposition leader Juan Guaido as the interim leader of Venezuela.
On Wednesday, Guaido declared himself interim president and called for mass anti-government protests that have filled city streets across the country.
Guaido's declaration was recognized by the U.S. shortly after it was made and also backed by Canada and several Latin American nations.
Maduro has accused the opposition of seeking to stage a coup with the support of the U.S. administration.