Turkey eyes to raise number of trade trains to China
The Turkish transport and infrastructure minister said that in 2021, two reciprocal freight train services will be conducted per week.
23.12.2020 - 17:35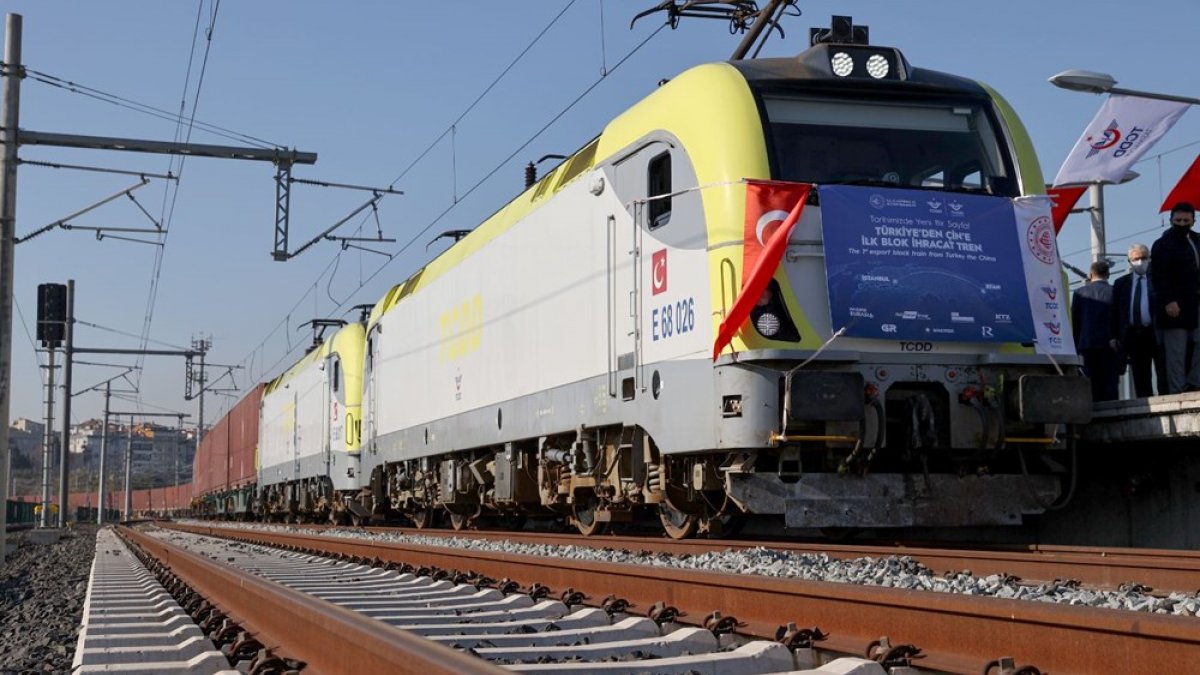 With the first Turkish freight train bound for China reaching its destination, the Turkish trade minister said on Wednesday that the number of freight trains will increase and continue travelling regularly to China.
"GLOBAL PANDEMIC INCREASED THE IMPORTANCE OF RAILWAY TRANSPORTATION"
"We are proud and delighted that Turkish goods arrived in China, one of the world's largest markets, in 13 days via railway," Ruhsar Pekcan said during a welcoming ceremony in Xian, central China.
The train set off from Istanbul on Dec. 4 and reached its destination on Saturday, covering a distance of 8,693 kilometers (over 5,400 miles) across Turkey, Georgia, Azerbaijan, the Caspian Sea, and Kazakhstan.
She stressed that the global pandemic increased the importance of railway transportation. Touching on the Belt and Road project, Pekcan said the initiative is one the most important projects and it will turn Turkey's theoretical advantages and privileges into practical benefits.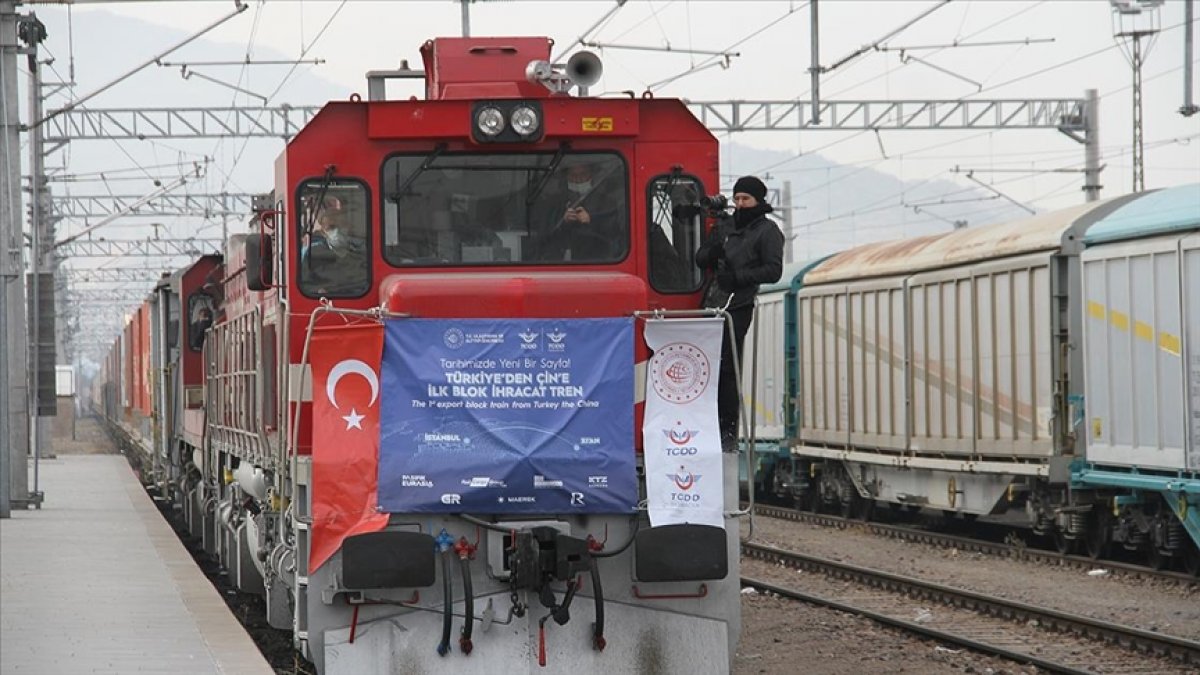 Adil Karaismailoglu, the Turkish transport and infrastructure minister, said the first freight train from Turkey to China showed to the whole world that a new era in the railway transportation started.
The cargo transportation time decreased to 12 days from one month between Turkey and China, and to 18 days between the Far East and the western Europe, the minister said during the ceremony. Recalling that the first freight train carried 42 wagons of major appliances to China from Turkey, he said the second freight train is also currently on its way to China.