Turkey expects Manbij to be cleared of terror
"We have a 911-km border with Syria. We're under threat at any moment," says President Recep Tayyip Erdoğan.
18.02.2019 - 17:08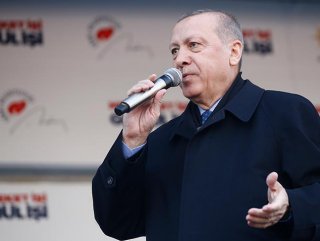 Turkey expects Syria's Manbij region to be rid of terrorists and left to locals as soon as possible, the country's president said on Monday.
Speaking in the southwestern Burdur province, Recep Tayyip Erdoğan said: "As promised, we expect Manbij to be cleared of terrorists as soon as possible and its administration to be left to local people."
MANBIJ DEAL
Turkey has vowed to carry out a counter-terrorist operation in Syria, east of the Euphrates, following two similar successful operations since 2016. The June 2018 Manbij deal between Turkey and the US focuses on the withdrawal of YPG/PKK terrorists from the city to stabilize the region, which is located in the northern part of Syria's Aleppo province.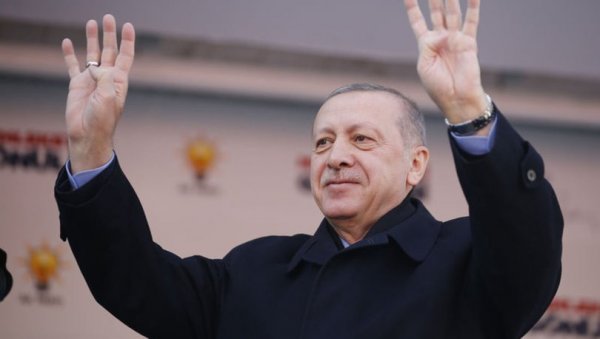 Referring to northern Syria, Erdoğan said, "In this region, only those who do not stand against Turkey but side with it will win." He reiterated Turkey's determination to fight terrorism in neighboring Syria, saying: "We will definitely deal a heavy blow to the terror organization soon."
Without giving any names, the president criticized countries "thousands of kilometers away" planning to mount a military operation in Syria.
"We have a 911-kilometer border [with Syria]. We're under threat at any moment," he said. "What kind of NATO alliance is this?" the president asked. "You give terrorists around 23,000 truckloads of weapons and tools through Iraq but when we asked, you won't even sell them to us."