Turkey collects nearly 3,300 cubic meters of mucilage from sea
Environment minister says businesses have been fined 10.49M Turkish liras for failing to meet environmental standards.
17.06.2021 - 09:41
Over the past eight days Turkish cleanup teams have collected a total of 3,288 cubic meters (116,114 cubic feet) of mucilage from the Sea of Marmara, said the country's environment and urbanization minister on Wednesday.
Updating the public on the efforts to clear out mucilage, or "sea snot," Murat Kurum said on Twitter that the operations were conducted in 193 locations.
Noting that the collected mucilage has been sent for disposal, Kurum said the northwestern Yalova province, Istanbul, and the western province of Balıkesir are among the cities where most of the mucilage has been cleared.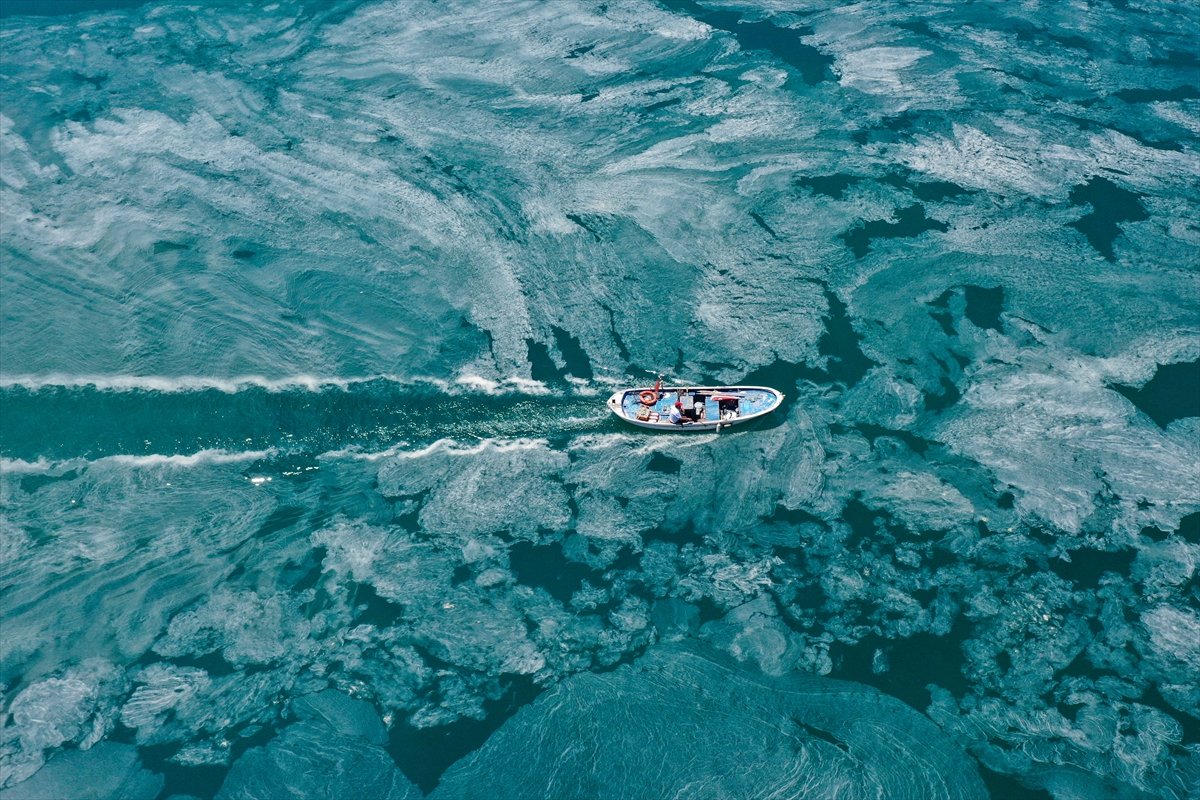 "In 3,219 inspections we did as of June 15, we imposed total administrative fines of 10.49 million Turkish liras ($1.22 million) on businesses that did not fulfill the necessary conditions," he said.
Kurum said environmental laboratories are running analyses 24/7 on collected mucilage samples.