Thousands of visitors flood into Hagia Sophia in Istanbul
Besides being a mosque, Hagia Sophia is also among Turkey's top tourism destinations and will remain open for domestic and foreign visitors.
29.07.2020 - 17:45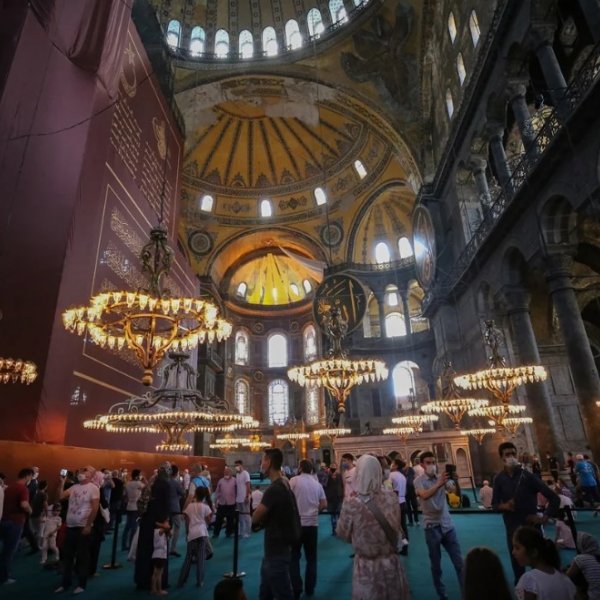 Both locals and tourists have been flooding into the Hagia Sophia Mosque in Istanbul, which has recently reopened as a mosque after serving as a museum for 86 years.
"Whether it is a mosque or a museum, it is great. We are so pleased to be here," says one visitor from England.
BOTH DOMESTIC AND FOREIGN VISITORS CAME TO SEE THE SYMBOLIC MONUMENT
Ann Qian, who is originally from Shanghai, has visited the historic building with her son. "This is our third trip to visit Istanbul, and first time we came to Hagia Sophia. I think it is magnificent inside, we are so pleased to be here," she said. Showing her headscarf, she said she always keeps it when she visits Istanbul, especially when going to mosques. "I have been to so many places in the world, but Istanbul is my favorite city," she noted.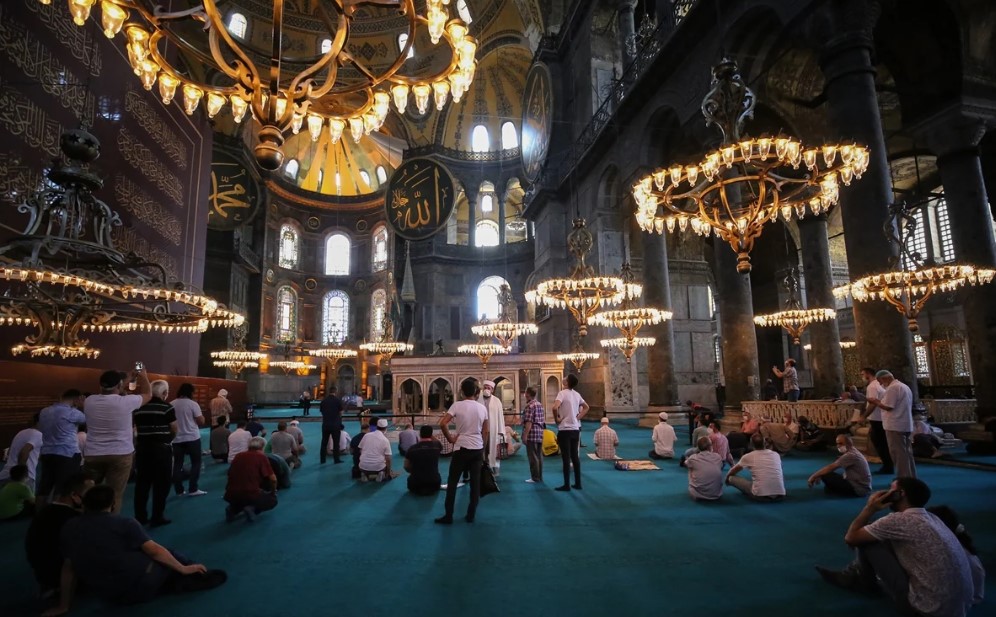 Her son, Alvern, said: "A week ago we saw the news that Hagia Sophia turned to a mosque. We thought it would be nice to visit it. It is really splendid because the architecture is great, I feel the colors are very strong."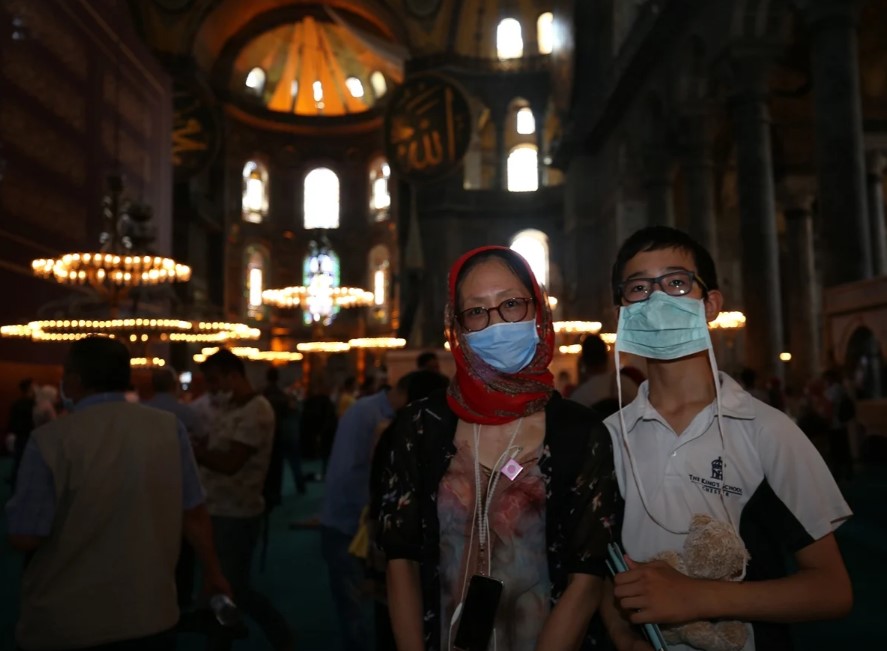 "This is my first time in Istanbul, I arrived one week ago, and I came here to see Hagia Sophia today. I am super excited to see Hagia Sophia and I know how symbolic this monument is," said another visitor from Belgium, Malaurie Chokouale.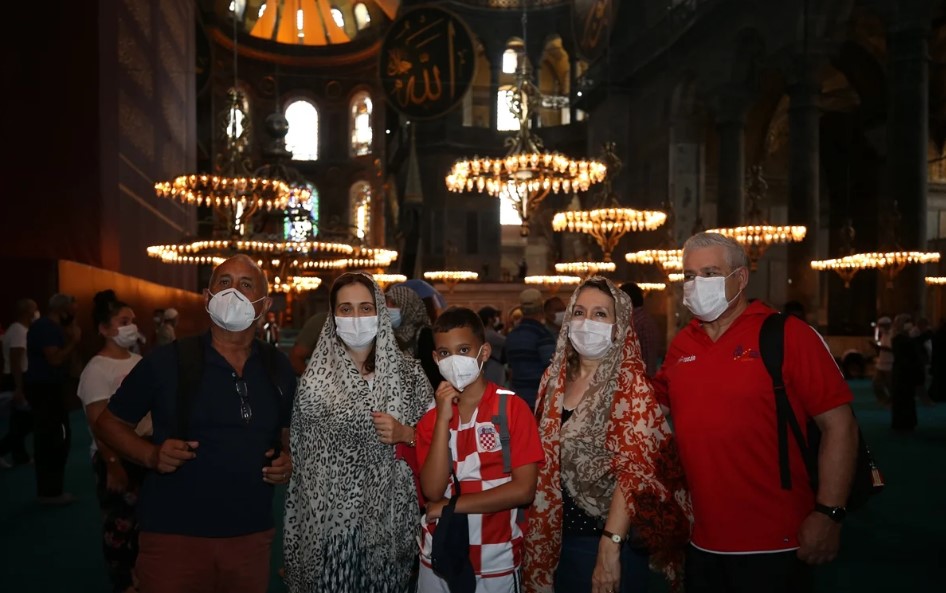 In 1985, during its time as a museum, Hagia Sophia was added to the UNESCO World Heritage List.