Thousands flock the Hagia Sophia Mosque
People started to gather around the Hagia Sophia ahead of its opening as a mosque with mass Friday Prayer on July 24.
24.07.2020 - 11:22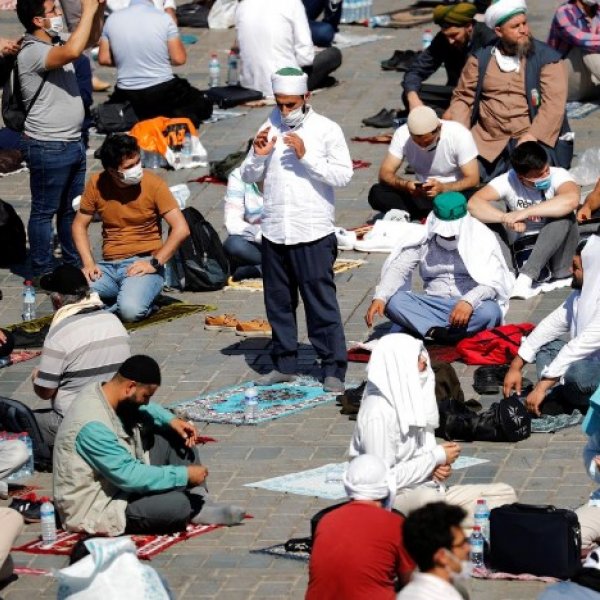 Thousands of people gathered near Hagia Sophia early on Friday for the first prayers there since President Erdoğan declared the monument, revered by Christians and Muslims for almost 1,500 years, a mosque once again.
FIRST EVER NIGHT PRAYER HELD
Crowds formed at checkpoints surrounding the historic heart of Istanbul, where thousands of police maintained security. On entering the secured area the worshippers, wearing face masks, sat spaced out on prayer mats in the city's Sultanahmet Square.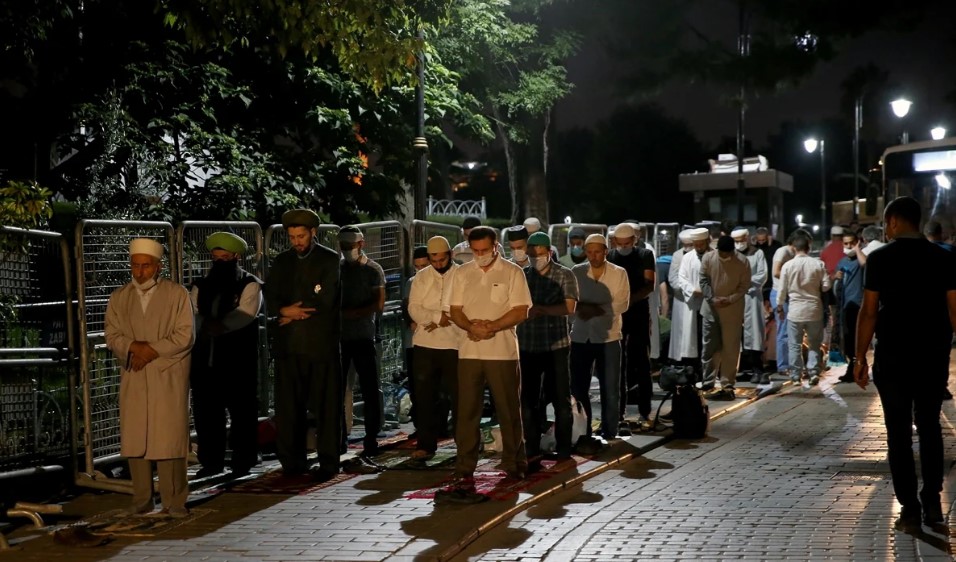 "We are ending our 86 years of longing today," said one man Sait Colak, referring to the nearly nine decades since Hagia Sophia was declared a museum and ceased to be a place of worship. "Thanks to our president and the court decision today we are going to have our Friday prayers in Hagia Sophia."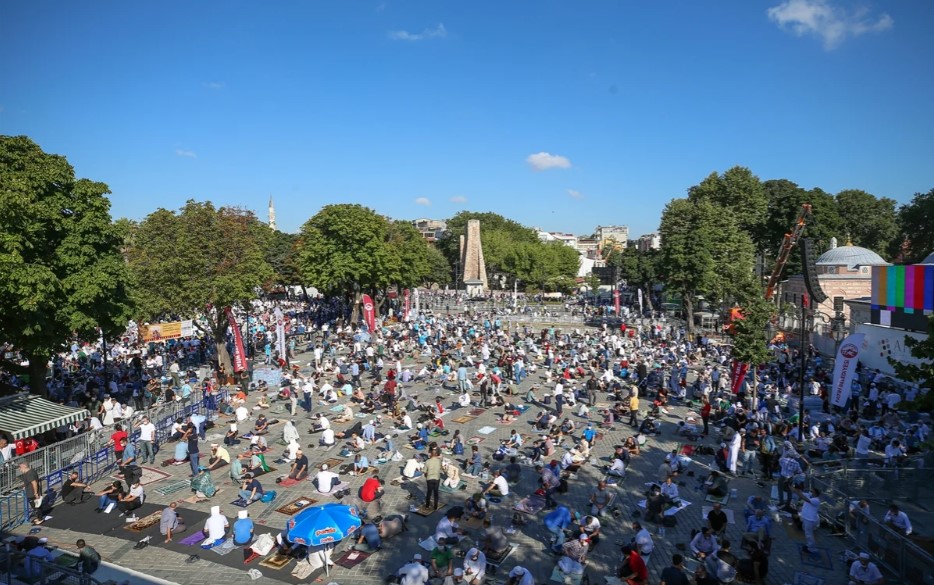 In the new era for Hagia Sophia, Turkey's Religious Affairs Directorate will oversee religious services at the mosque, while the Culture and Tourism Ministry will supervise restoration and conservation work.