Stunning snow scenes from across Istanbul
Drone photos shows aerial views of snow-covered city.
16.02.2021 - 15:05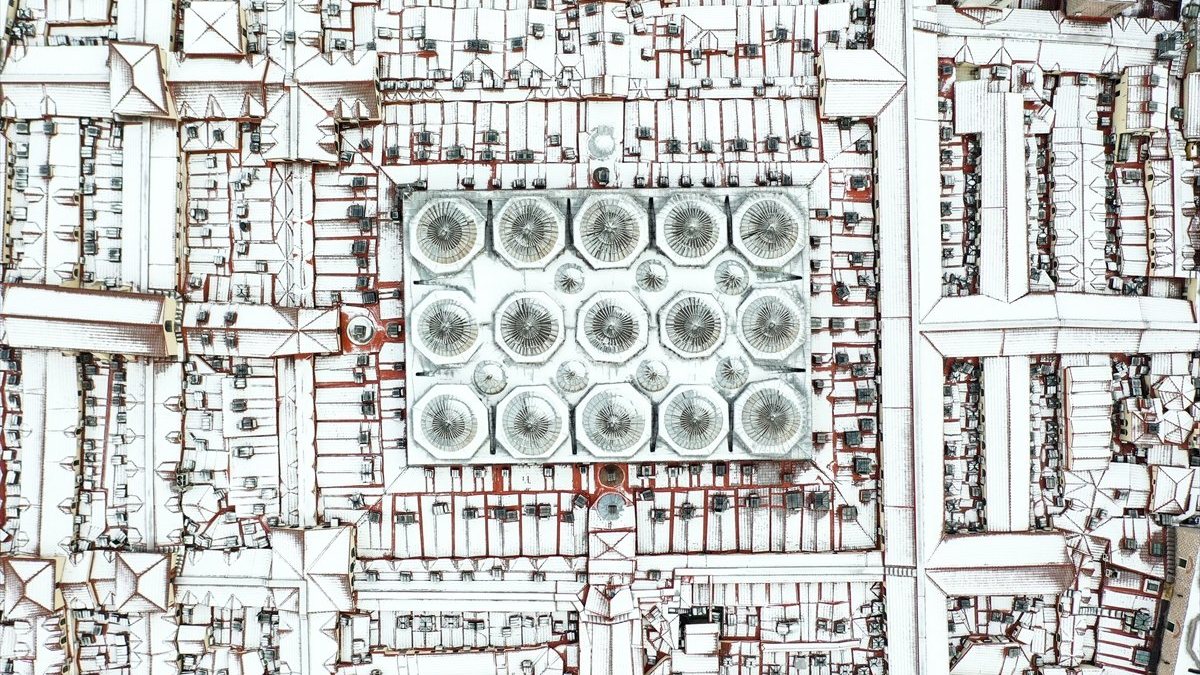 Storm in Turkey's Istanbul blanketed the city with snow and made travel treacherous following cold and snowy weather that has lasted for three days.
Although the snowfall, cold and transportation problems affect the Istanbulites negatively, white-covered view of the city revealed picturesque images from different parts of the city, such as Camlica Hill, Golden Horn, Bosphorus, Grand Bazaar, Sultanahmet Mosque (Blue Mosque) and Beyazit Tower.