Soldiers martyred after bus flips over in Turkey
Five Turkish soldiers and a driver martyred after a bus carrying them toppled in the southern province of Mersin.
27.07.2020 - 10:26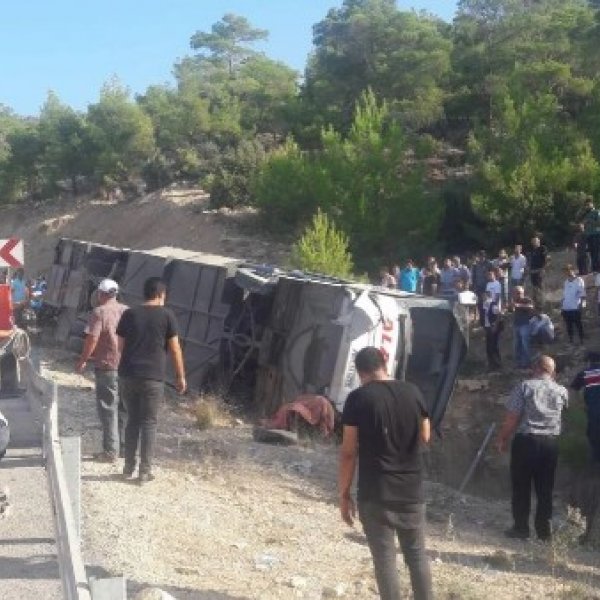 At least five Turkish soldiers were martyred Monday when a bus carrying them flipped over in the southern Mersin province.
THE CAUSE FOR THE CRASH WAS BRAKE FADE
According to the provincial governorate, the bus driver was also declared dead on the site.
Soldiers martyred after bus flips over in Turkey WATCH
Ten others were injured and rushed to the local hospital in Mut district. The soldiers were en route to the Mediterranean port of Tasucu, where they would then be dispatched southward to the Turkish Republic of Northern Cyprus (TRNC).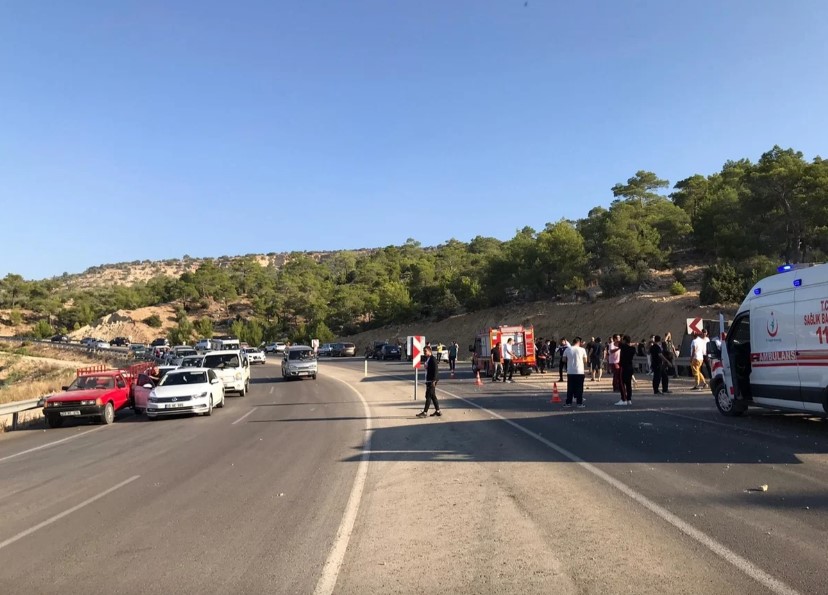 Ambulances have dispatched to the crash site.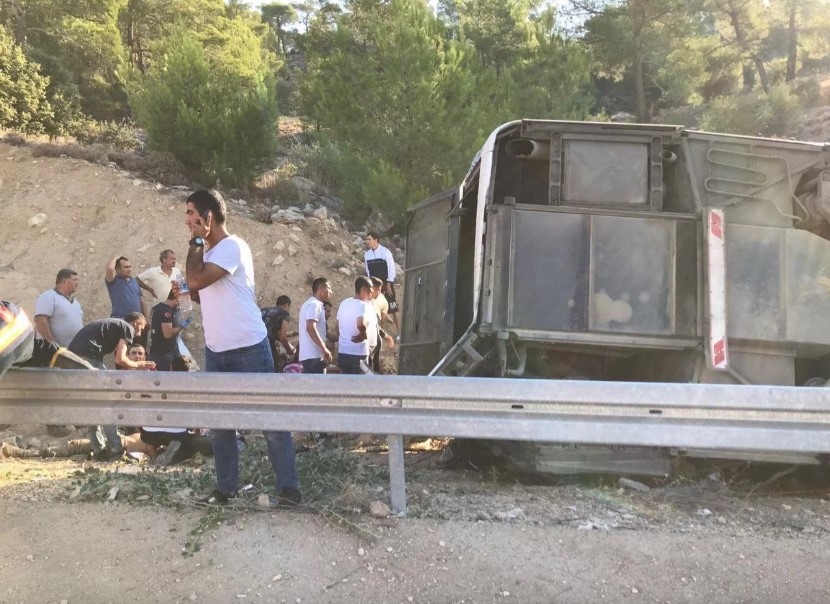 Visiting wounded soldiers at the Mut State Hospital, Mersin Governor Ali Ihsan Su told reporters that initial reports indicated the crash was the result of brake failure.
"It was a civilian bus carrying the soldiers. The cause for the crash was probably brake fade, but the investigation continues," Su said. He added that 10 of the wounded were in critical condition and being treated, while the remaining had not suffered life-threatening injuries.