Russian tourists seek to travel to Turkey for summer season
Russians search tickets to travel to Turkey through Belarus for holiday amid flight bans, according to travel company
21.07.2020 - 17:38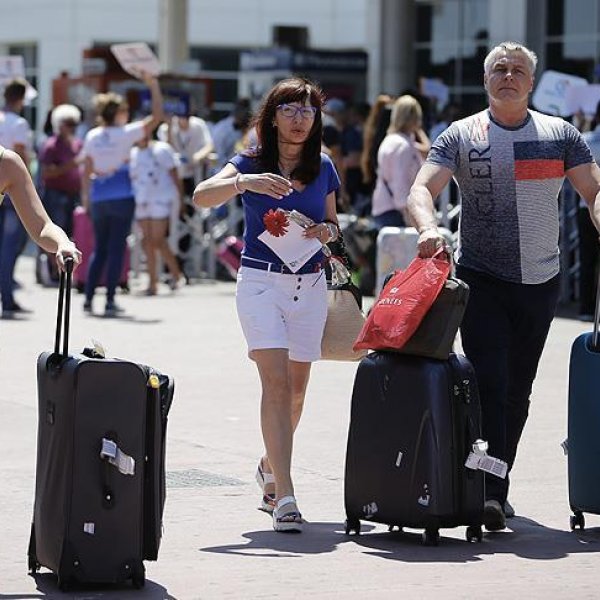 Russians are trying to fly to Turkey for a holiday despite the ban on international flights imposed due to the novel coronavirus pandemic.
TOURISTS CROSS BELARUS BORDERS TO FLY TO TURKEY
Crossing the border with Belarus through the forest or with a certificate of referral for treatment, the Russians then fly to Turkey.
In April, after the introduction of a nationwide lockdown in Russia, experts of travel search company Aviasales noted a rise in requests for flights from Minsk -- the largest international airport in Belarus -- to Turkey.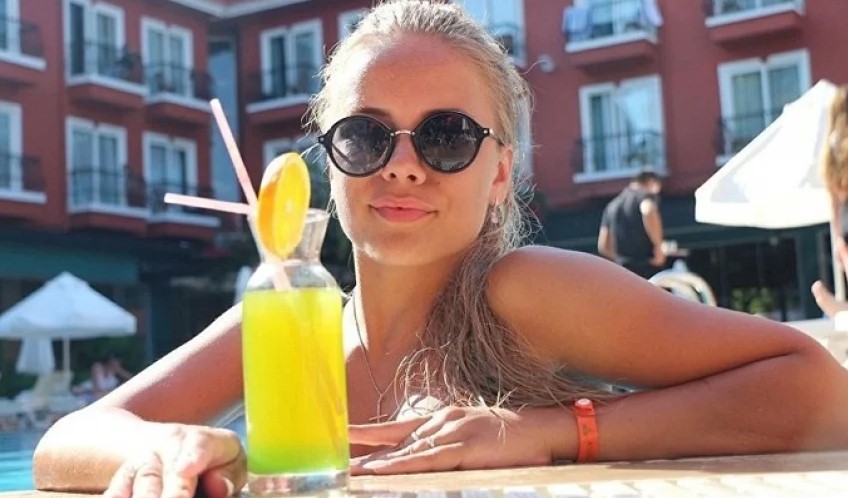 After checking the IP location, they found out that the majority of search queries were made by users from Russia.
Since mid-May, immediately after the first relaxation steps in Russia, Aviasales users have started to actively search for the possibility of flying to Turkey via Belarus.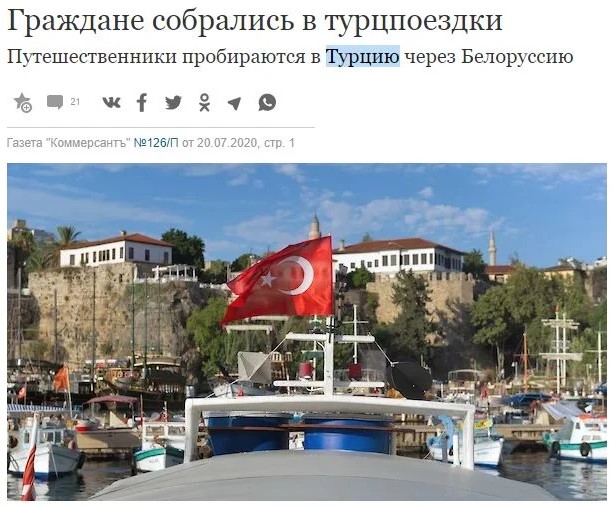 By mid-June, requests from Russian IP addresses exceeded searches made from Belarus, and after the announcement of the resumption of air traffic between Russia and Turkey, there was a four-time jump in requests from Russia.
Users are interested in flights to Istanbul, Antalya, Dalaman, Izmir, and Bodrum, although there are no direct flights to these Turkish destinations yet.