President Erdoğan visits Hagia Sophia Mosque
Turkish President Erdoğan, First Lady Emine Erdoğan made tle last checks as they visit to inspect Hagia Sophia Mosque before its opening as a mosque for Muslim worship.
24.07.2020 - 10:22
President Erdoğan on Thursday unveiled the new nameplate for Hagia Sophia Mosque, the Istanbul icon due to reopen for prayers tomorrow for the first time in 86 years.
NEW NAMEPLATE HAS BEEN UNVEILED
Following a meeting on military matters in the capital Ankara, Recep Tayyip Erdoğan, First Lady Emine Erdoğan and a delegation unveiled the nameplate at the main gate of Hagia Sophia Mosque and took a group photo there.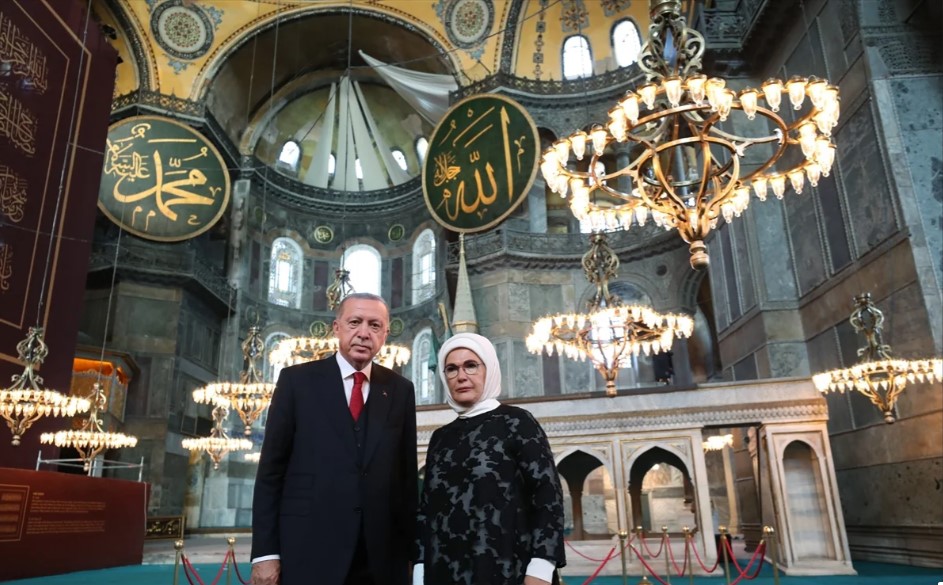 Erdoğan was also told about the work being done for Hagia Sophia Mosque's reopening for tomorrow's Friday prayers.
Hagia Sophia is among Turkey's top tourism destinations for both domestic and foreign visitors.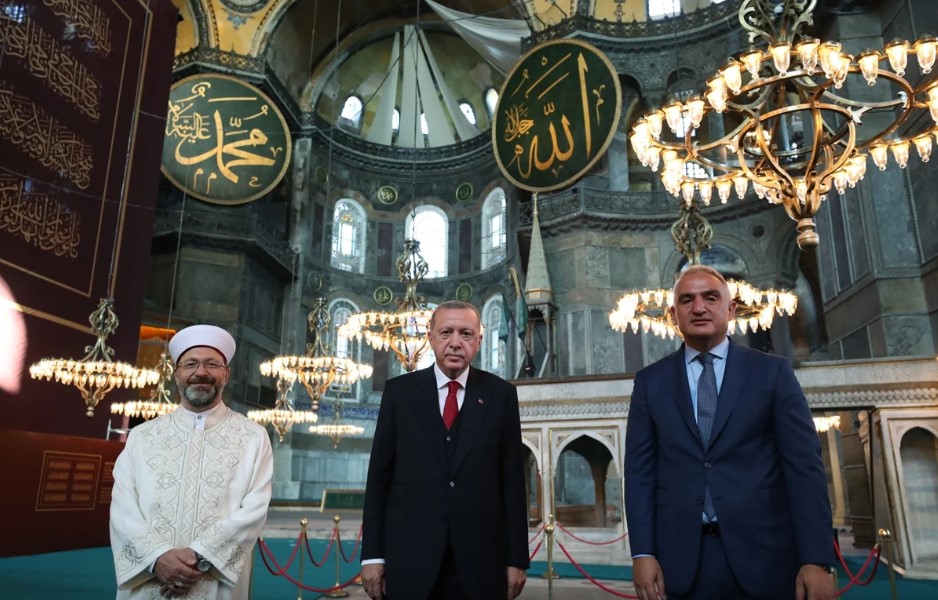 In 1985, during its time as a museum, Hagia Sophia was added to the UNESCO World Heritage List.
It served as a church for 916 years until the conquest of Istanbul, and a mosque from 1453 to 1934 – nearly 500 years – and most recently as a museum for 86 years. On July 10, a Turkish court annulled a 1934 Cabinet decree that had turned Hagia Sophia into a museum, paving the way for its use again as a mosque after an 86-year hiatus.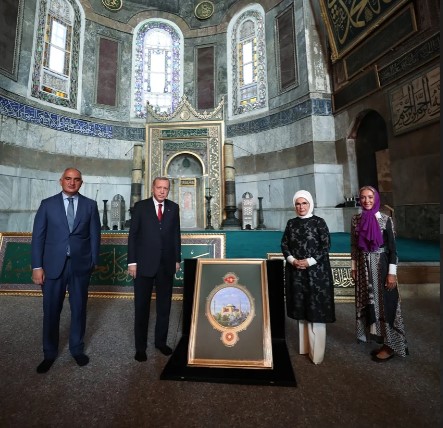 In the new era for Hagia Sophia, Turkey's Religious Affairs Directorate will oversee religious services at the mosque, while the Culture and Tourism Ministry will supervise restoration and conservation work.