President Erdoğan meets NATO chief to discuss recent developments
Turkish and Greek military delegations have been engaged in a series of NATO-hosted technical talks since Sept. 10, as planned after a phone call between Erdoğan and Stoltenberg in early September.
06.10.2020 - 09:03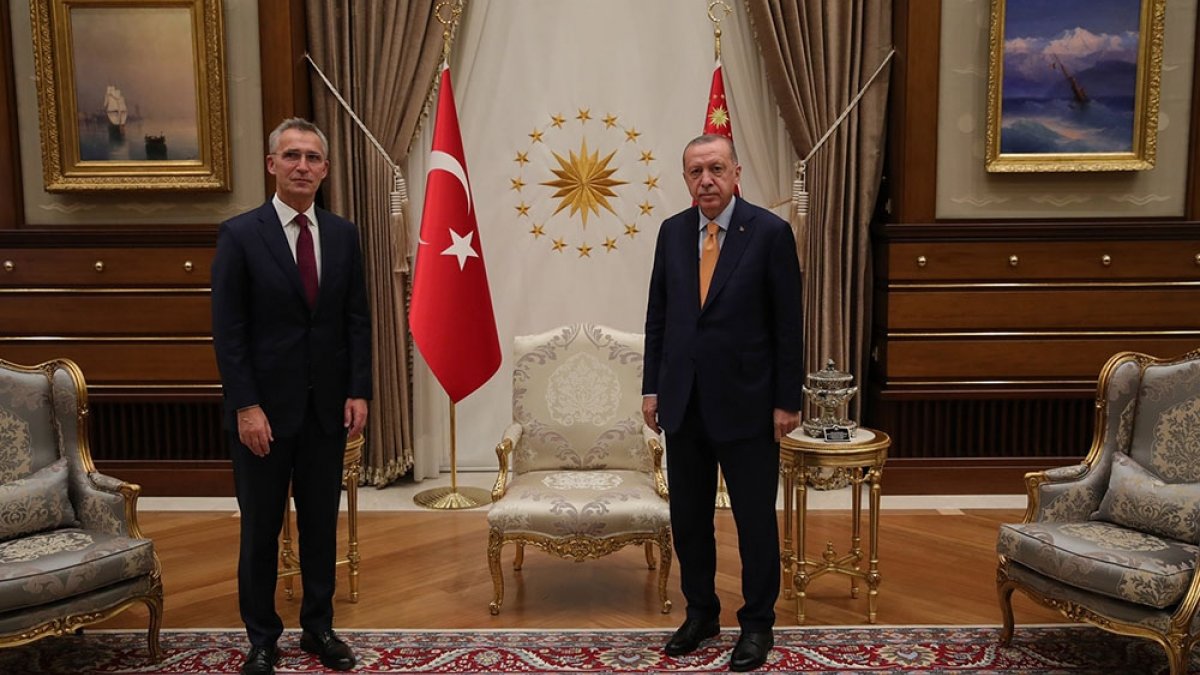 Turkey's president received the head of NATO on Monday amid continued efforts to resolve differences between Turkey and Greece over the Eastern Mediterranean.
"WE DISCUSSED MILITARY DE-CONFLICTION MECHANISM"
Recep Tayyip Erdoğan and NATO Secretary General Jens Stoltenberg gathered behind closed doors and discussed a range of issues for about an hour.
On Twitter afterwards, Stoltenberg said: "Good meeting with President @RTErdogan in Ankara today on a range of security issues. We discussed the military de-confliction mechanism developed @NATO for the #EastMed."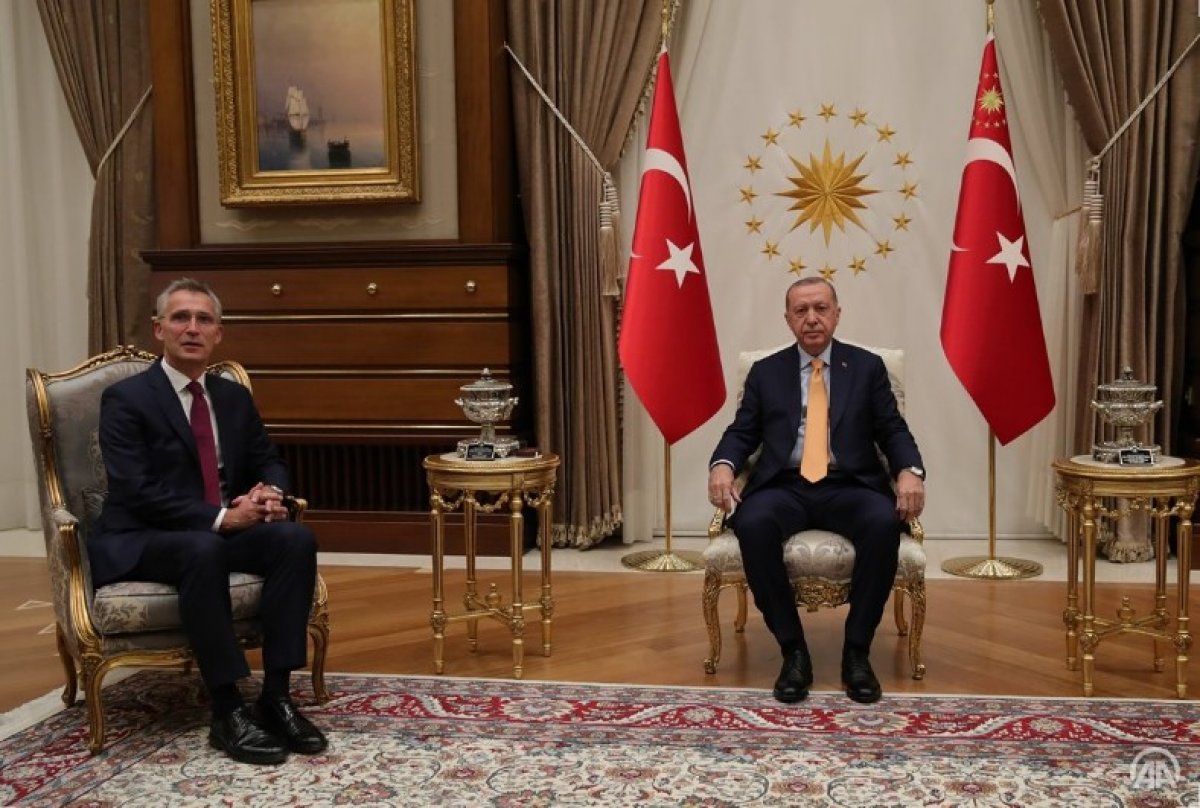 He said he hoped the de-confliction mechanism recently reached between Ankara and Athens at NATO-hosted meetings could create space for diplomatic efforts.
President Erdoğan meets NATO chief WATCH
Also present at the meeting were Turkish Foreign Minister Mevlüt Çavuşoğlu, Defense Minister Hulusi Akar, and Ambassador to NATO Basat Ozturk.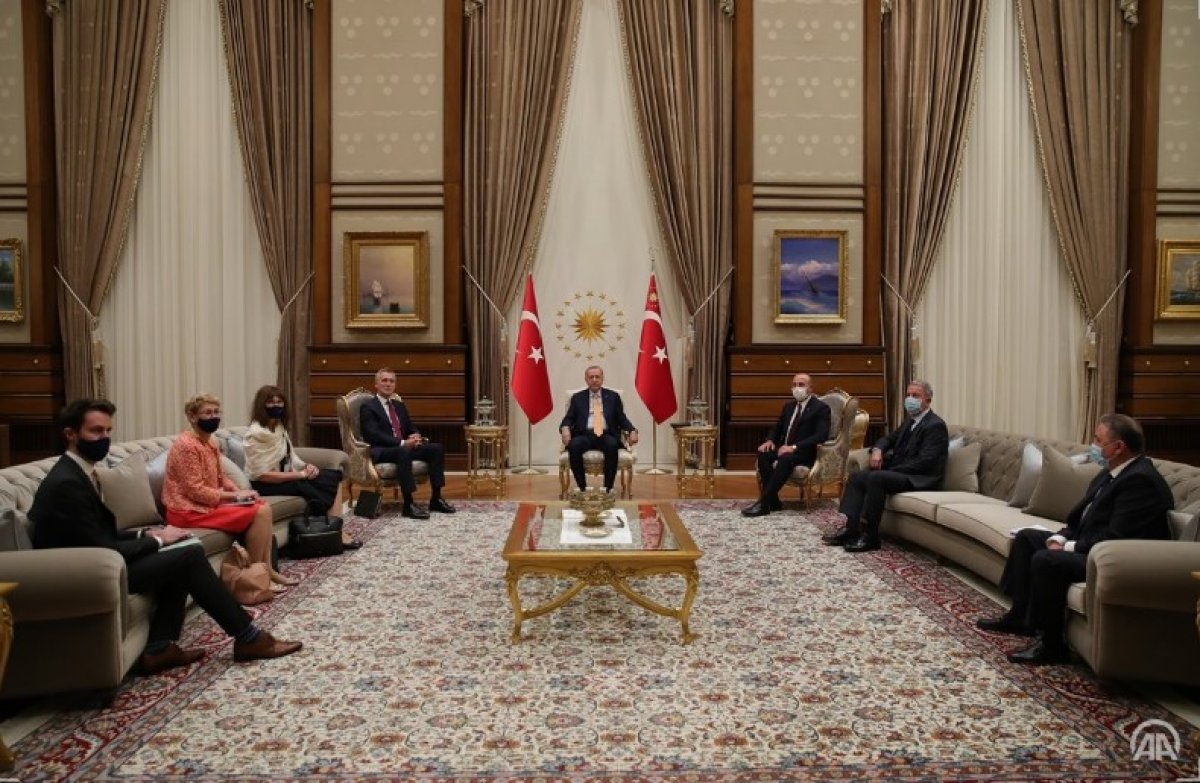 Tensions have been running high for months in the Eastern Mediterranean, as Greece has disputed Turkey's rights to energy exploration.
Turkey – the country with the longest coastline on the Mediterranean – sent out drill ships to explore for energy on its continental shelf, asserting its own rights in the region as well as those of the Turkish Republic of Northern Cyprus.