President Erdoğan holds phone call with Macron over Mediterranean
The phone call between Erdoğan and Macron comes after top leaders from Turkey, Germany and the European Union held a video meeting Tuesday focusing on the recent tensions in the region.
23.09.2020 - 10:33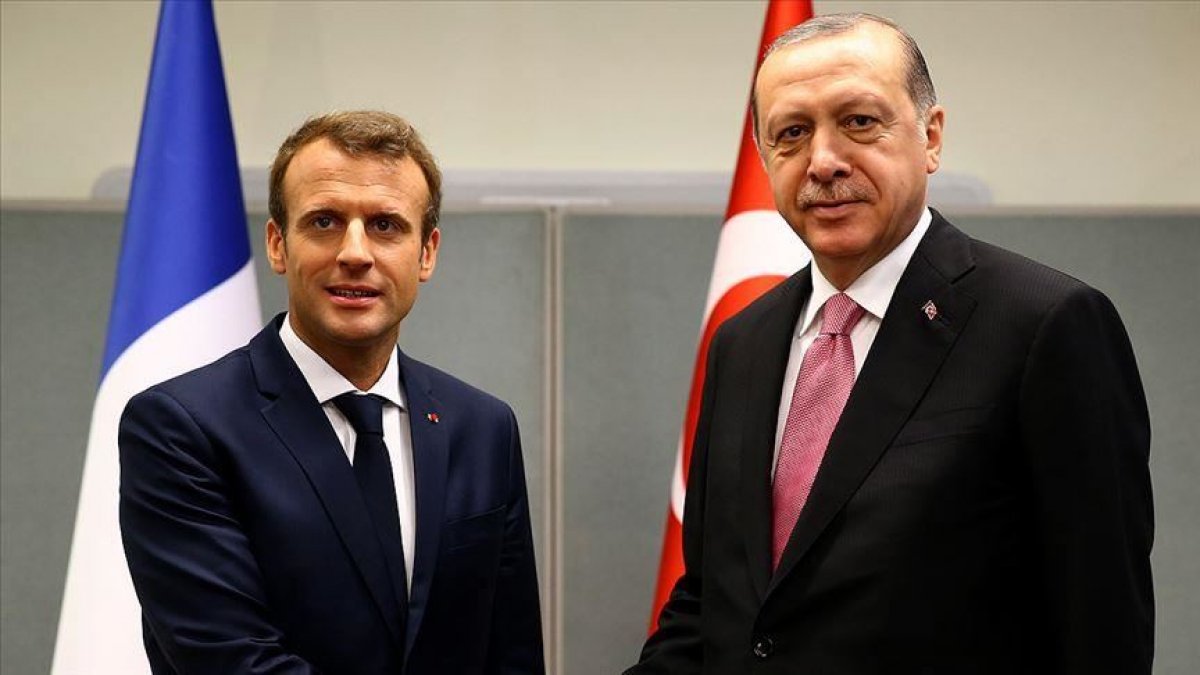 The Turkish and French presidents had a phone conversation Tuesday and discussed the Eastern Mediterranean, bilateral ties and relations between Ankara and the European Union.
In a statement, Turkey's Communications Directorate said that President Recep Tayyip Erdoğan told his French counterpart Emmanuel Macron that Turkey advocates dialogue and cooperation to resolve problems.
"TURKEY WANTS TO SOLVE PROBLEMS ON THE TABLE"
Erdoğan stressed that ignoring the legitimate rights of Turkey and the Turkish Cypriots in the Eastern Mediterranean is the reason for the tensions in the region.
He also noted that diplomatic opportunities should be utilized and sustainable negotiation processes implemented to reduce the tensions, the statement added. Ankara "wants to discuss and solve all problems on the table," he said.
According to the statement, Erdoğan expects a "constructive" attitude from Paris and favors consultation and communications between Turkey and France for the sake of a regular mechanism.