President Erdoğan expresses solidarity for quake victims
Izmir Governor Yavuz Selim Kosger said that so far 70 people have been rescued from the debris.
30.10.2020 - 18:47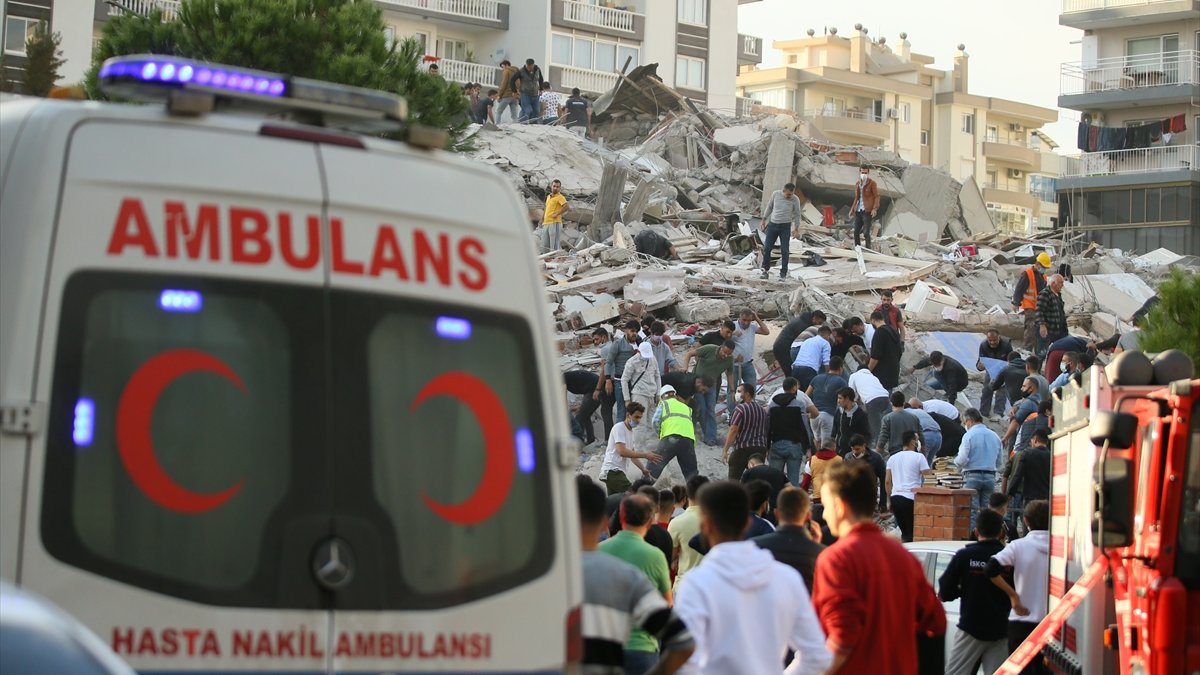 At least four people were killed and 152 others injured in the western Izmir province after a magnitude 6.6 earthquake jolted Turkey's Aegean region on Friday, according to the nation's disaster agency.
EMERGENCY AID OF 3 MILLION TURKISH WAS SENT TO THE REGION
The National Defense Ministry has established a crisis desk in the wake of the earthquake two military helicopters are taking part in search and rescue efforts.
AFAD also said an emergency aid of 3 million Turkish liras (around $359.000) was sent to the region.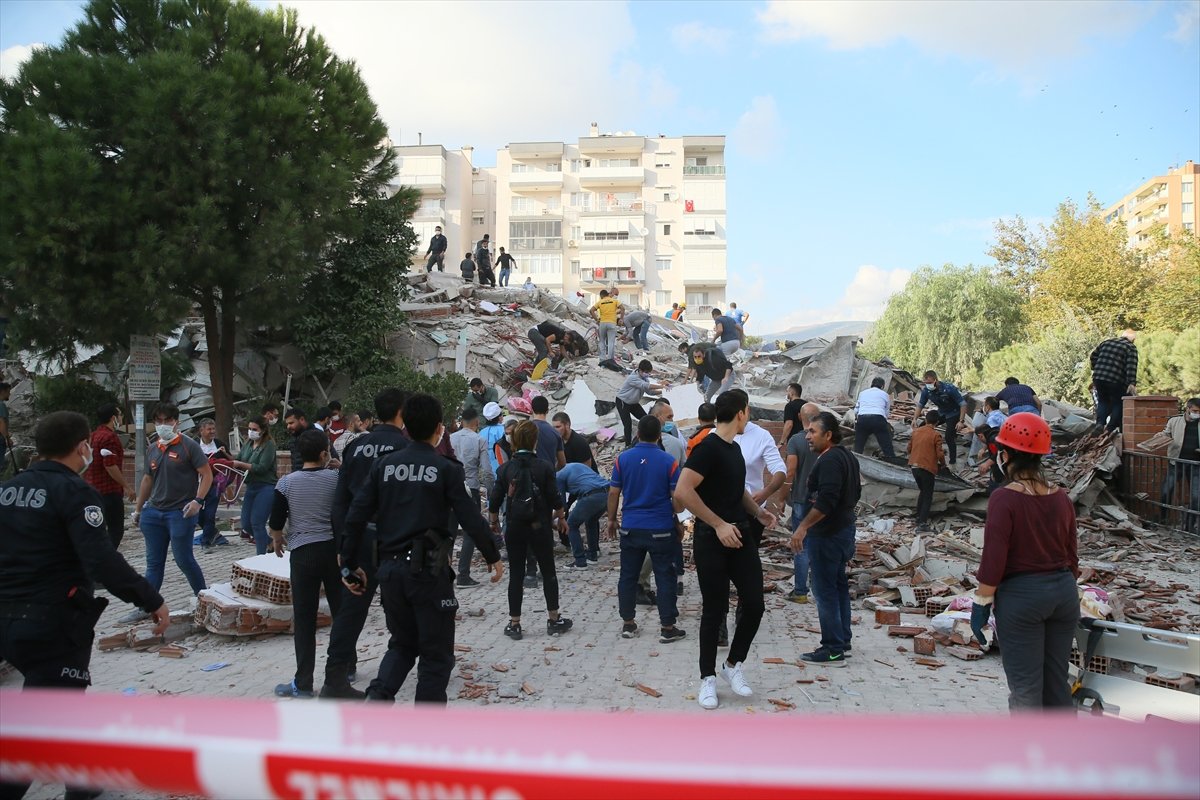 Earlier, Environment Minister Murat Kurum said that people were trapped under the debris of five buildings demolished in Izmir after the earthquake. The minister also said he was heading to the region, along with Agriculture and Forestry Minister Bekir Pakdemirli.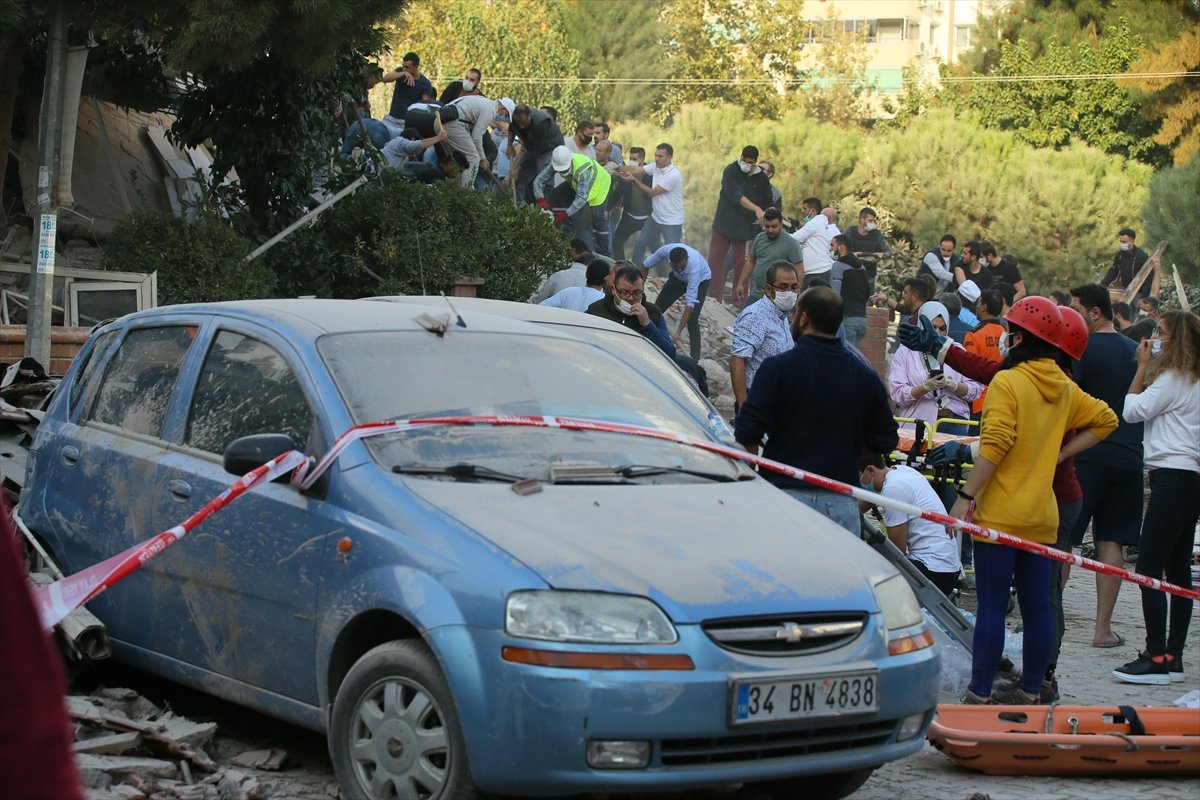 Energy and Natural Resources Minister Fatih Donmez said that ministry teams were directed to the region to avoid any problems related to energy supply.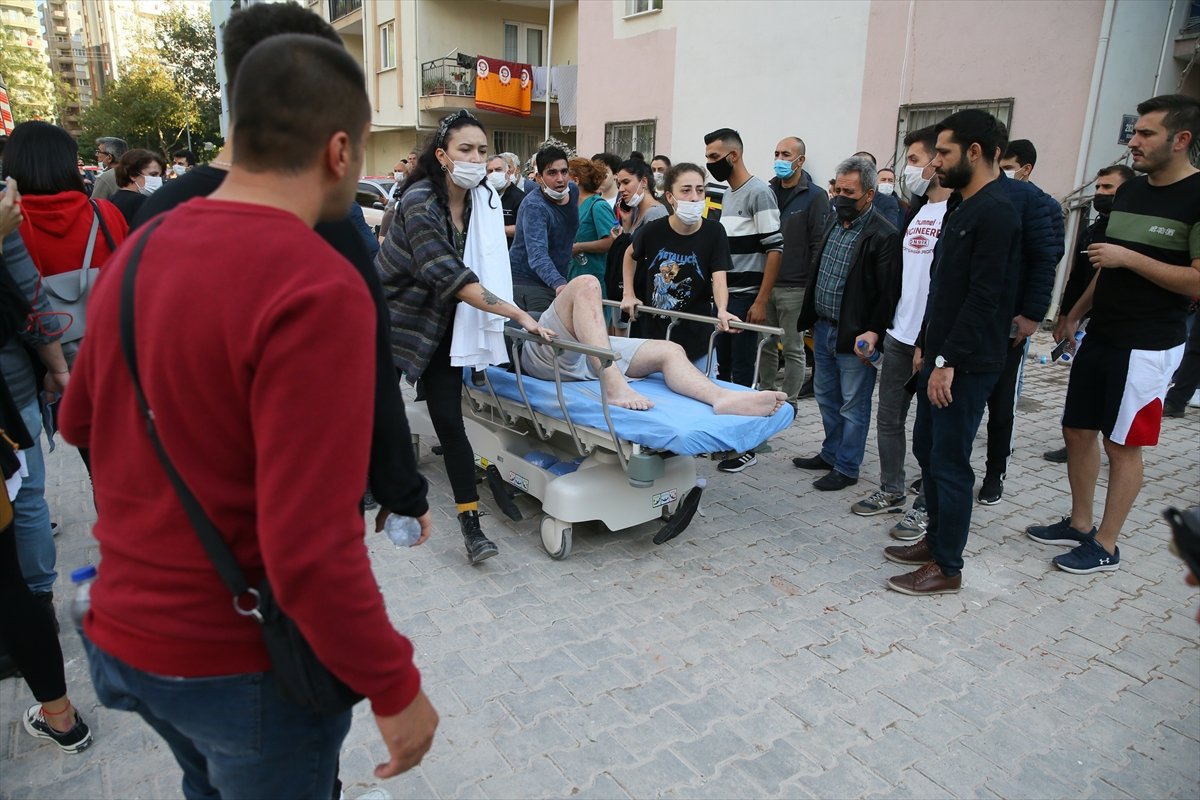 Expressing solidarity, President Recep Tayyip Erdoğan said that Turkey stands by the "citizens affected by the earthquake." "We took action to start the necessary work in the region with all our relevant institutions and ministers," Erdoğan added.