President Erdoğan blasts Greek-Egyptian maritime deal
Erdoğan said that there was no need to talk with those who have no rights.
07.08.2020 - 17:27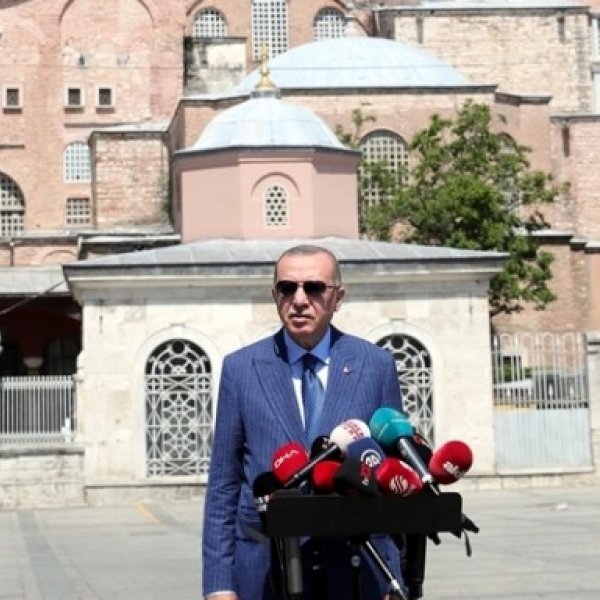 The "worthless" maritime deal just announced between Cairo and Athens has no effect on the issue of exclusive economic zones in the Eastern Mediterranean, Turkey's president said Friday.
"THEY HAVE NO RIGHTS IN THE REGION"
"The agreement between Greece and Egypt is worthless," Recep Tayyip Erdoğan told reporters in Istanbul after Friday prayer at the Hagia Sophia Mosque. "There's no need to talk with those who have no rights, especially in maritime jurisdictions," Erdoğan added.
Turkey has long opposed the efforts of various countries to exclude it from its rightful maritime jurisdiction, despite it having the longest coastline in the Eastern Mediterranean.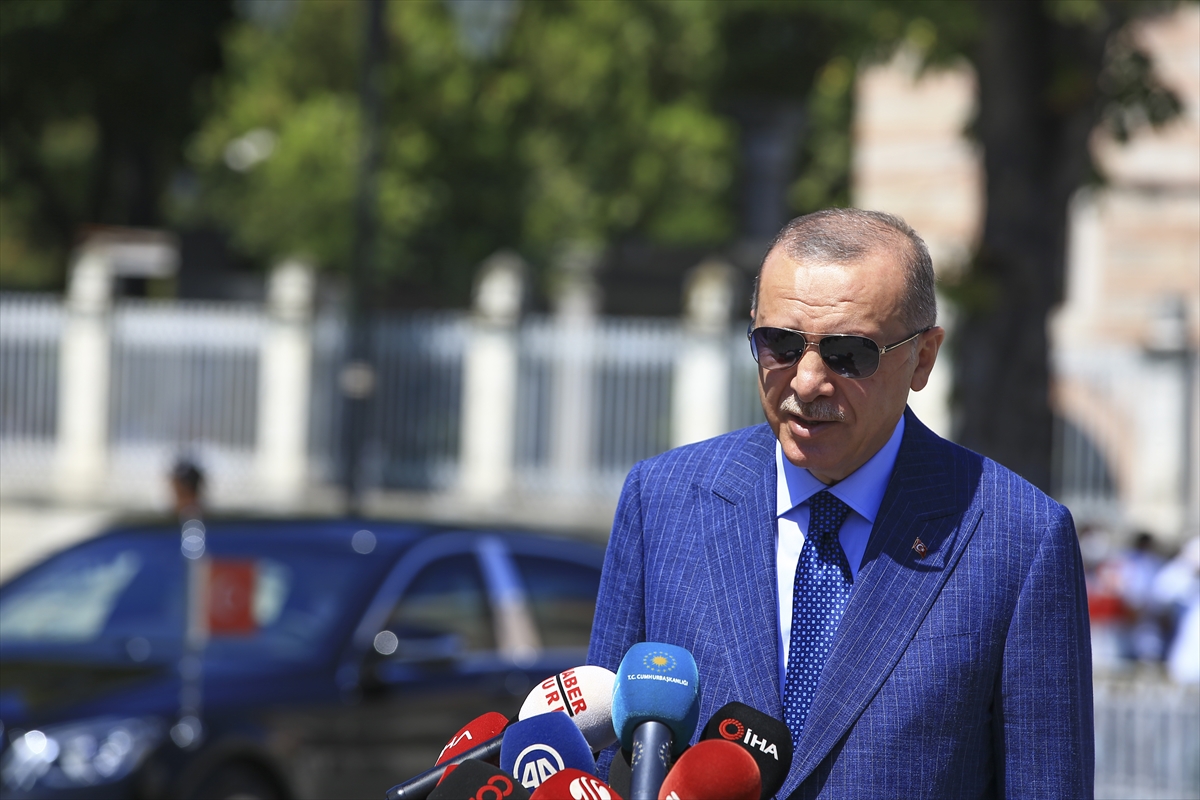 Also addressing Tuesday's huge blast in the Lebanese capital Beirut, Erdogan said Turkey is following Lebanon's investigation of the explosion.
"This really was a huge disaster," ErdoĞan said. "We will stand by Beirut, Lebanon, and the Lebanese people with everything we can," he added.