President Erdoğan approves Supreme Military Council decisions
The meeting, which sets the agenda for Turkey's military and typically deals with promotions, dismissals, and other staffing decisions, lasted for 45 minutes.
23.07.2020 - 17:46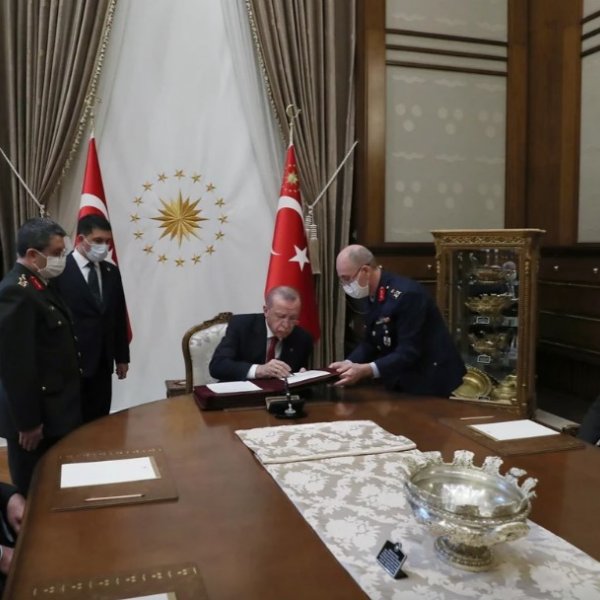 Turkey on Thursday announced decisions taken by the summer Supreme Military Council meeting chaired by President Recep Tayyip Erdoğan.
A written statement by the Directorate of Communications said 17 generals and admirals had been promoted, along with 51 colonels, as of Aug. 30.
30 GENERALS AND ADMIRAL WILL RETIRE ON AUGUST 30
The decisions, approved by Erdoğan, will raise the number of generals and admirals in the Turkish Armed Forces from 226 to 247, it added.
The Second Chief of General Staff, Lieutenant General Metin Gurak, was promoted to full general, while Naval Commander Vice Admiral Ercument Tatlioglu was promoted to full admiral. Major General Veli Tarakci was promoted to Lieutenant General, while Rear Admiral Upper Half Aydin Sirin was promoted to Vice Admiral.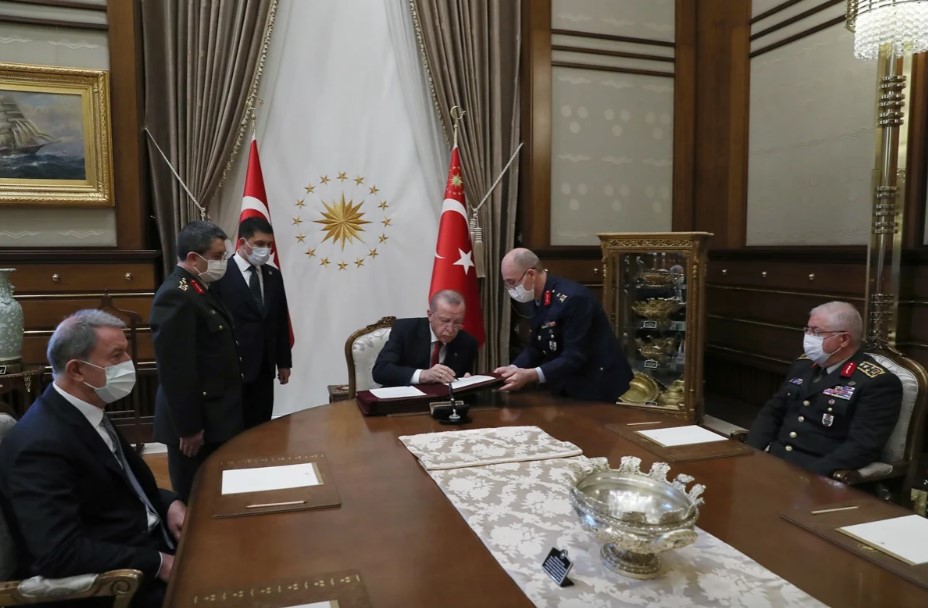 The statement added that 30 generals and admirals would retire on Aug. 30, as they had not been listed as permanent staff, while the tenure of 35 generals and admirals were extended for one year, and those of 294 colonels for two years.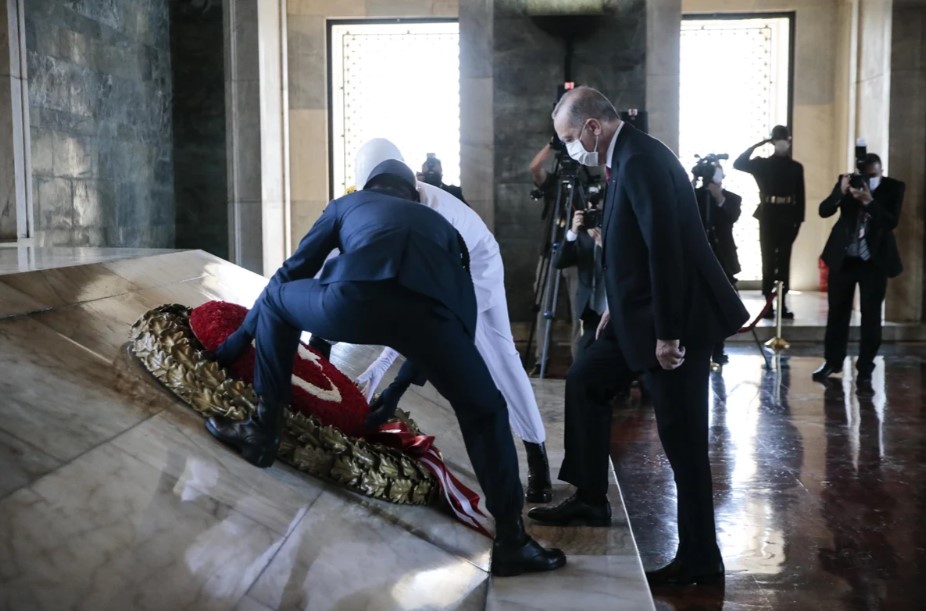 Among the retired generals are Full General Metin Temel and Second Corps Commander Zekai Aksakalli.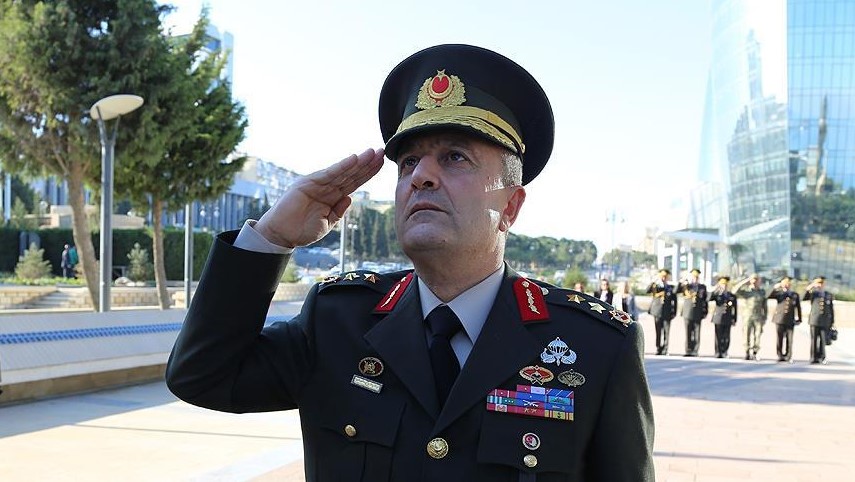 Among the generals whose tenures were extended one year are Third Army Commander Lieutenant General Seref Ongay, Aegean Army Commander Lieutenant General Ali Sivri, Training and Doctrine Commander Lieutenant General Yavuz Turkgenci, and Eighth Corps Commander Lieutenant General Osman Erbas.