New York Times praises Turkish-German couple's coronavirus vaccine
In an article published by the US daily, it's been stated that the invention of a vaccine by a couple with Turkish names seemed to come at the right time.
03.12.2020 - 15:23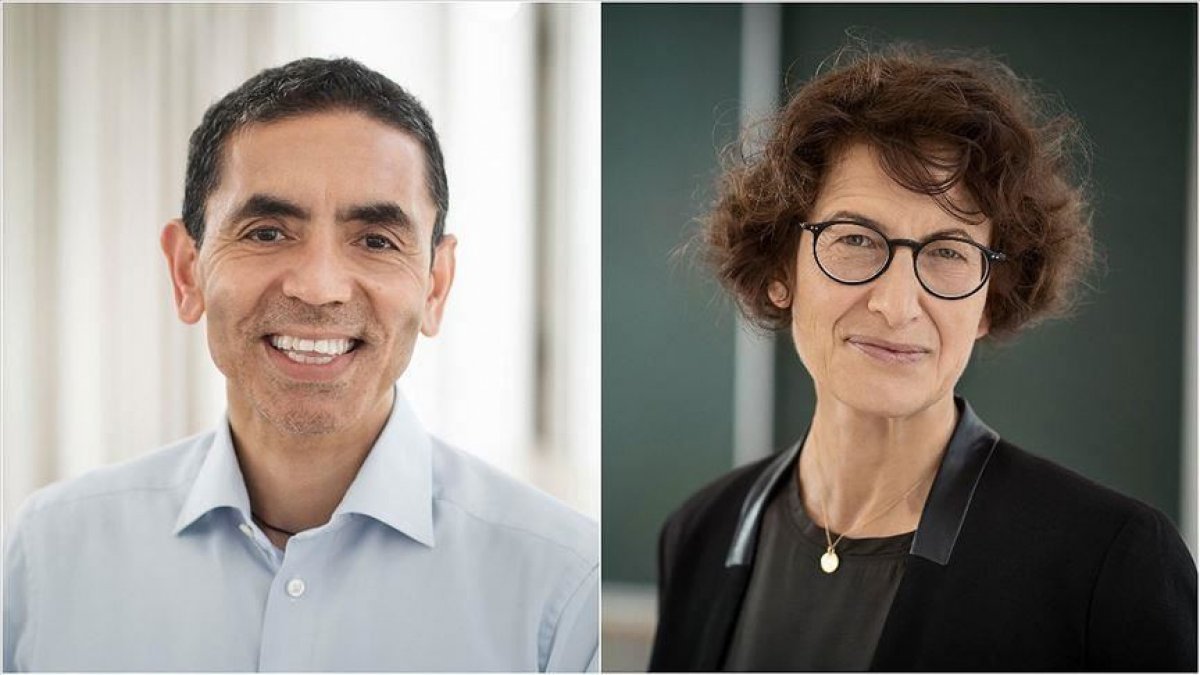 The development of the world's first effective coronavirus vaccine candidate has turned the world's attention to two Turkish-German scientists who achieved the breakthrough.
A MIGRANT SUCCESS STORY
The pharmaceutical company BioNTech, which Dr. Ugur Sahin and his wife, Dr. Ozlem Tureci, founded in 2008, managed to develop an experimental vaccine together with its American partner Pfizer which was found to be more than 90% effective in preventing coronavirus.
Both Sahin and Tureci were born to immigrant parents from Turkey who moved to Germany in the 1960s.

Sahin, who was born in İskenderun, Turkey, in 1965, arrived in Germany as a 4-year-old, where his father worked in a car factory. He studied medicine at the University of Cologne and worked several years at Saarland University Medical Center. Tureci is the daughter of a Turkish physician who emigrated to Germany from Istanbul. She studied medicine at the Saarland University Faculty of Medicine and become a pioneer in cancer immunotherapy in Germany.
"TURKISH-GERMAN COUPLE SAVING THE WORLD"
The success of Sahin and Tureci, renowned scientists in the field of oncology and immunology in Germany, made headlines after the announcement both in local and international media outlets.
The US daily New York Times used the headline "A Turkish-German Couple May Save Us From the Virus" while reporting their achievements and described this as an example of successful integration.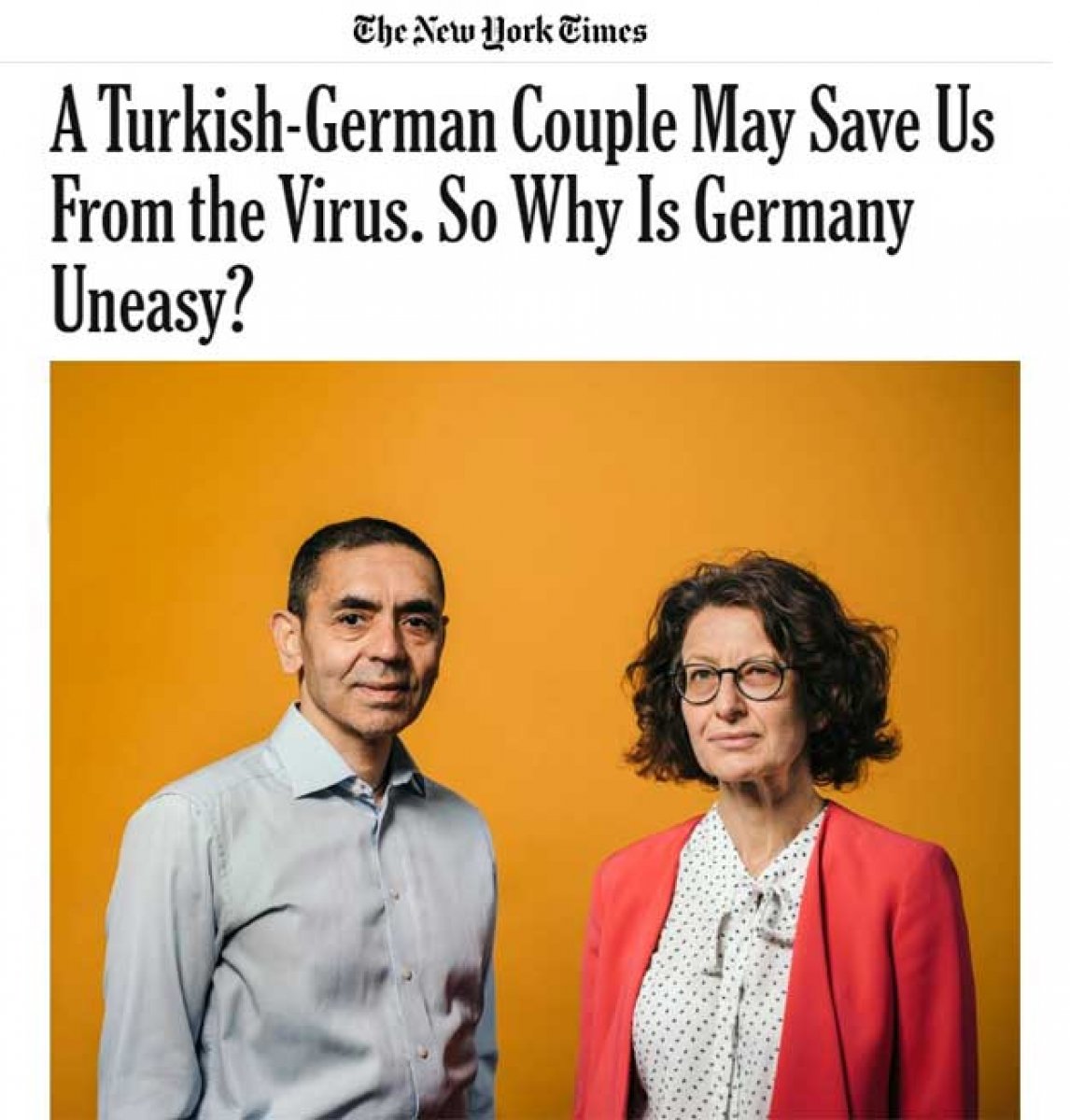 "Their story promised to challenge the resentment against immigrants that over the past decade has become pervasive in German public life. If anything could unseat anti-migrant sentiment, surely a Turkish-German couple saving the world from a deadly virus would do it." article said.
Hailing the couple's achievements, NYT said: "The invention of a vaccine by a couple with Turkish names seemed to come at the right time."