Japanese press covers reopening of Hagia Sophia as mosque
The daily Asahi Shimbun widely covered the first Friday prayers, as well as the statements of the Turkish officials.
25.07.2020 - 14:18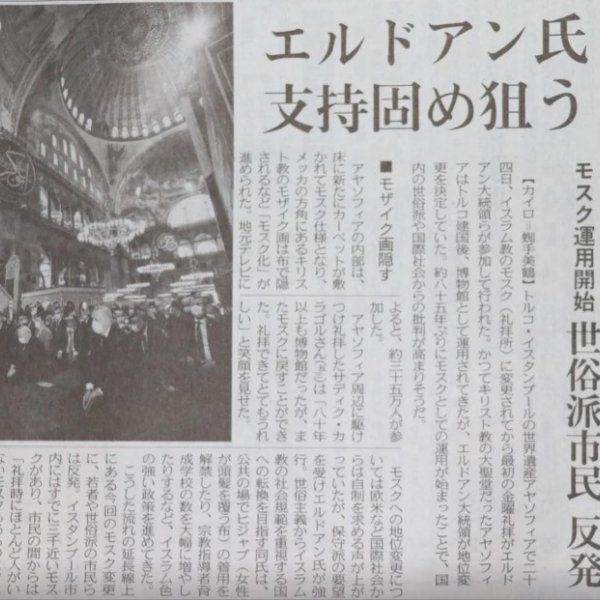 Japanese media allocated wide coverage for reopening of the Hagia Sophia Grand Mosque for worship after an 86-year hiatus, while Qatari media called it a historic day.
FRIDAY PRAYERS COVERED FRONT PAGE
Japan's Asahi Shimbun covered the first Friday prayers after reconversion of Hagia Sophia to mosque from museum, and said worshippers filled all streets two hours before the prayer time.
Featuring a photograph of Turkish President Recep Tayyip Erdoğan reciting the Muslim holy book Quran, it said Christian patterns covered with curtains inside the building will be opened after the prayers, and the Hagia Sophia Grand Mosque will be free of charge for all visitors.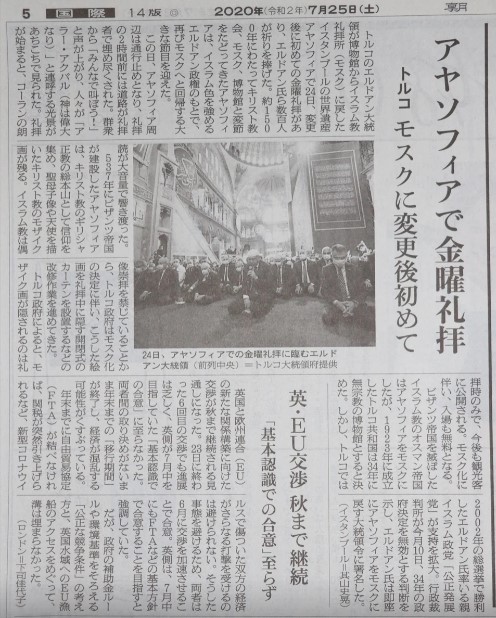 Yomiuri Shimbun said the world heritage Hagia Sophia is opened for worship. It also included background information about the historical building, saying that together with the conquest of Istanbul, Hagia Sophia became under the control of Ottomans.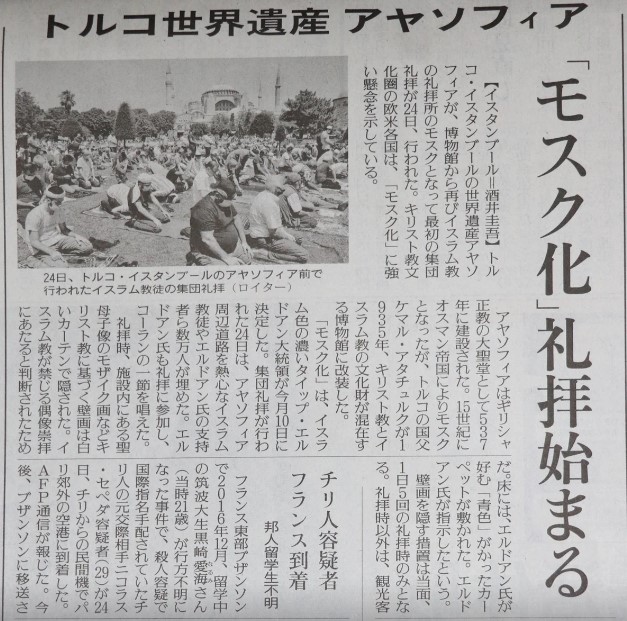 Tokyo Shimbun, in a story titled First Friday Prayer in Hagia Sophia, said the world heritage in Istanbul was reconverted to a mosque after 86 years, with the decision of Erdoğan.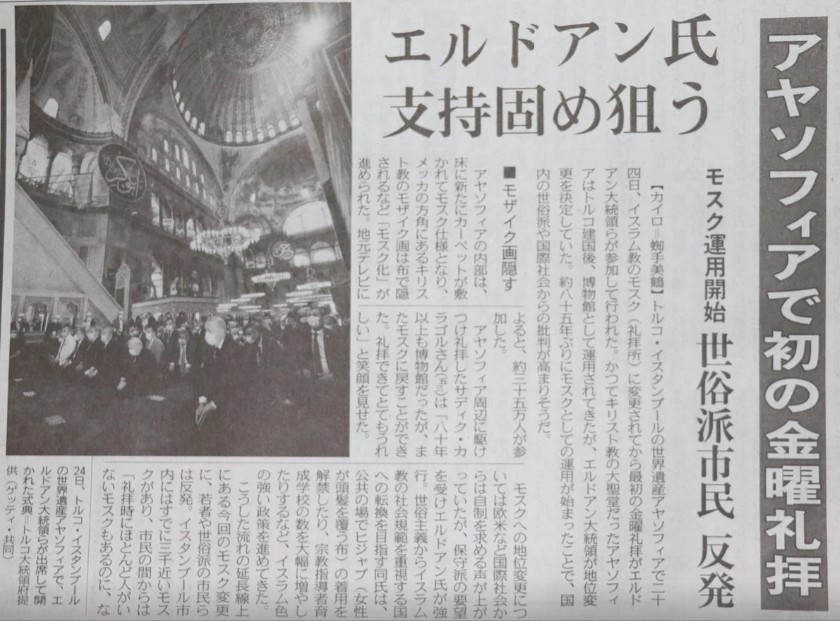 Nihon Keizai Shimbun, Jiji Tsuushinsha, Okinawa Times, and Nikkan Sports also covered the event on their websites, while public broadcaster NHK, Kyodo News Agency, Nippon News Network, Tokyo Broadcasting System served photographs and visuals of the opening on their TV channels.