Istanbul talks can pave way for Ukraine-Russia leaders' meeting: Erdoğan
Turkey's president spoke ahead of the halks between the delegations from Russia and Ukraine.
29.03.2022 - 10:56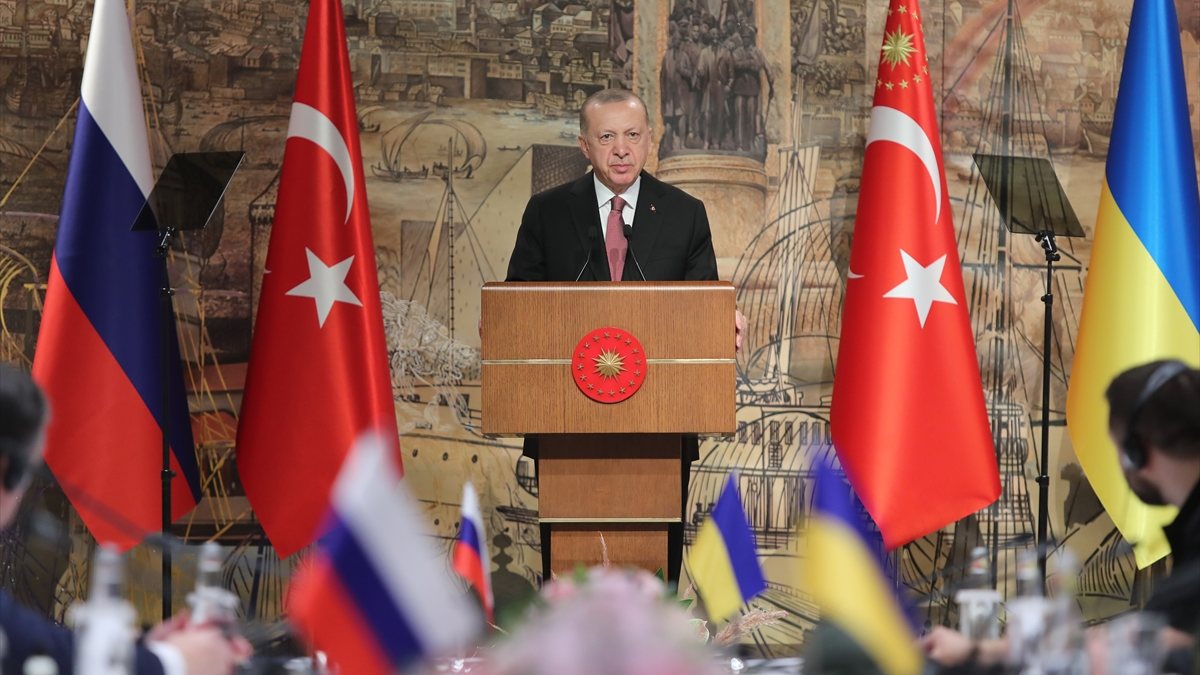 Progress in talks between Russian and Ukrainian negotiators starting in Istanbul on Tuesday would pave the way for a meeting of the countries' two leaders, Turkish President Recep Tayyip Erdoğan told the delegations ahead of the talks.
In a televised speech to the negotiators in Istanbul, Erdoğan said the time has come for talks to yield concrete results and called for an immediate ceasefire, saying that "stopping this tragedy" was up to both sides.
'A PROLONGED CONFLICT IS NOT IN ANYONE'S INTEREST'
"We believe that a just peace will have no losers, and a prolonged conflict is not in anyone's interest," he said.
TURKEY READY TO HOST SUMMIT BETWEEN PUTIN, ZELENSKY
Erdoğan also said Turkey is ready to host peace talks between Russian and Ukrainian presidents, underscoring that the country has displayed a fair approach to protect the rights, laws and sensitivities of both Russian and Ukrainian sides in all international platforms.
PEACE TALKS IN ISTANBUL
The fresh round of peace talks between Russia and Ukraine brokered by Turkey is set to start in Istanbul on Tuesday.
Russian and Ukrainian negotiators arrived in the city on Monday.