Hagia Sophia Mosque sees first prayers in 86 years
Thousands of people took part in the traditional Friday prayers both inside and outside the historic mosque in Istanbul, Turkey's largest metropolis.
25.07.2020 - 09:24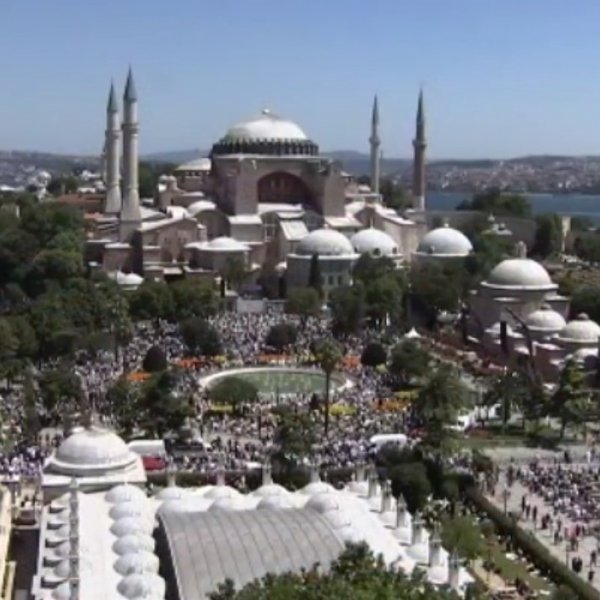 Friday's historic prayers in Turkey's Hagia Sophia Mosque marked the first acts of worship there in 86 years.
Before the Friday prayers, Turkish President Recep Tayyip Erdoğan recited from the Quran inside the reopened mosque, choosing from both the Surah Al-Fatihah and the Surah Al-Baqarah.
"HAGIA SOPHIA MOSQUE IS A PLACE WHERE PEOPLE OF ALL RELIGIONS CAN COME AND VISIT"
After the historic prayer, President Erdogan and Nationalist Movement Party (MHP) leader Devlet Bahceli visited the tomb of Ottoman Sultan Mehmet II.
During the visit to the tomb of the Hagia Sophia Mosque's "owner", Ottoman Sultan Mehmet II, Erdoğan noted that restoring the landmark as a mosque had only been made possible after 86 years with the joint efforts of the People's Alliance and with the "judiciary now seeing the truth."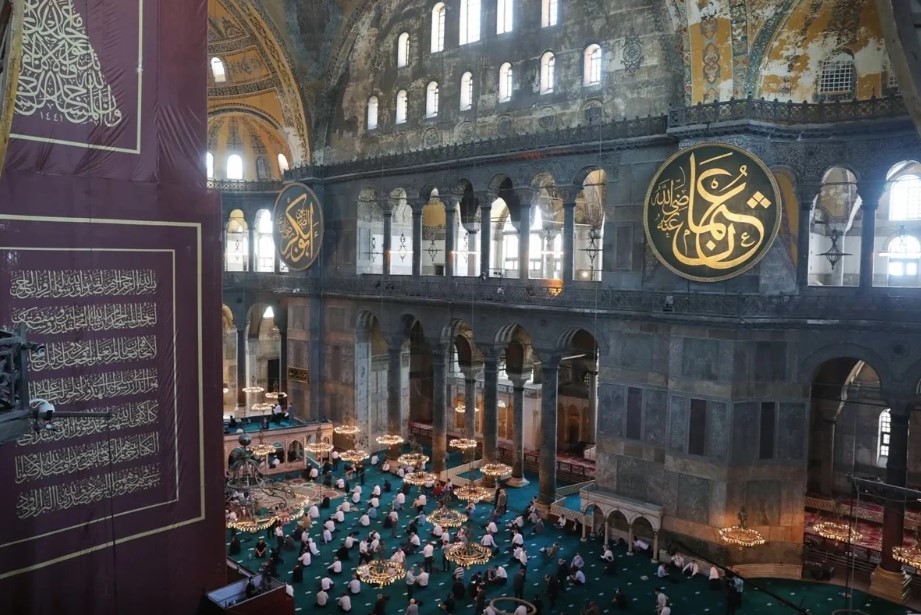 Erdoğan added that 350,000 people attended to Friday prayer in Hagia Sophia Mosque. "As a cultural heritage of all humanity, it [Hagia Sophia Mosque] is a place where people of all religions can come and visit," Erdoğan said.
350,000 people attended to Friday prayer WATCH
He underlined that the monument now returned to its "roots" and would serve all believers. "Now, this place has returned to its roots, it was a mosque and became a mosque again. Now, I hope it will continue to serve all believers forever as a mosque."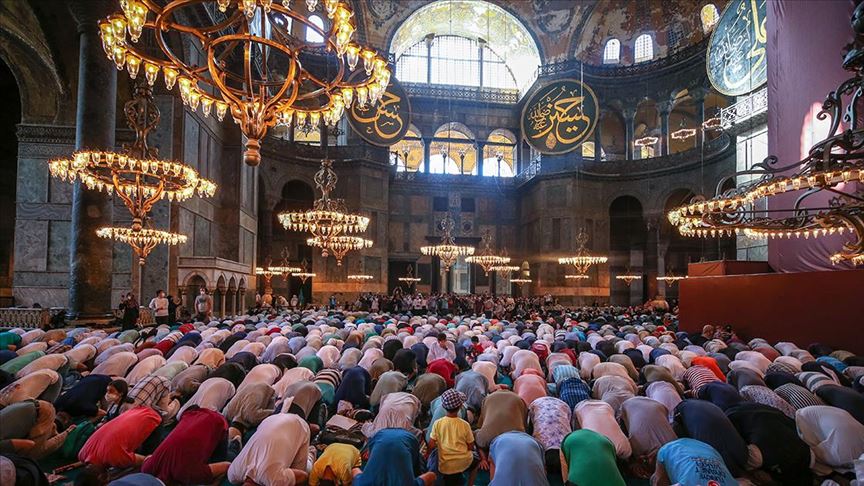 People of all walks of life attended Friday prayers at Istanbul's iconic Hagia Sophia Mosque. Men, women, the elderly and children were seen waiting at the 11 checkpoints in place. Police searched worshippers, while health workers checked their temperature and masks in line with coronavirus measures.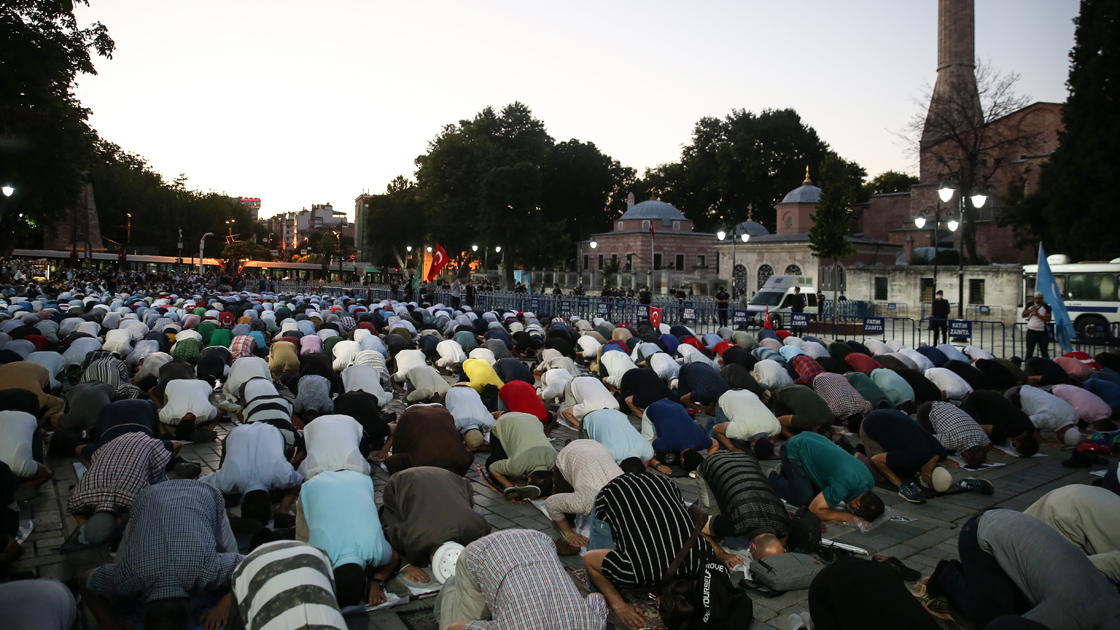 To save time, some people performed their ablution in the surrounding mosques. Many were seen carrying Turkish flags and prayers mats.