Forbes analysis shows Turkey becomes drone superpower
The use of Turkish drones in several regions has put forward a new military doctrine not only in Turkey but also in the world's literature on warfare.
05.10.2020 - 14:00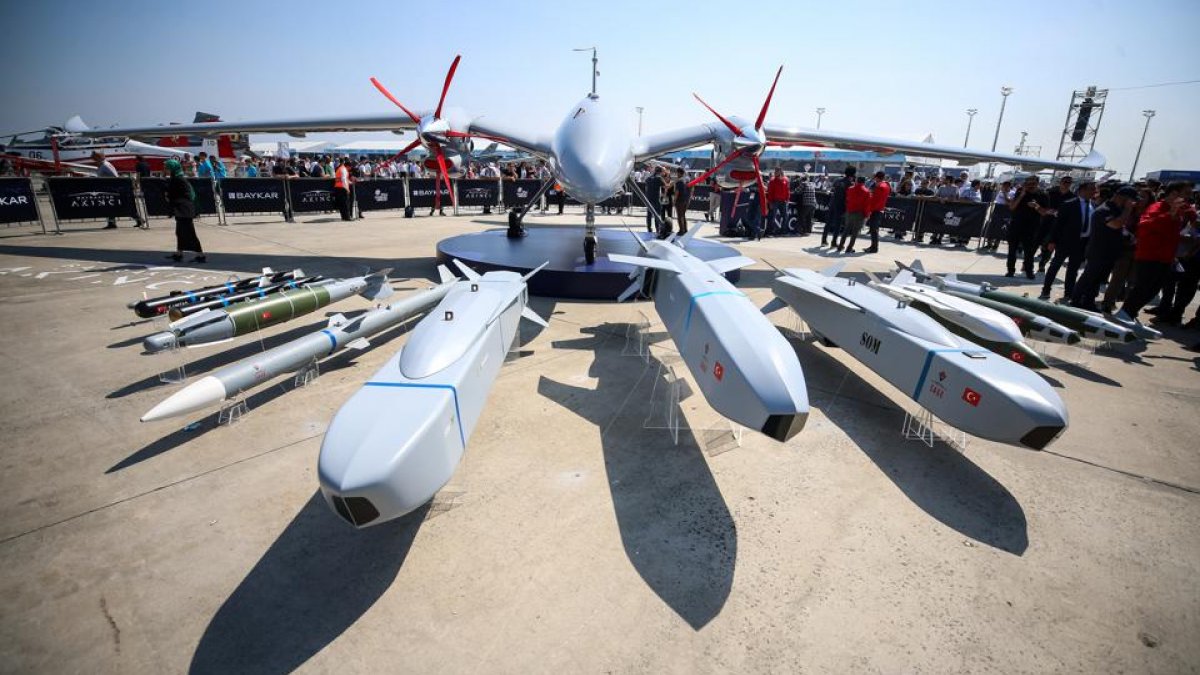 Turkish defense firms, for some time, have been working hard to field heavier systems. The Turkish military's principal unmanned aerial vehicles, Bayraktar TB-2 and Anka, have some 55kg and 200kg combat payloads respectively. Nevertheless, they carry Roketsan-manufactured small & smart solutions, such as the MAM-L, which has been a boost for their combat effectiveness.
The Akinci deserve the utmost attention in this respect. Designed and produced by Baykar, the makers of the signature Bayraktar TB-2, the Akinci will enjoy a payload of 1,350kg.
"TURKISH UAVS EXPECTED TO BECOME MAIN AERIAL VEHICLES IN THE NEXT DECADE"
A recent analysis released by Forbes has proved that the Turkish defense industry's success.
In the "Turkey's Drones Are Coming In All Sizes These Days" headlined article, it's been stated that armed drones have proven themselves in combat in operations in Syria, Iraq, and as far afield as Libya.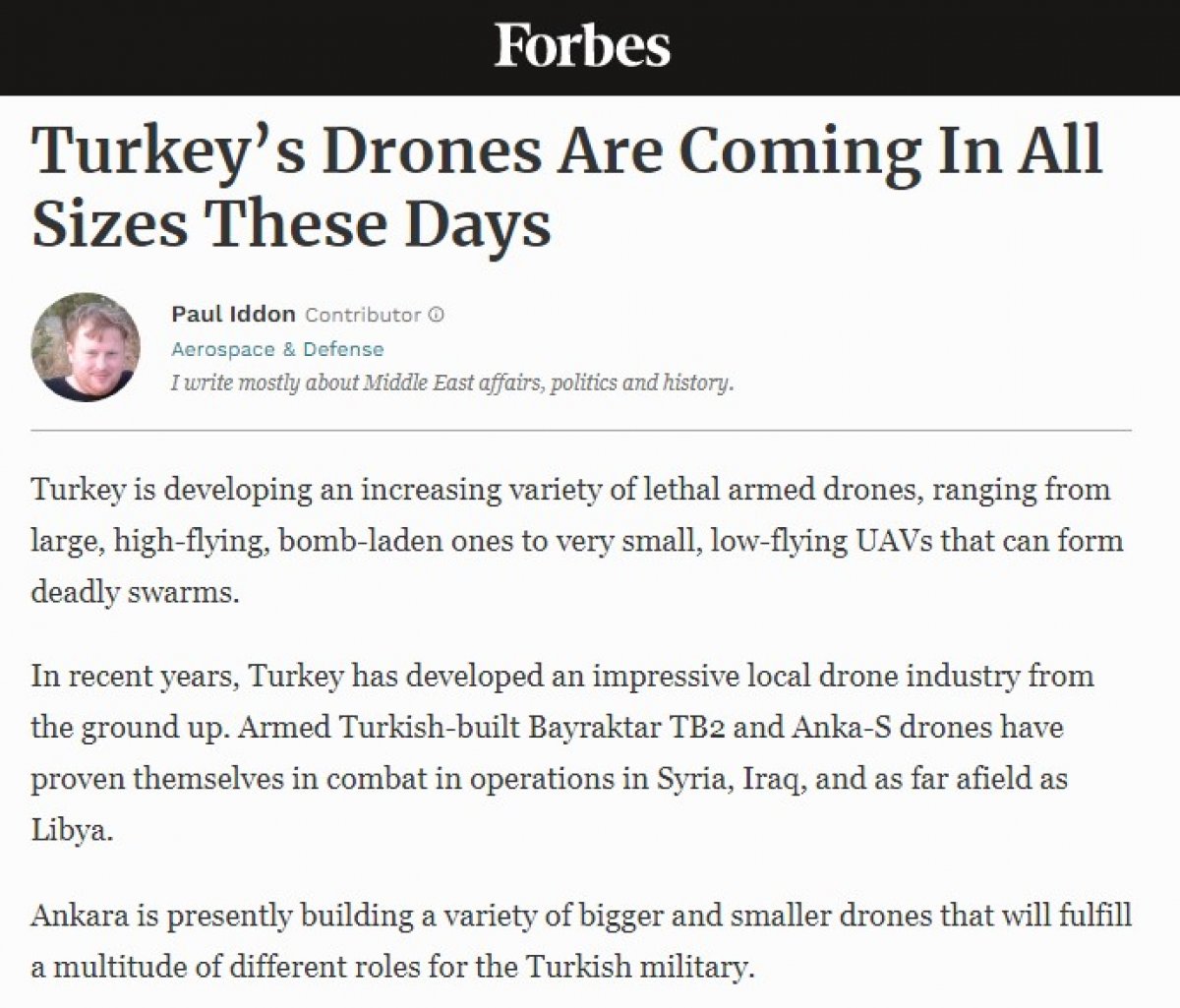 "TURKEY POSED AN EVER GREATER THREAT TO ITS VARIOUS ADVERSARIES"
"Turkey's upcoming Bayraktar Akinci turboprop drone is also quite large, with a 65-feet wingspan, and can also carry MAM-L munitions as well as larger conventional bombs of the kind Turkish jet fighters carry, such as the Mark 82, and even long-range Turkish-built air-launched Roketsan SOM cruise missiles. The Akinci is expected to become Turkey's main aerial vehicle for intelligence-surveillance-target acquisition (ISTAR) and command-control-communication (C3) tasks in the next decade." article said.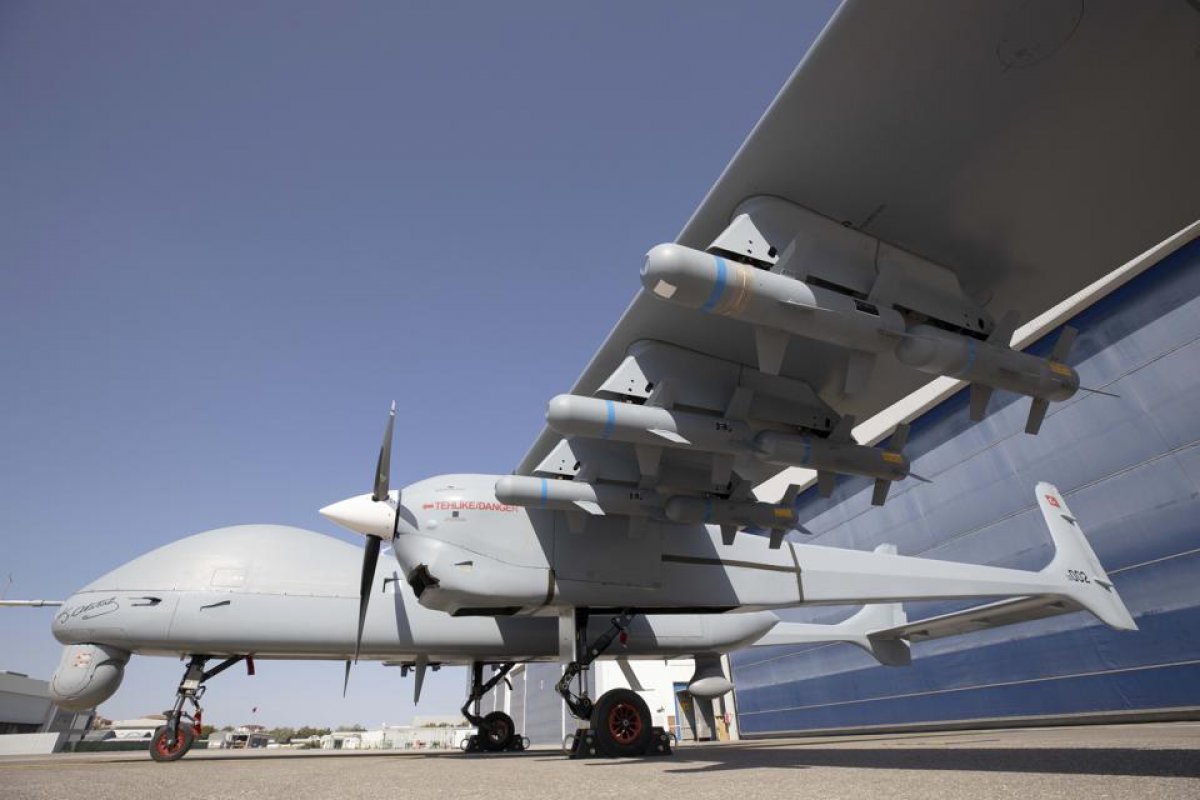 The article highlighted that Kargu-2s showed remarkable success for  Turkey against the PKK terror organization.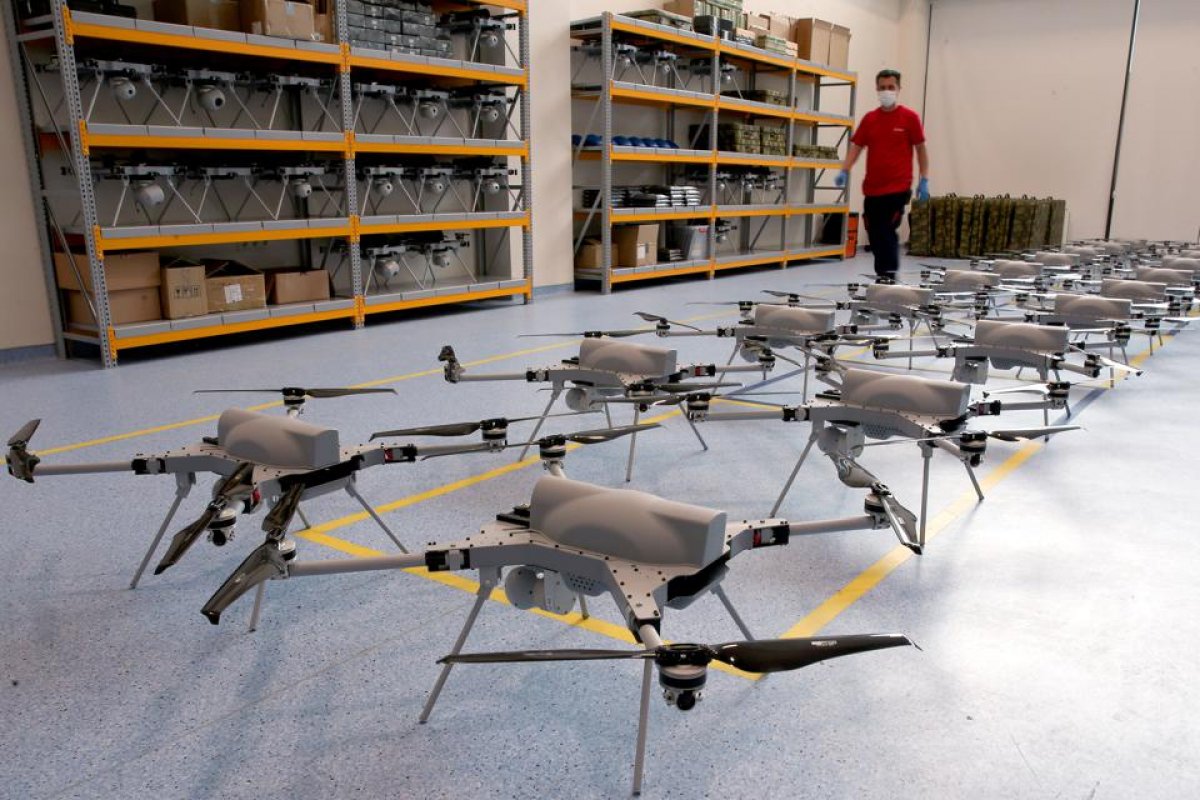 "These numerous upcoming drones aptly demonstrate how Turkey's capabilities in this field is growing ever more sophisticated and posing an ever greater threat to its various adversaries." it added.