First-ever noon prayer performed in Hagia Sophia
The historic mosque continues to attract a growing number of visitors after reopening.
25.07.2020 - 17:03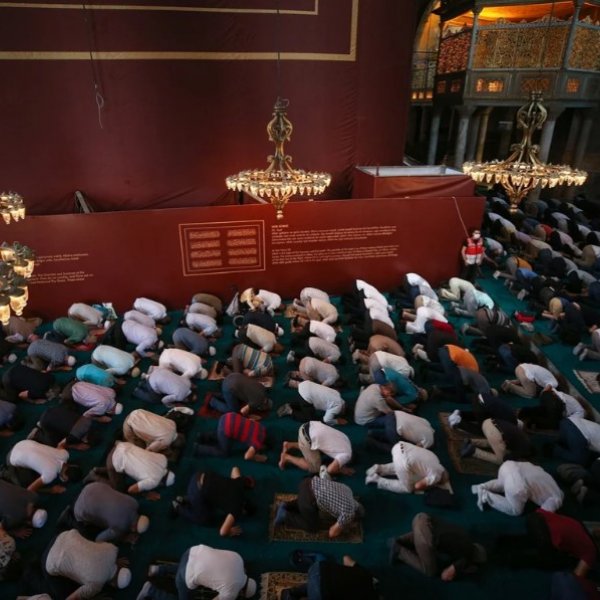 Following the opening of Hagia Sophia as a mosque on Friday,foreign and local tourists continue to visit the mosque on Saturday.
SACRED AREA WAS LEFT OPEN
Worshippers performed noon prayer at the mosque after it was reopened for worship for the first time in 86 years.
An area inside the mosque, considered sacred by Christians, was left empty during the noon prayers. According to historians, the area is believed where the Virgin Mary appeared for the first time.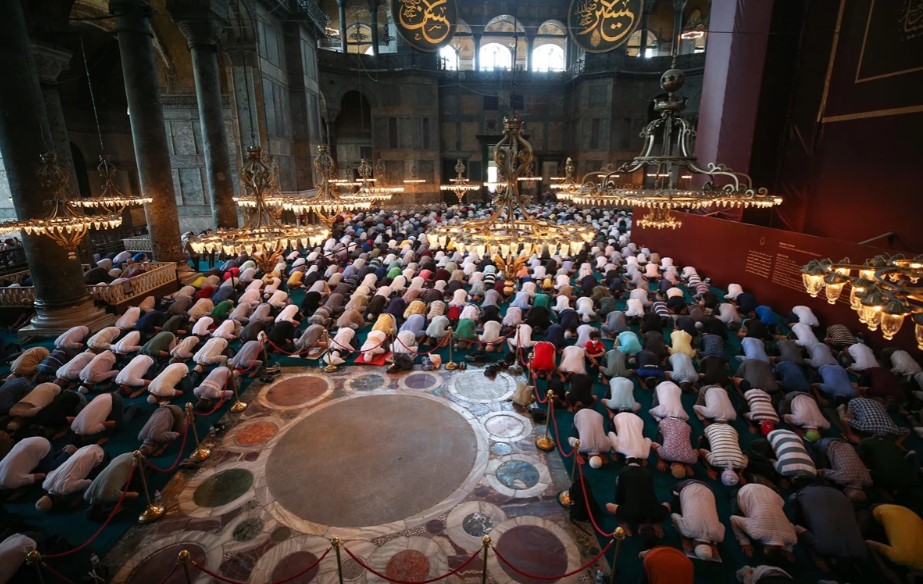 Turkey's top religious authority has stressed that the monuments inside the mosque will be preserved.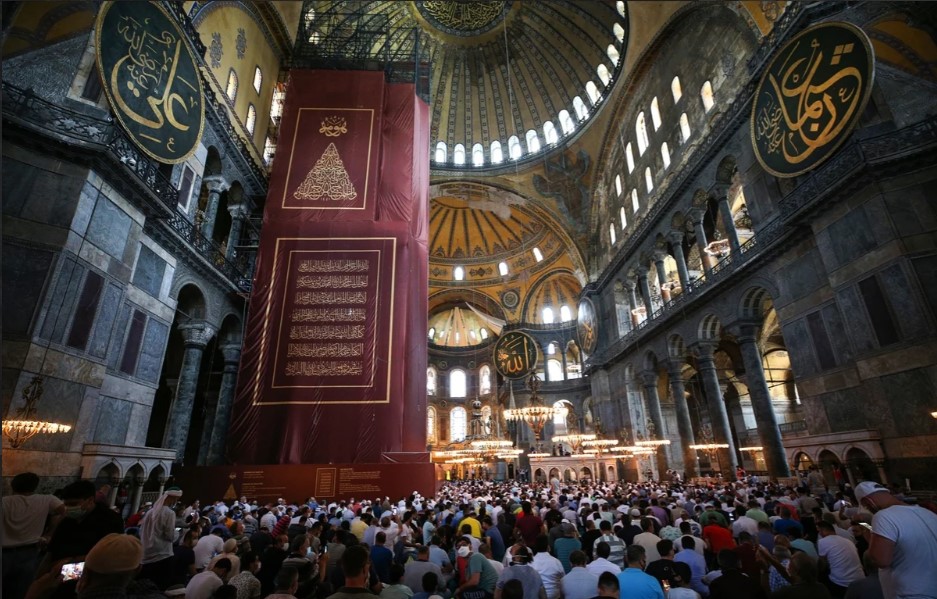 During the prayers, the paintings, depictions, and mosaics will be closed with the curtain system and it will be reopened after prayers in the mosque whose floor is covered with carpet.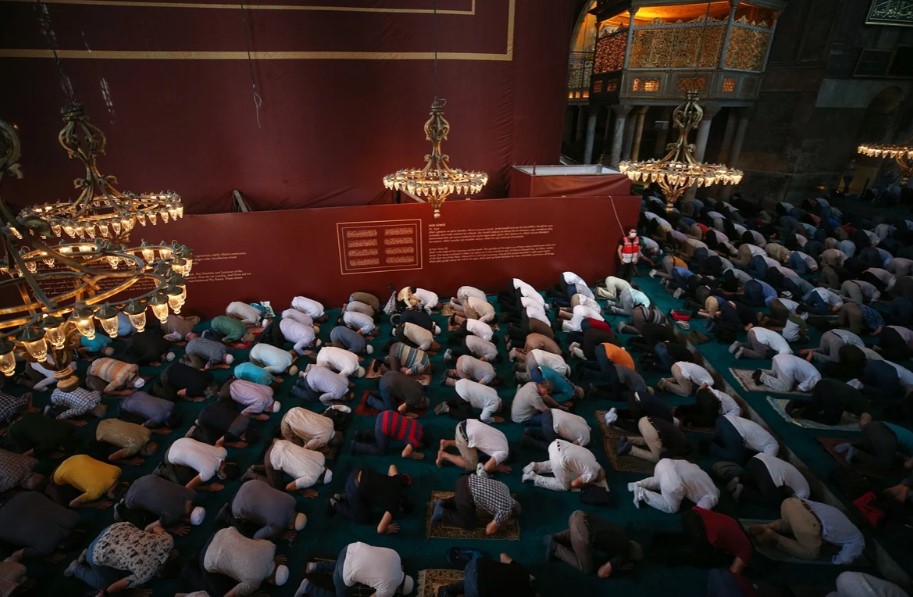 Besides being a working mosque, Hagia Sophia is also among Turkey's top tourism destinations for domestic and foreign visitors alike.