Erdoğan unveils ruling party's election manifesto
Local elections in Turkey are scheduled to be held on March 31.
31.01.2019 - 15:10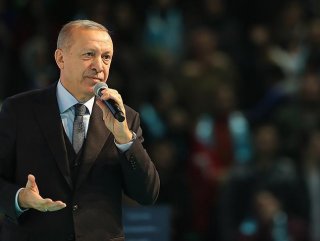 President and the ruling Justice and Development (AK) Party Chairman Recep Tayyip Erdoğan on Thursday announced his party's manifesto ahead of the upcoming local elections on March 31.
The election manifesto, titled "Work for the people, work from the heart" was unveiled at the Ankara Sports Hall in the capital Ankara.
"HORIZONTAL URBANIZATION, SOCIAL MUNICIPALITY"
AK Party's mayoral election manifesto will be shaped within the frame of city plans, infrastructure and transportation, urban transformation, unique cities, smart cities, eco-friendly cities, social municipality, horizontal urbanization, administration with the public, saving and transparency, and cities generating value.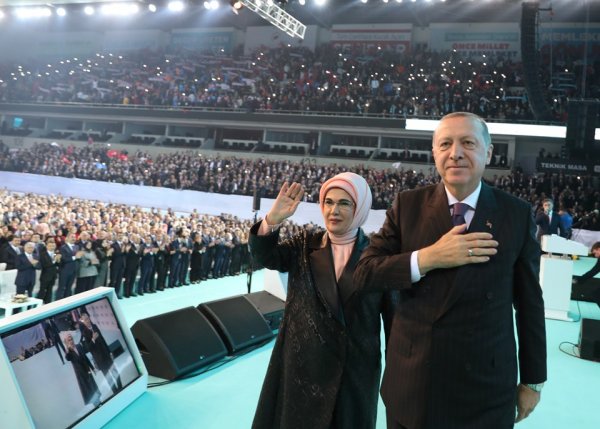 President Erdoğan said the ruling party will challenge the unplanned urbanization with short, medium and long-term strategies. "We will prevail simplicity of Seljuk architecture, the elegance of Ottoman architecture and today's modern lines," Erdoğan added. Thirteen political parties will compete in Turkey's local elections.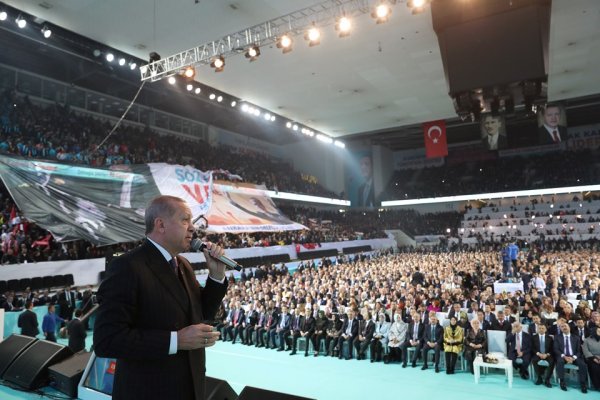 Turkish local polls are held every five years to elect mayors of 1,398 municipalities across the country. Among them are 30 municipalities in 81 provinces and 921 district municipalities.
Voters will also elect municipal council members in cities and other local leaders.