Erdoğan: Syrians cannot live together with YPG terrorists
Turkey will continue to fight Daesh to eliminate the terrorist group in Syria, says President Erdoğan.
17.01.2019 - 08:54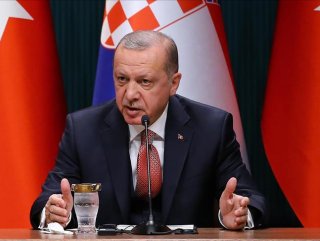 Amid the US withdrawal from Syria, Turkey will press the fight against terrorist group Daesh to clear it from Syrian soil, Turkey's president said Wednesday.
"I BELIEVE TRUMP WON'T BACK DOWN"
"Turkey will continue the fight against Daesh and eliminate this terrorist group in Syria," Recep Tayyip Erdoğan told a joint press conference with visiting Croatian President Kolinda Grabar-Kitarovic in the capital Ankara.
On Wednesday's suicide attack in Manbij, Syria, which initial reports say killed three US soldiers, Erdoğan said that he doesn't believe US President Donald Trump will back down in the face of this attack, as this would mean victory for Daesh. He added that the attack could be meant to dissuade the US from leaving Syria.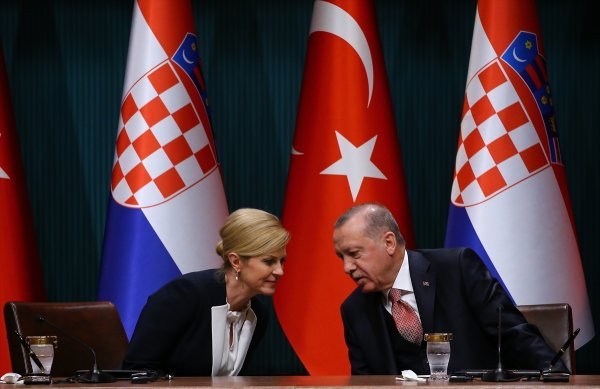 Manbij remains under the control of the PYD/YPG, the Syrian affiliate of the PKK terrorist organization.
The attack came after Trump's surprise announcement last month of the withdrawal of American forces from Syria.
The pullout decision came during a phone call with Erdogan in which the two leaders agreed on the need for more effective coordination over the civil war-torn country.