Two earthquake victims pulled alive from rubble
Video shows survivor Gülçin Aykut Soydan pulls out from the debris of a collapsed building 16 hours after the earthquake.
31.10.2020 - 10:18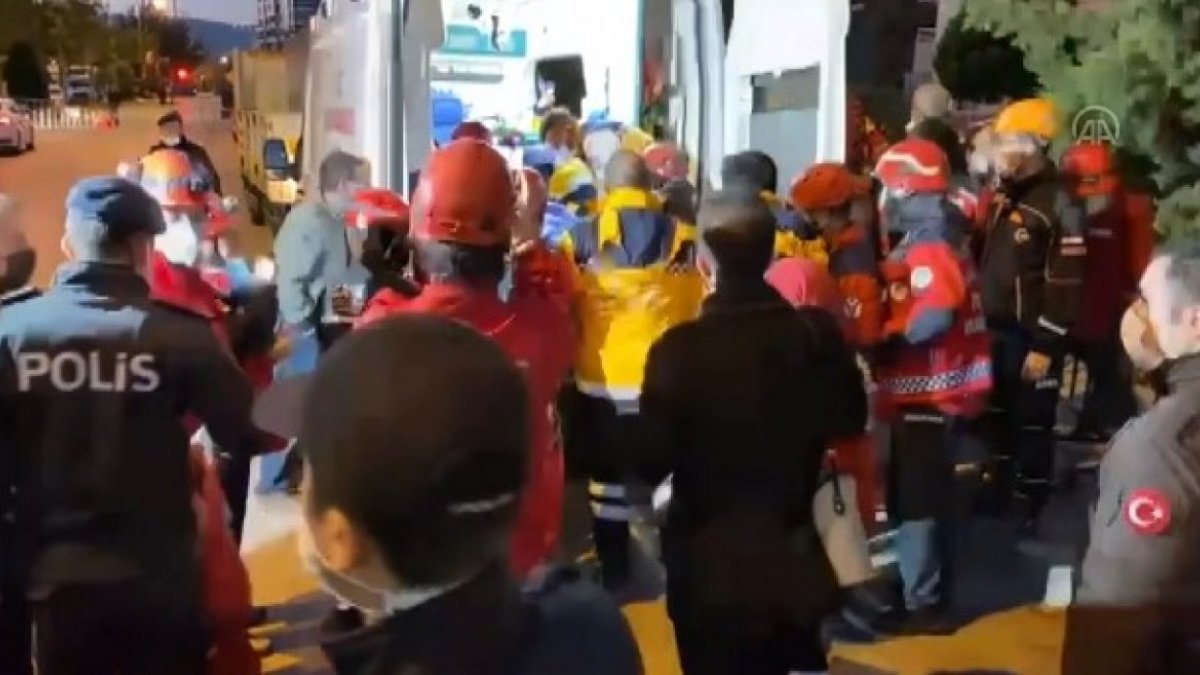 Twenty-five people were killed and at least 804 injured when a magnitude-6.6 earthquake jolted Izmir on the Turkish Aegean on Friday, the Disaster Management Agency Authority (AFAD) said early Saturday.
SHE WAS RESCUED AFTER 16 HOURS
Gülçin Aykut Soydan, who was under the rubbles for 16 hours, is being carried after rescued as search and rescue works continue at debris after a magnitude 6.6 quake shook Turkey's Aegean Sea coast, in Izmir, Turkey on October 31, 2020.
Earthquake victims pulled alive from rubble WATCH
53-year-old Fadime Tolu, who was under the rubbles for 16 hours with the same collapsed building has also been rescued after the magnitude 6.6 quake.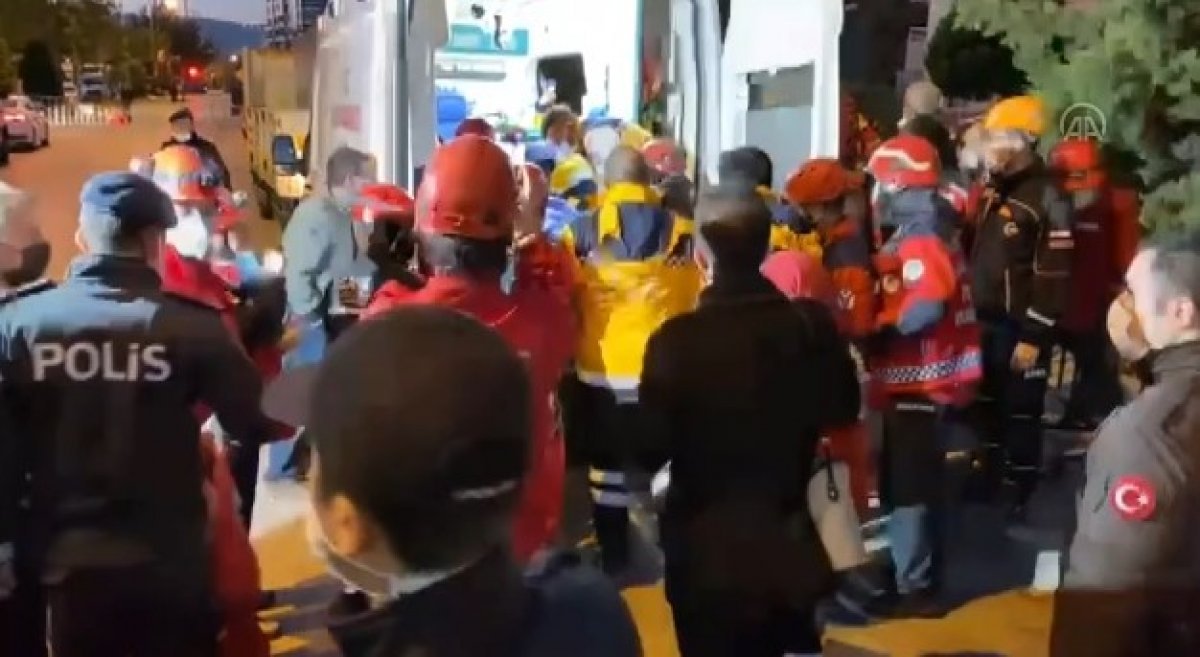 At least 743 were injured in Izmir, and in neighboring provinces, five in Manisa, two in Balikesir and 54 in Aydin.
Health Minister Fahrettin Koca said 435 people are receiving treatment, while 25 were in intensive care and nine are undergoing surgeries. He also said 364 were discharged from hospitals, having completed treatment and that medical and rescue teams continued to work in Izmir to "alleviate the pain."