5.8 earthquake shakes Istanbul
An earthquake with a magnitude of 5.8 shook Turkey's largest city Istanbul on Thursday, the Kandilli Observatory and Earthquake Research Institute said.
26.09.2019 - 14:34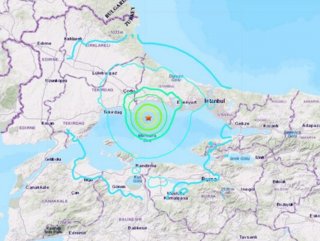 A powerful earthquake struck the Turkish metropolis Istanbul on Thursday, according to Turkey's Disaster and Emergency Management Presidency (AFAD).
AFAD said a 5.8-magnitude earthquake centered in the Sea of Marmara hit at 1.59 p.m. (1059GMT).
PANIC MOMENTS
The earthquake, off Silivri district, occurred at a depth of 6.99 kilometers (4.3 miles), some 22 km (13.6 mi) from Silivri.
5.8 earthquake shakes Istanbul WATCH

The region was also shaken by aftershocks.
A 3.6-magnitude earthquake also shook Istanbul earlier today, at 10.32 a.m. (0732GMT), said AFAD. The epicenter of the quake was the Sea of Marmara.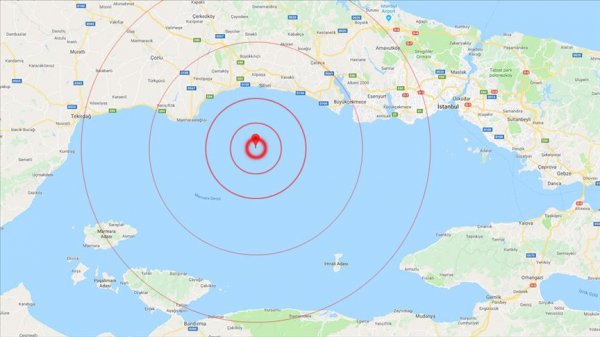 On Tuesday, a 4.6-magnitude earthquake also hit off Silivri, according to AFAD.
The Istanbul Governorship said primary and secondary schools have been temporarily suspended today due to the quake, while there are no reports of damage as yet.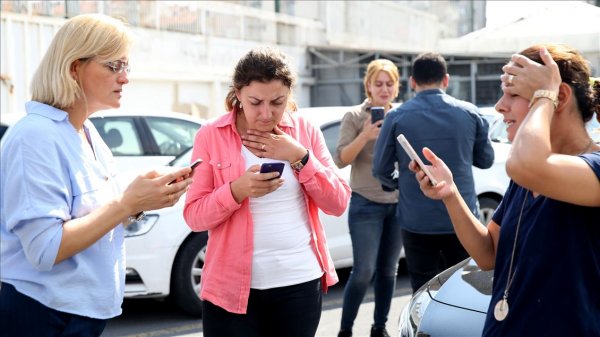 Aftershocks could create an energy which will break the earth's crust, Kerem Kinik, Turkish Red Crescent head, said on Twitter.
Kinik urged citizens to leave their houses which were damaged and risky to stay in. The buildings established before 1999 faces a risk of demolition, he warned.
5.8 earthquake hits Istanbul WATCH
The top section of a minaret at the central mosque in Istanbul's Avcilar district collapsed. It was not clear if the collapse caused any casualties or further damage.