Turkey warns Europe about the attack on Idlib
A possible attack on Syria's northwestern province of Idlib will sabotage the ongoing political process and cause a serious crisis of confidence, the Turkish presidential spokesman said on Tuesday.
12.09.2018 - 10:46
Turkish presidential spokesman İbrahim Kalın's remarks came after a cabinet meeting chaired by President Erdoğan at the presidential complex.
ATTACK ON IDLIB TO SABOTAGE ONGOING POLITICAL PROCESS
Since the beginning of this month, at least 30 civilians have been killed in Idlib and Hama -- and dozens injured -- by airstrikes and attacks by the regime and Russian warplanes, according to the White Helmets civil defense agency. The Syrian regime recently announced plans to launch a major military offensive in Idlib, which remains under the control of various armed opposition groups.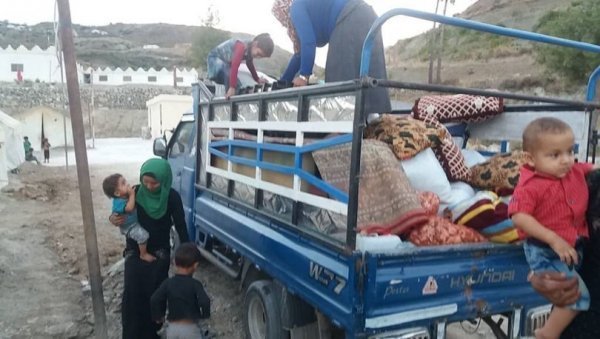 Last week, the UN warned that such an offensive would likely lead to the "worst humanitarian catastrophe of the 21st century". Kalın said Turkey expects all parties to make "constructive" contributions and agree on a political solution on Syria. He urged the West including the U.S. to join hands in stopping a possible attack on Idlib.