Turkey remembered Ataturk on 80th anniversary of his death
The founder of modern-day Turkey, Mustafa Kamal Ataturk, was remembered 80 years after his death.
10.11.2018 - 11:45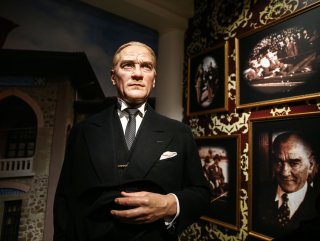 Turkey's founder, first president and the leader of the Independence War Mustafa Kemal Atatürk, died at 9:05 a.m. on Nov. 10, 1938. People across Turkey on Saturday marked the 80th anniversary of death of him.
SIRENS SOUNDED THE SAME TIME OF HIS DEATH
The nation grinding to a standstill for sirens that have sounded at exactly the same time every year since. A high-profile ceremony held at Anıtkabir, the mausoleum of Atatürk in the heart of the Turkish capital of Ankara. Sirens of police vehicles, ambulances, ships and fire truck wailed while people walking on the streets stop and observe the one minute of silence.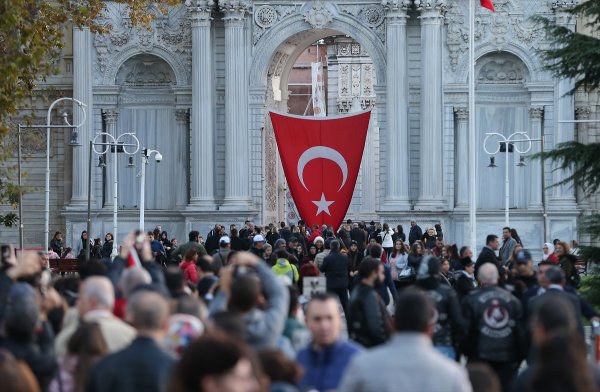 ATATURK TRANSFORMED THE FORMER EMPIRE INTO A SECULAR COUNTRY
Atatürk was born in 1881 in Thessaloniki, which is now in Greece, in what was then the Ottoman Empire. He made his mark in the military in 1915 during World War I for his part in repelling the allied invasion in Çanakkale, known in the West as the Dardanelles Campaign.
Following the collapse of the Ottoman Empire after the war, Atatürk led the Turkish War of Independence, which defeated Greece and the European powers that occupied part of Anatolia. When he became president, Atatürk transformed the former empire into a modern and secular country.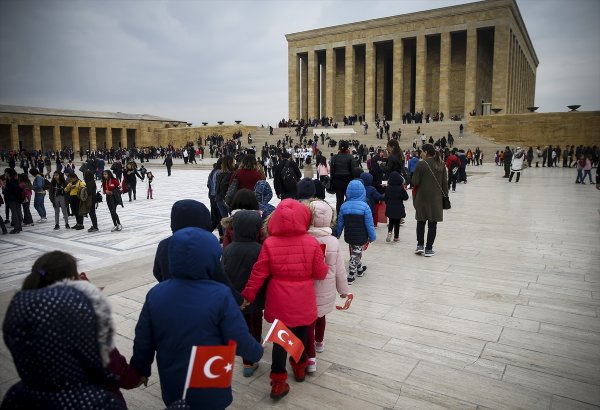 ATATURK PASSED AWAY ON NOVEMBER 10
Atatürk passed away on Nov. 10, 1938 at the age of 57. In Istanbul, Dolmabahçe, an Ottoman palace where Atatürk spent his last days, will also be at the center of the commemoration events. The room where the revered leader passed away will be opened to visitors, as is the tradition after a remembrance ceremony.
ERDOĞAN RELEASED A STATEMENT YESTERDAY
Visitors, who formed long lines to see the room, left carnations in the colors of the Turkish flag on Atatürk's bed. President Recep Tayyip Erdoğan, who released a statement yesterday for the occasion, commended Atatürk's leadership for uniting the nation during and after the Independence War.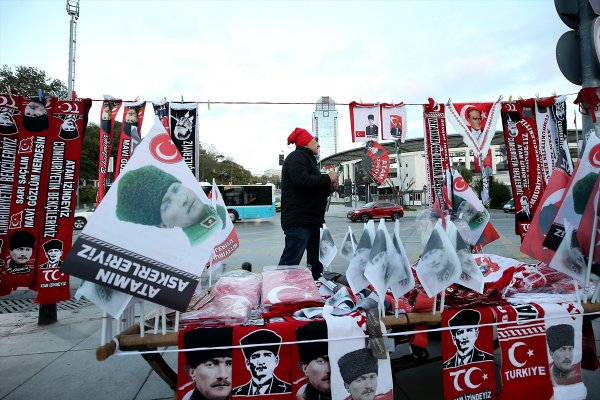 AKAR ALSO RELEASED A STATEMENT
He called for children and young people to be taught about his determination and the principles upon which the republic was founded.
Erdoğan also said the government was resolute in its efforts to achieve the objectives of Vision 2023, which aim at transforming Turkey into one of the world's top 10 economies. Defense Minister Hulusi Akar also released a statement, praising Atatürk and his comrades in arms who secured Turkey's freedom.