Turkey comes to the table with Russia
Russian president Putin met in Moscow with Turkish foreign and defense ministers.
25.08.2018 - 10:32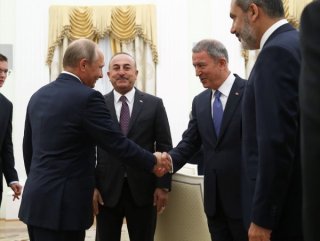 Turkish-Russian ties are growing stronger and deeper, said Russian President Vladimir Putin on Friday, meeting in Moscow with Turkey's top diplomat along with its defense minister and intelligence chief.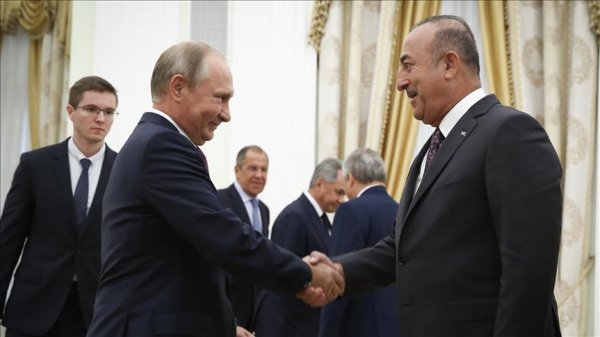 "RELATIONS WITH TURKEY ARE BECOMING DEEPER"
"Our relations with Turkey are becoming deeper and more meaningful, becoming deeper in the field of economic cooperation, in addressing a number of issues related to regional issues," Putin said during his meeting with Turkish Foreign Minister Mevlüt Çavuşoğlu, National Defense Minister Hulusi Akar and Hakan Fidan, chief of the National Intelligence Organization (MIT). In the nationally televised meeting, Putin also mentioned the "regular character" of contacts with President Erdoğan.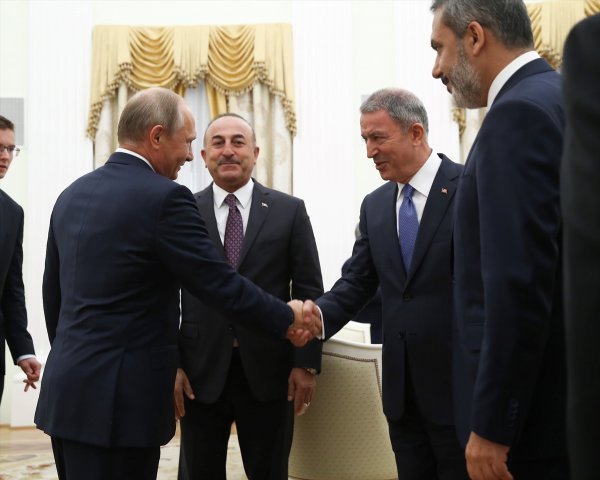 SYRIAN CRISIS
Russia and Turkey along with other countries have made serious progress in resolving the Syrian crisis, Putin added. "Thanks to the efforts of our countries with the involvement of other interested states, in particular, I mean Iran, our cooperation with the UN, with European countries, with the United States -- we've managed to make serious progress in resolving the Syrian crisis," he said.