Turkey charged 28 people for the assassination of envoy
An indictment on the assassination of Russia's ambassador revealed an earlier attempt of the Fetullah Terrorist Organization (FETO) to murder the envoy.
23.11.2018 - 18:30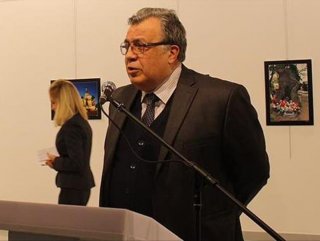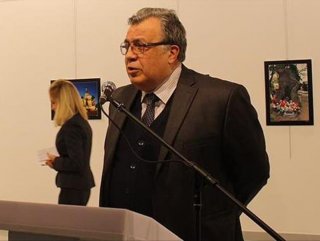 Turkish prosecutors have completed the investigation into the 2016 assassination of a Russian ambassador to Ankara, judicial sources said Friday.
Twenty-eight suspects, including Fetullah Terrorist Organization (FETO) leader Fetullah Gulen, were indicted, said the sources, speaking on condition of anonymity due to restrictions on speaking to the media. The indictment emphasized that the murder was committed by FETO to confront Moscow and Ankara, ahead of the defeated deadly coup attempt on July 15, 2016, and to create a chaotic environment in Turkey.
It noted that the terror group planned another assassination about six months before the murder. The suspects are accused of violation of a constitutional order, being a member of an armed terror group, and deliberate killing with an objective of spreading terror. The indictment has been submitted to an Ankara court.
Andrei Karlov was assassinated at an Ankara art gallery on Dec. 19, 2016, by Mevlut Mert Altintas, an off-duty police officer linked to FETO.