Turkey celebrates the 96th anniversary of Victory Day
Turkey on Thursday celebrated the 96th anniversary of Victory Day, which commemorates the resounding defeat of the Greek forces at hands of the Turks in the Battle of Dumlupınar in 1922.
30.08.2018 - 14:52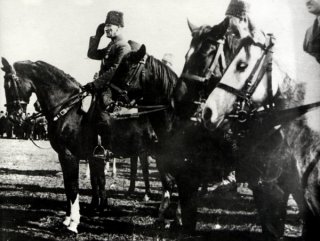 It is the commemoration of the Turkish victory in the final battle of the 1919 to 1923 Turkish War of Independence. The battle was fought at Dumlupınar against Greek forces in western Turkey between August 26th and 30th. The war itself officially ended on October 29th, 1923, when Turkey was declared a republic and the modern secular state was established.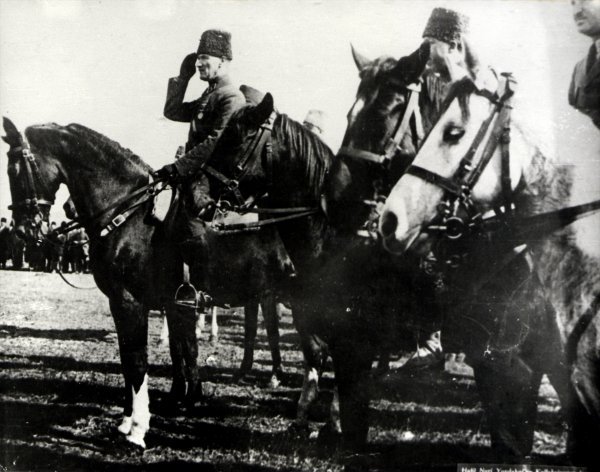 THE 96TH ANNIVERSARY OF THE GREAT VICTORY
President Erdoğan, senior government and high-ranking military officials and opposition leaders laid a wreath at Anıtkabir, the mausoleum of Turkish Republic's founder Mustafa Kemal Atatürk in capital Ankara. "Today as a nation, we are proudly commemorating the 96th anniversary of the great victory, which led to our independence," Erdoğan wrote in the Anıtkabir memorial book. "The recent increase in threats, violations and attacks on our country's sovereignty will never restrain us from reaching our ideals and goals."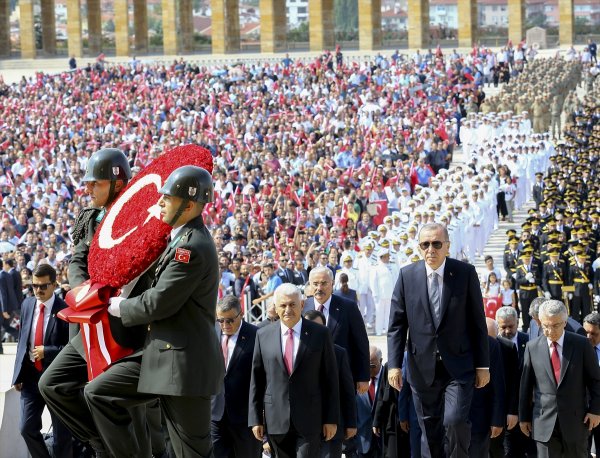 Civilians were also allowed to attend the official ceremony, which was held under tight security measures. Earlier, Erdoğan also issued a Twitter message to mark Victory Day. "August 30 indicates to us that there is always a clear path ahead towards achieving success, no matter how tough the circumstances are," he said.