Top commander Hulusi Akar leads the Operation Olive Branch
Chief of General Staff Gen. Hulusi Akar said that only terrorists, their shelters, buildings, weapons and vehicles would be targeted in Syria's Afrin.
21.01.2018 - 11:30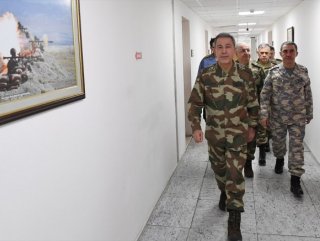 Stated by the TSK, Operation Olive Branch, complies with international law and UN Security Council resolutions, was launched Saturday at 5:00 p.m. against terrorist organizations PKK, PYD, YPG and Daesh in the Afrin region to improve Turkey's national security and prevent a "terror corridor" from being formed along its southern border.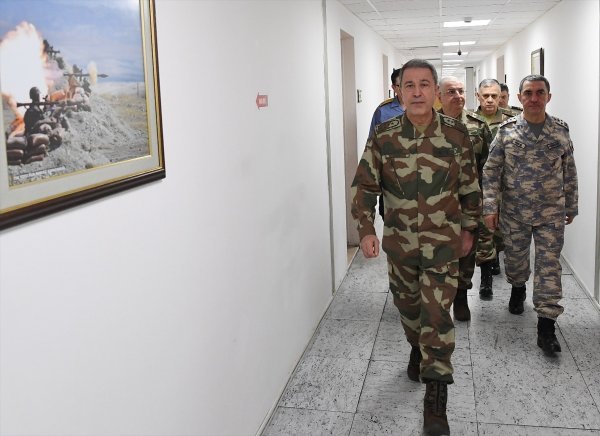 Turkey had started the operation on Saturday at 5 p.m. [1400GMT] in Afrin.
The operation are being followed by the Chief of General Staff Gen. Hulusi Akar. "Every kind of attention and sensitivity will be shown so that civilians and innocent people will not be harmed." stated the top commander.