TAF to build a military base in Suakin Island
As a part of the restoration works, a military base will be built in Sudan's Suakin Island for security reasons by Turkish Armed Forces.
13.11.2018 - 13:44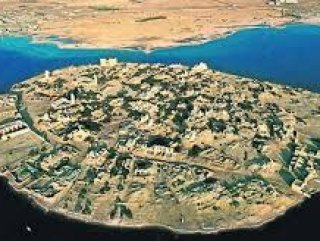 As part of the agreements signed during President Erdoğan's visit last year, Turkey leased Sudan's Red Sea island of Suakin for 99 years with a view to developing its Ottoman-era seaport as a tourism hub. Erdoğan had asked the island to be restored.
TURKEY TO RESTORE SUDANESE RED SEAPORT
Minister of National Defence Hulusi Akar who was accompanied by the Chief of General Staff Yaşar Güler visited Sudan so as to hold official talks. Within the scope of the visit, Minister of National Defence Hulusi Akar held meetings with his Sudanese counterpart General Awad Mohammed Ahmed Ibn Auf and Chief of General Staff of Sudan General Kamal Abdel Ma'arouf el-Mahi Bashir. Minister Akar also visited Sudanese President Omar Al-Bashir at the Presidential Palace.
During the meetings, the topics including defense and military co-operation areas, regional security issues between the two countries and military training centers planned to be established by Turkey in Sudan were handled as well as the activities in Suakin Island.