Syrian children go back to school in Afrin
After liberation from PKK-affiliated YPG terrorists during Operation Olive Branch, the new school year has begun in Syria's Afrin region.
22.09.2018 - 10:51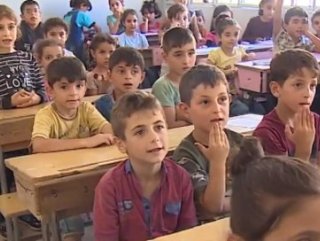 In Afrin's villages where were liberated by Turkish forces, children returned to school with the new education season.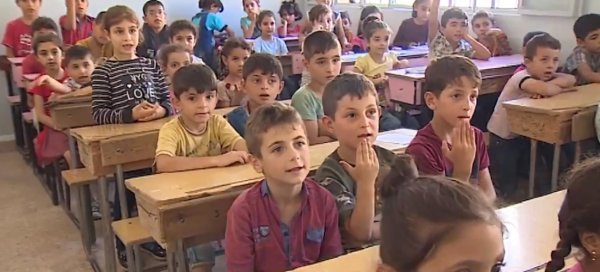 The schools were renewed and rebuilt by Turkish Ministry of National Education. Students' all book and stationery expenses were supplied by the Turkish government. "As of today, we started the new education season with 40 new schools, 470 teachers and 12.400 students. Within a month, we will be actuated the whole schools located in the Operation Olive Branch's educational zone, " said Turkey's Hatay provincial director of national education Kemal Karahan in a statement.
Turkish Ministry of Youth and Sport are building basketball courts and playfields in the school gardens. The number of schools is expected to reach 180 by the end of the month.