Putin informed Merkel about Syria's Idlib
Russian President Putin spoke to German Chancellor Angela Merkel on Wednesday about the deal reached between Turkey and Russia on Idlib.
20.09.2018 - 10:25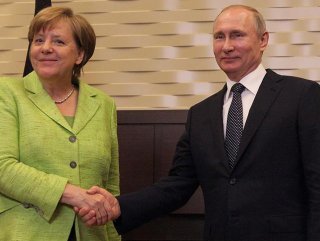 The Kremlin press service announced on Wednesday that Russian President Vladimir Putin and German Chancellor Angela Merkel discussed Russian-Turkish agreements on stabilization in the Idlib de-escalation zone in Syria in a phone call. The conversation took place at Berlin's initiative.
"The issue of the Syrian issue settlement was discussed," the press service said in a statement. "The Russian President informed German Chancellor Merkel about the Russian-Turkish agreements on the stabilization efforts in the de-escalation zone in Idlib reached during talks with Turkish President Recep Tayyip Erdoğan on September 17 in Sochi. The sides confirmed mutual commitment to promoting the settlement of Ukrainian conflict, including within the Normandy format," the press service added.
PRESIDENT ERDOĞAN-PUTIN MEETING IN SOCHI
On Monday, Turkey and Russia agreed to establish a demilitarized zone in Idlib, Syria's last opposition stronghold, following a meeting in Sochi between President  Erdoğan and Putin. Ankara and Moscow also signed a memorandum of understanding calling for the "stabilization" of Idlib's de-escalation zone, in which acts of aggression are expressly prohibited.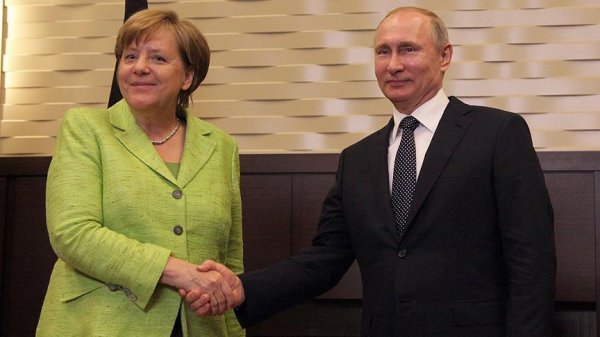 Putin also expressed concerns about the situation that resulted from the murder of the head of the self-proclaimed Donetsk People's Republic (DPR), Alexander Zakharchenko. He stressed the need for the complete implementation of the 2015 Minsk Package of Measures, including registering the region's special status legislatively by Kiev.