Putin hails Turkey's efforts against terror groups
Moscow, Ankara agree to work on additional measures to implement Idlib memorandum, says Russian president.
24.01.2019 - 09:50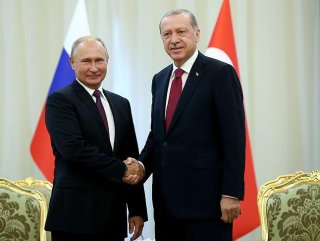 Last September, following a meeting between Erdoğan and Putin, the two sides agreed to set up a demilitarized zone in Idlib, Syria. Under the deal, opposition groups in Idlib are to remain in areas where they are already present, while Russia and Turkey conduct joint patrols in the area to prevent renewed fighting.
TURKEY-RUSSIA MEETINGS
"Ankara and Moscow agreed to work on additional measures to implement the Idlib memorandum signed by the two countries," Russian President Vladimir Putin said on Wednesday. Speaking at a joint news conference with President Recep Tayyip Erdoğan, Putin said the regular meetings between the two countries yield "positive results." He also praised the Astana process in which Russia and Turkey work together with Iran. Putin called the process "most effective" with respect to Syrian settlement.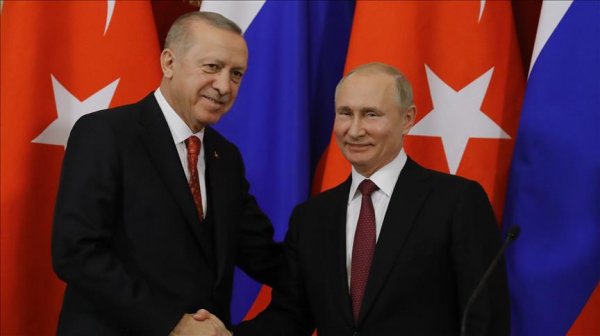 Commenting on the prospects of the Syrian political process, Putin said Russia and Turkey have a position to achieve a solution to the Syrian crisis via political and diplomatic means. Speaking about the situation in Syria's Idlib, Putin said: "Turkish friends are doing a lot to eliminate the terrorist threat emanating from there".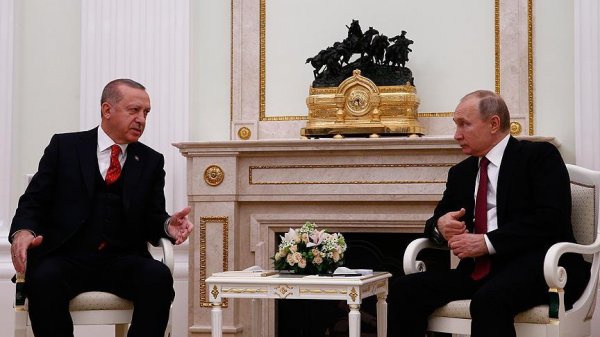 For his part, President Erdoğan stated that the necessity of joint fight against terrorist groups is aiming to undermine Turkey-Russian cooperation. "It is critically important that a vacuum during the US withdrawal, which can be exploited by terrorists, doesn't form," Erdoğan went on to say.  "The US will take measures on threatening regions, which is 30 km deep [in Syria]. We are on the same page with Russia on this topic," he added.
He said Turkish ministers and officials have held negotiations on the safe zone in northern Syria, adding: "sensitivity of the regions that threaten us is of great importance."