President Erdoğan starts campaign swings for local elections
After returning from France, President Erdoğan started working on preparations for local elections.
14.11.2018 - 13:14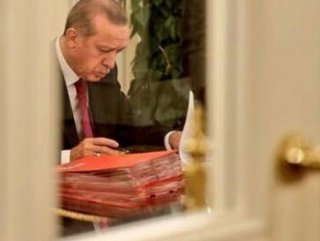 President Recep Tayyip Erdoğan arose triumphant from all the 14 elections that he took part and now rolled up his sleeves for the upcoming local elections.
14 VICTORY IN 24 YEARS
Erdoğan canceled his party's group meeting yesterday and conducted nominations in local elections all day long.
It's been reported that Erdoğan gave instructions for local administrations and administrative organizations presidencies. Erdoğan also declared that the names that served as mayor for 3 terms will not be nominated again.