President Erdoğan met with Trump over dinner
President Recep Tayyip Erdoğan and his U.S. counterpart Donald Trump chatted for a while on Saturday during a dinner hosted by the French leader.
11.11.2018 - 09:05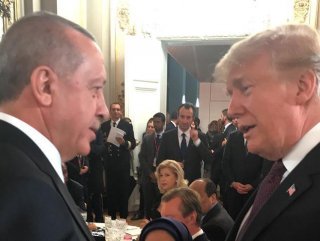 Leaders from across the world gathered in Paris to mark Nov. 11 Armistice Day.
President Erdoğan arrived in Paris on Saturday at the invitation of French President Emmanuel Macron to attend the Armistice Day commemorations.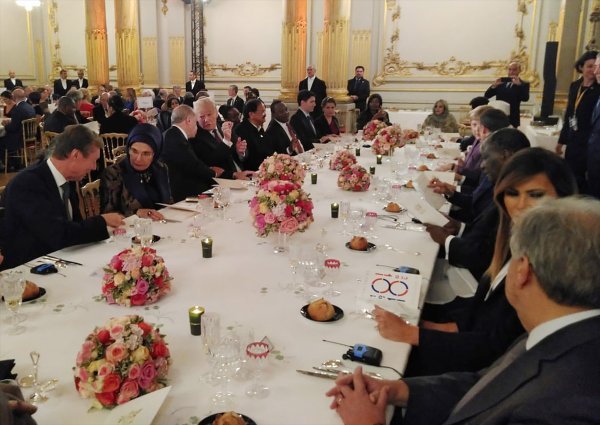 The dinner was given by Macron in the honor of world leaders and their spouses who came to Paris to attend the event.
Erdoğan and Trump were seated next to each other at dinner following an exhibition at the Musee d'Orsay. Erdoğan and the first lady also chatted with Moldovan President Igor Dodon and his wife Galina Dodon.
Following his arrival in Paris, Erdoğan also received UN Secretary-General Antonio Guterres. The closed-door meeting lasted 45 minutes.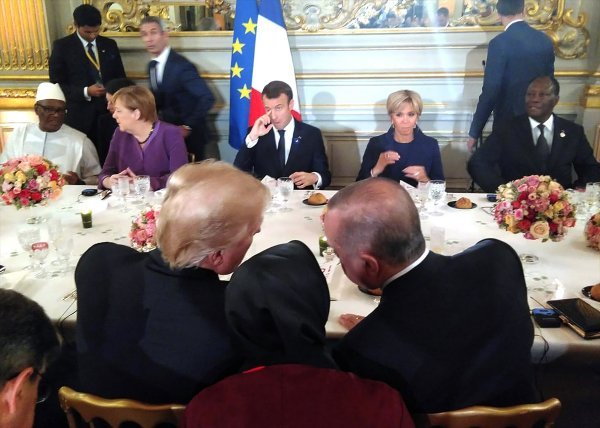 100 WORLD LEADERS
During his two-day visit, President Erdoğan is expected to hold bilateral meetings with world leaders, particularly with his U.S. counterpart Donald Trump. Nov. 11 Armistice Day marks the 1918 end of World War between the Allies and their opponent, Germany, on land, sea, and air. This year's ceremonies will also see the attendance of nearly 100 world leaders, including U.S. President Trump and Russian President Vladimir Putin.