President Erdoğan issues statements over interest rates
President Recep Tayyip Erdoğan said Thursday Turkey will take further action to prevent fluctuation in foreign exchange rates.
13.09.2018 - 15:59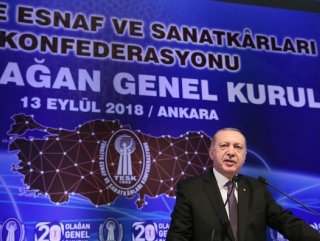 Speaking at a meeting of the Confederation of Turkish Tradesmen and Craftsmen (TESK) in Ankara, Erdoğan said the country is struggling against all issues affecting the Turkish economy without getting outside the boundaries of the free market system.
"PRIVATE LENDERS ARE ACTING ACCORDING TO THE CENTRAL BANK"
"We are well aware that some other countries that had faced similar problems have solved those problems in a way that does not fit with the definition of a free market economy," Erdoğan said. "However, we did not resort to such ways in the past, and will not do it in the future. But apart from the Central Bank, private lenders are acting according to the Central Bank's decision," he added.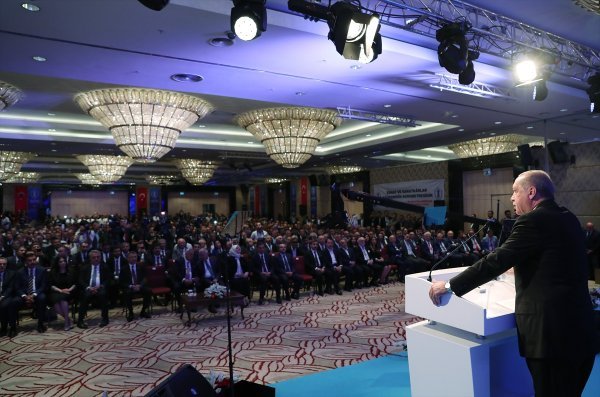 "There are some practices based on interest rates of up to 50 percent. Interest rate is the reason where inflation is the outcome," Erdoğan said, adding that Turkey can never be a part of exploitation tool called 'interest' or contribute to it.
"THE ONES WHO MAKE MONEY OVER THE INTEREST RATES..."
President Erdoğan warned that high market interest rates were deterring investment. "How can the real sector make investments?" he asked. "When interest rates are approaching 50 percent, do any of you make that much money? Only in the heroin trade."