President Erdoğan: Can Dündar is a spy
Turkish President Recep Tayyip Erdoğan says it is right to seek extradition of Can Dündar in line with extradition agreement with Germany.
28.09.2018 - 15:28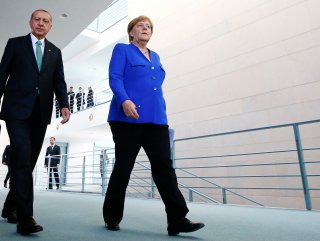 Today Turkish President Recep Tayyip Erdoğan and German Chancellor Angela Merkel met at the Federal Chancellery in Berlin. After meeting leaders held a press conference.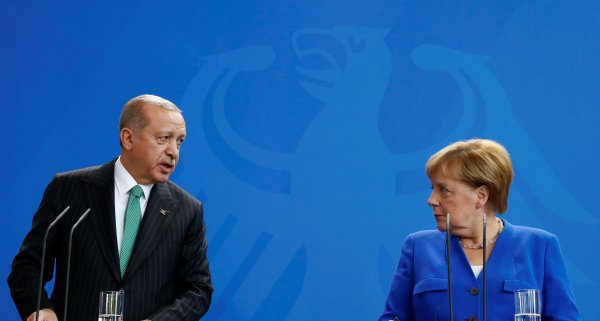 TWO LEADERS TALKED ABOUT IDLIB
Turkish President Recep Tayyip Erdoğan and German Chancellor Angela Merkel answered journalist's questions. Merkel said she talked about the situation in Syria's Idlib with Erdoğan during their meeting. "We favor there being a four-way meeting, because the situation is still fragile, between the Turkish president, the Russian president, the French president and me. We aim to do this in October," she said.
On the topic of the fight against terror, Erdoğan said Turkey expects closer cooperation from Germany against all terror groups, including the PKK and suspected members of the Gülenist Terror Group (FETÖ) — the group behind the failed 2016 coup in Turkey.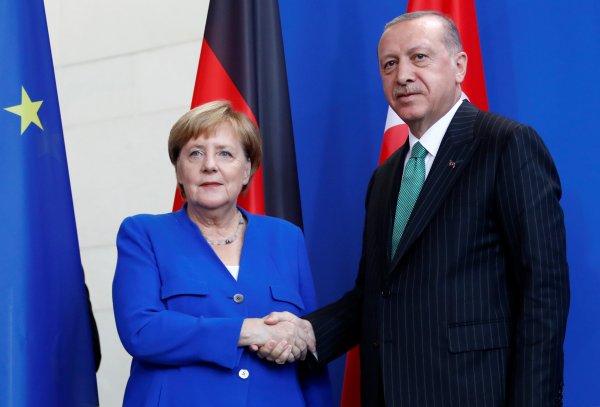 "THİS İS IMPORTANT FOR PEACE"
Speaking during the conference, Erdoğan said thousands of PKK terrorists and hundreds of people with links to U.S.-based leader of FETÖ, Fetullah Gülen, are living in Germany. "With mutual trust, we must catch (suspects) and hand them over," he said. "This is important from a security point of view for the peace and welfare of our countries."
"HE IS A SPY"
President Erdoğan also answered the question about Can Dündar. Turkish President Recep Tayyip Erdogan says prominent Turkish journalist Can Dundar, who is in exile in Germany, is a convicted spy and should be extradited to Turkey.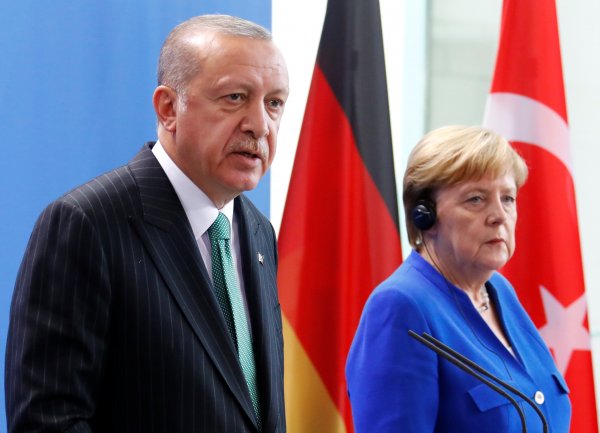 Erdogan told reporters Friday: "At this moment this person is, according to Turkish law, a convict, a spy (who has) revealed state secrets." He was speaking at a joint news conference with German Chancellor Angela Merkel.