PKK behind attack on AK Party members: Turkey Deputy PM
4 members of ruling party killed, 8 injured in armed attack in southeastern Turkey on Thursday
15.06.2018 - 15:30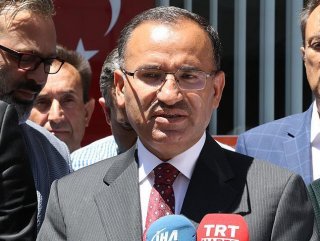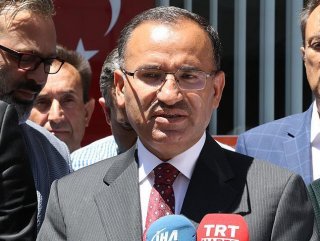 Deputy Prime Minister Bekir Bozdag on Friday blamed the PKK terrorist organization for a deadly attack on ruling Justice and Development (AK) Party members campaigning in southeastern Turkey, less than 10 days before national elections.
"IT IS A PKK ATTACK"
"It is very clear that the PKK terrorist organization is behind them [attackers] and that they are pawns of the PKK terrorist group," Bozdag said at the AK Party headquarters in the central Yozgat province.
Since it resumed its armed campaign against Turkey in July 2015, the PKK -- listed as a terrorist organization by Turkey, the U.S. and the EU -- has been responsible for the deaths of more than 1,200 Turkish security personnel and civilians.
Bozdag said that those responsible for the attack will soon face justice.
"I strongly believe that those who have carried out this attack and those who participated in this attack will be brought to account," he said.
"To destroy terrorism, to destroy terrorists, and to ensure our nation holds elections in a free environment, we will continue to make every effort, every endeavor," he added, referring to the June 24 presidential and parliamentary elections.
AK Party workers -- including MP Ibrahim Halil Yildiz -- campaigning on Thursday were attacked by an armed group in Sanliurfa's Suruc district, leaving four people dead and eight injured.
Although Yildiz survived the attack with no injuries, his older brother Mehmet Ali Yildiz died after succumbing to his wounds in the hospital.
The Sanliurfa Governorship said in a statement that Yildiz, accompanied by a group of people, was visiting tradesmen in the center of Suruc when a discussion turned into a fight.